Scotland's papers: 'Bloodbath' at teen's wake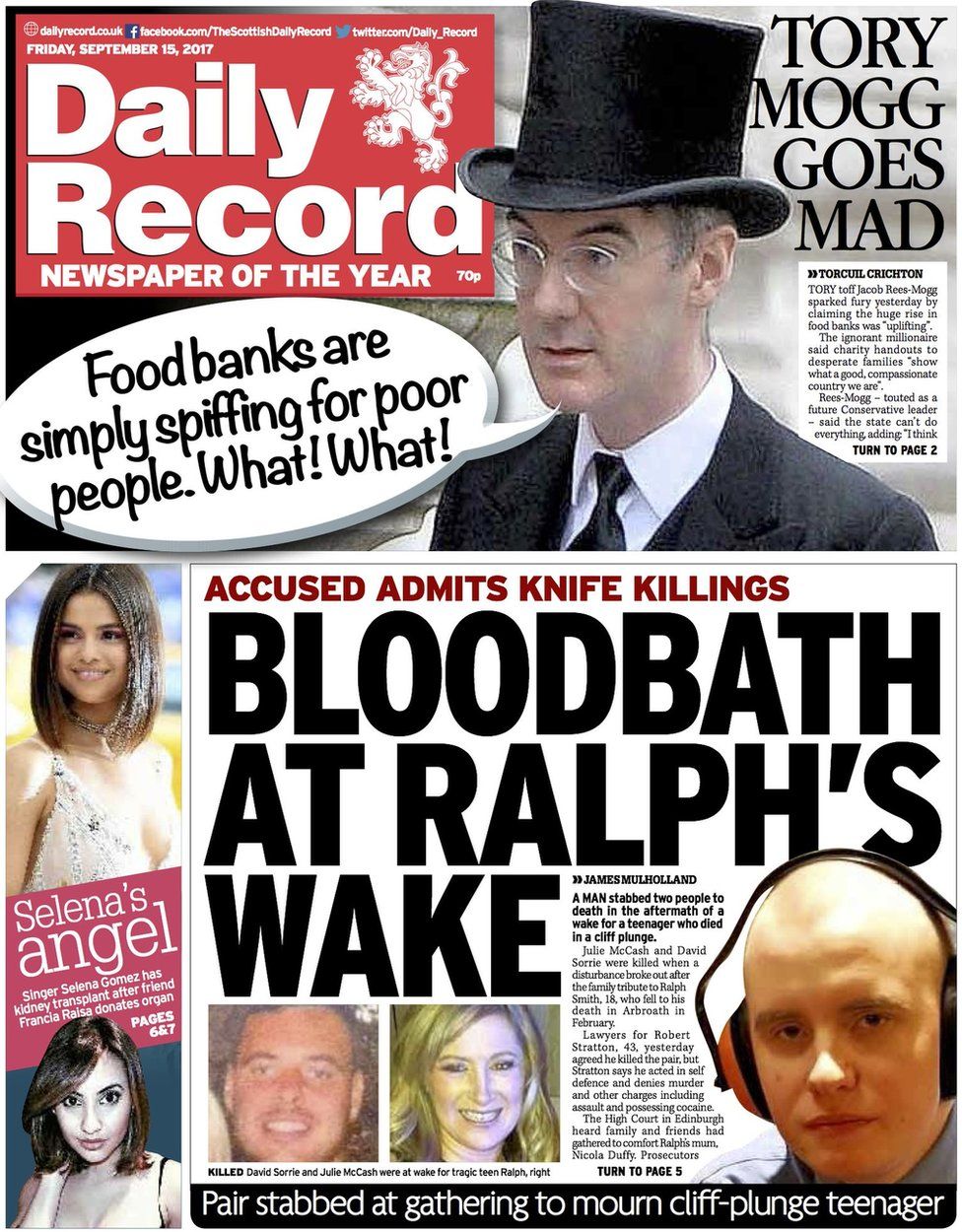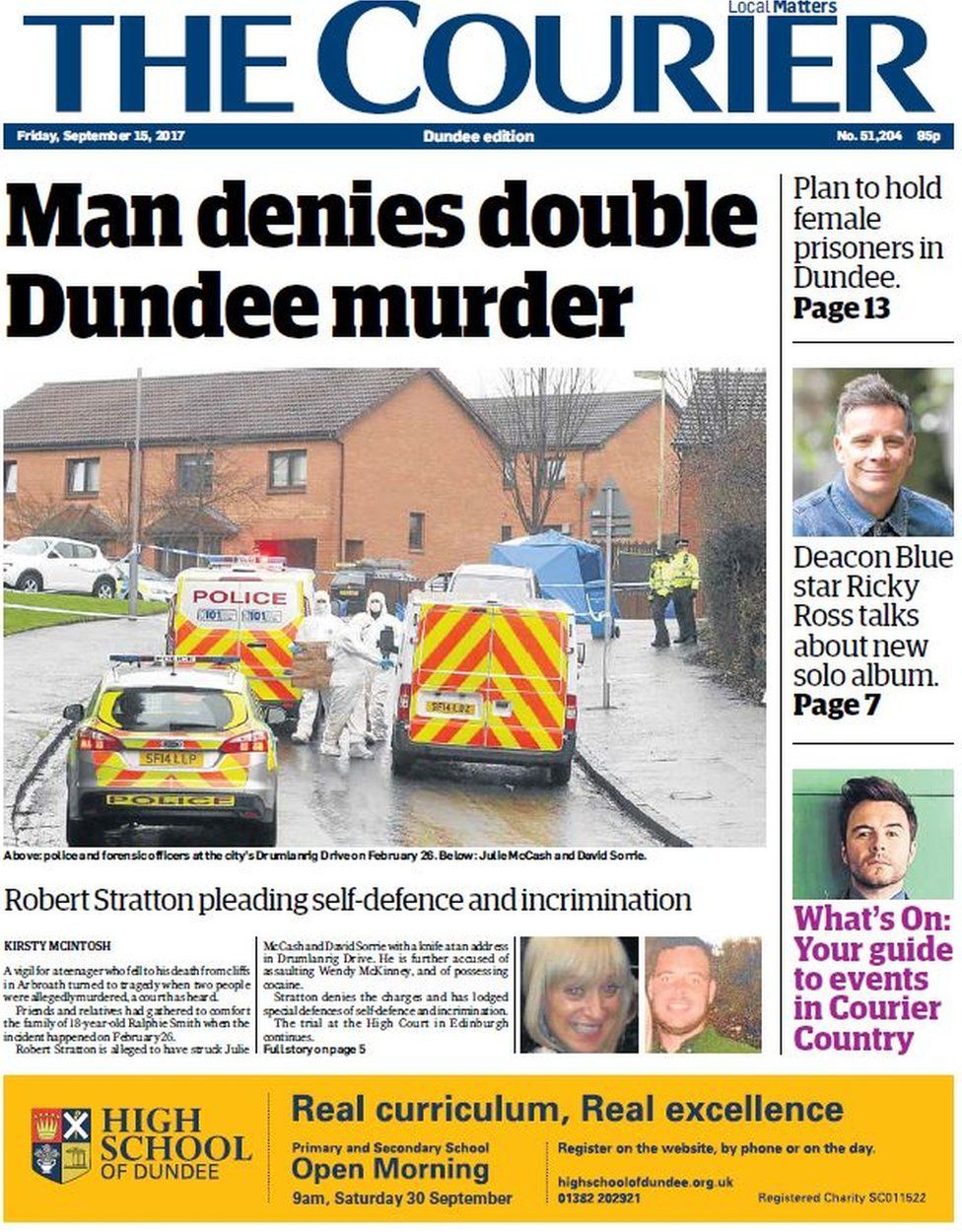 A man stabbed two people to death in the aftermath of a wake for a teenager who died in a cliff plunge, reports the Daily Record. The paper says Julie McCash and David Sorrie were killed when a disturbance broke out after the family tribute to 18-year-old Ralph Smith, who fell to his death in Arbroath in February.
The Courier also leads with the story about the trial of Robert Stratton, who denies murdering Ms McCash and Mr Sorrie and is instead claiming he acted in self defence.
Under the headline "30 Years In Marriage From Hell", the Daily Mail reports how a "church-going" husband forced his wife to keep a "mistake book" and cut her days into 15-minute slots for tasks during a 30-year campaign of "cult-like" physical and mental torture.
A Scottish Labour "grandee" has called for groundwork to be laid for an "unthinkable" Holyrood coalition between his party and the SNP, according to The Herald, which quotes veteran MEP David Martin saying the time had come for the parties to focus on common goals.
Theresa May's number two has "given the game away" over the "great Westminster power grab", First Minister Nicola Sturgeon is quoted in The National as saying.
Related Internet Links
The BBC is not responsible for the content of external sites.