Inspectors to look at school attainment in nine Scottish council areas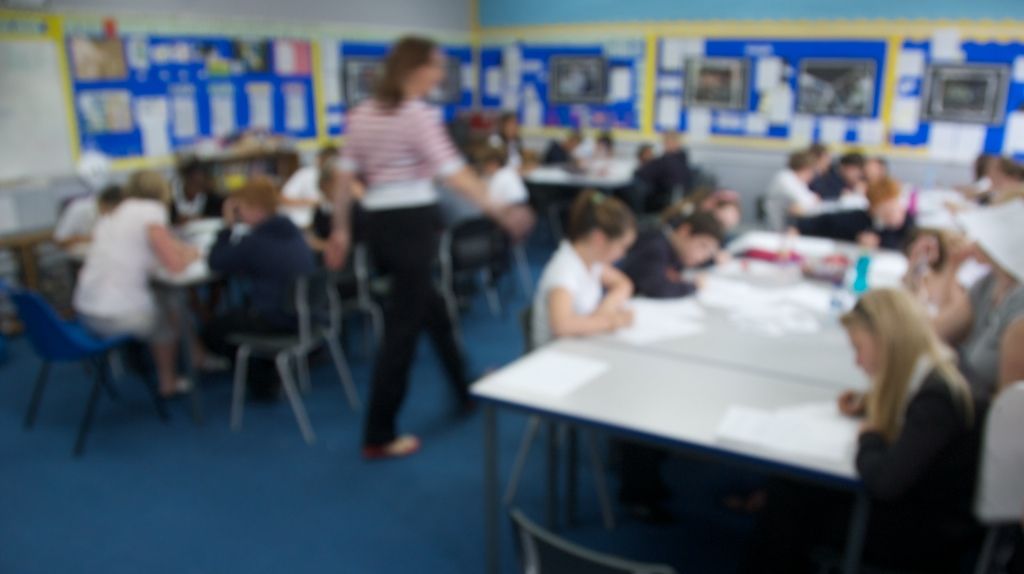 Inspectors are to look at how well schools are helping children who live in poverty.
Education Scotland will look at the progress being made in the nine local authority areas with the highest concentrations of children living in poverty.
The government wants to close the gap in performance between children from relatively rich and poor backgrounds.
A pilot scheme for the inspections will take place in West Dunbartonshire.
Interim HM Chief Inspector of Education, Graeme Logan, said the year-long programme of focused inspections would look at progress in three key areas:
improving learning
raising attainment
narrowing the poverty related attainment gap.
Mr Logan announced the scheme during a visit to Bellsmyre Education Campus in Dumbarton.
He said: "We have a clear national priority to raise attainment and close the poverty-related attainment gap. We have chosen to inspect progress being made in the nine local authorities with the highest concentrations of children living in poverty.
"Each authority has been working to improve the educational outcomes in Scotland's most disadvantaged communities for many years, and is receiving significant additional investment through the Scottish Attainment Challenge. Through the inspections we want to identify good practice and highlight areas for further improvement.
"While there have been improvements in children's progress in literacy and numeracy across Scotland, it is still too variable. Until this variability is addressed we will not achieve the national ambition of excellence and equity for all learners."
A framework for the inspections has been developed by Education Scotland who worked with an external reference group, with support from the Association of Directors of Education.
This will be piloted in West Dunbartonshire Council before being finalised and used in other local authority areas.
Laura Mason, chief education officer at West Dunbartonshire Council, said they were looking forward to working closely with Education Scotland.