Scotland's papers: Hunt for the bucket bomber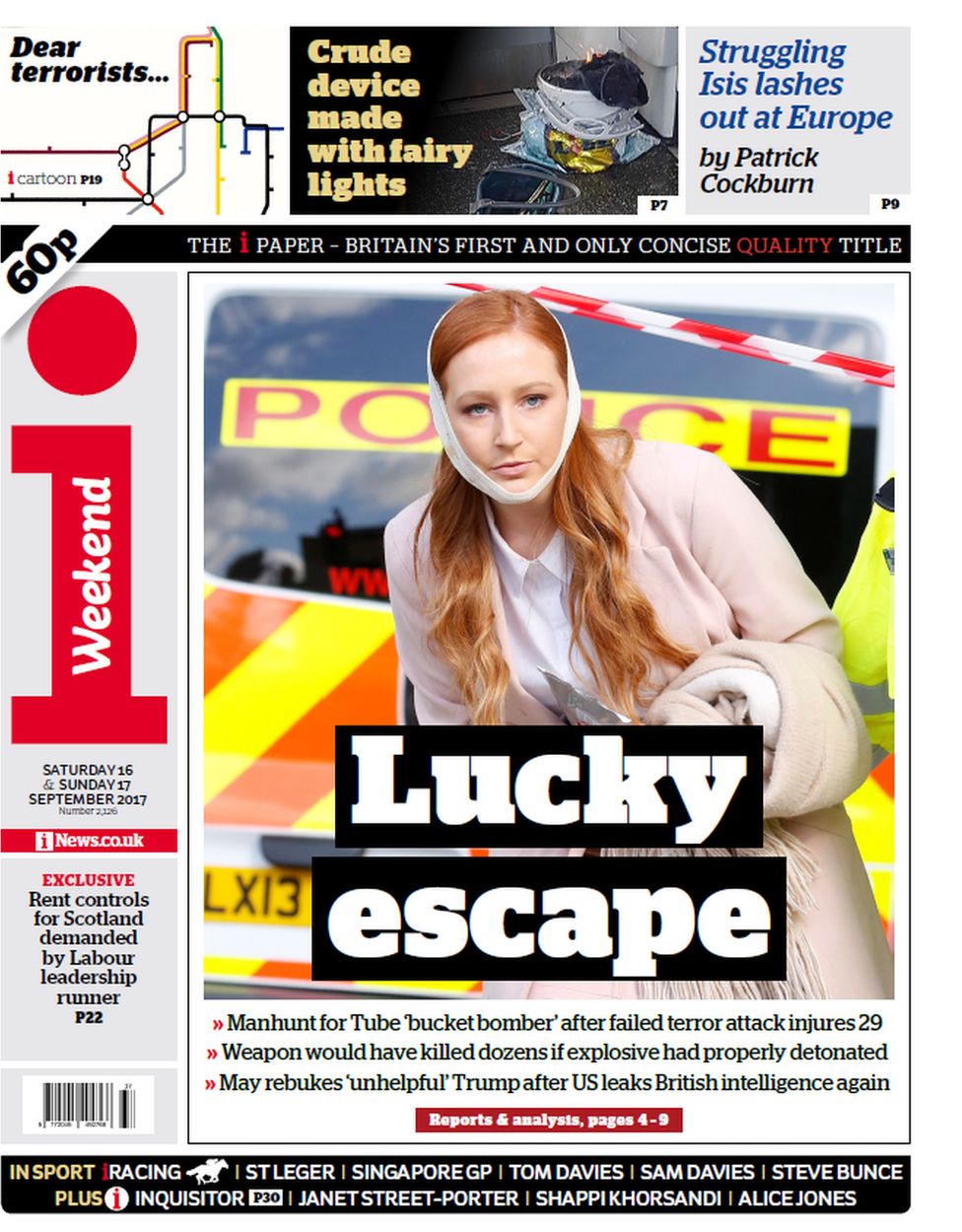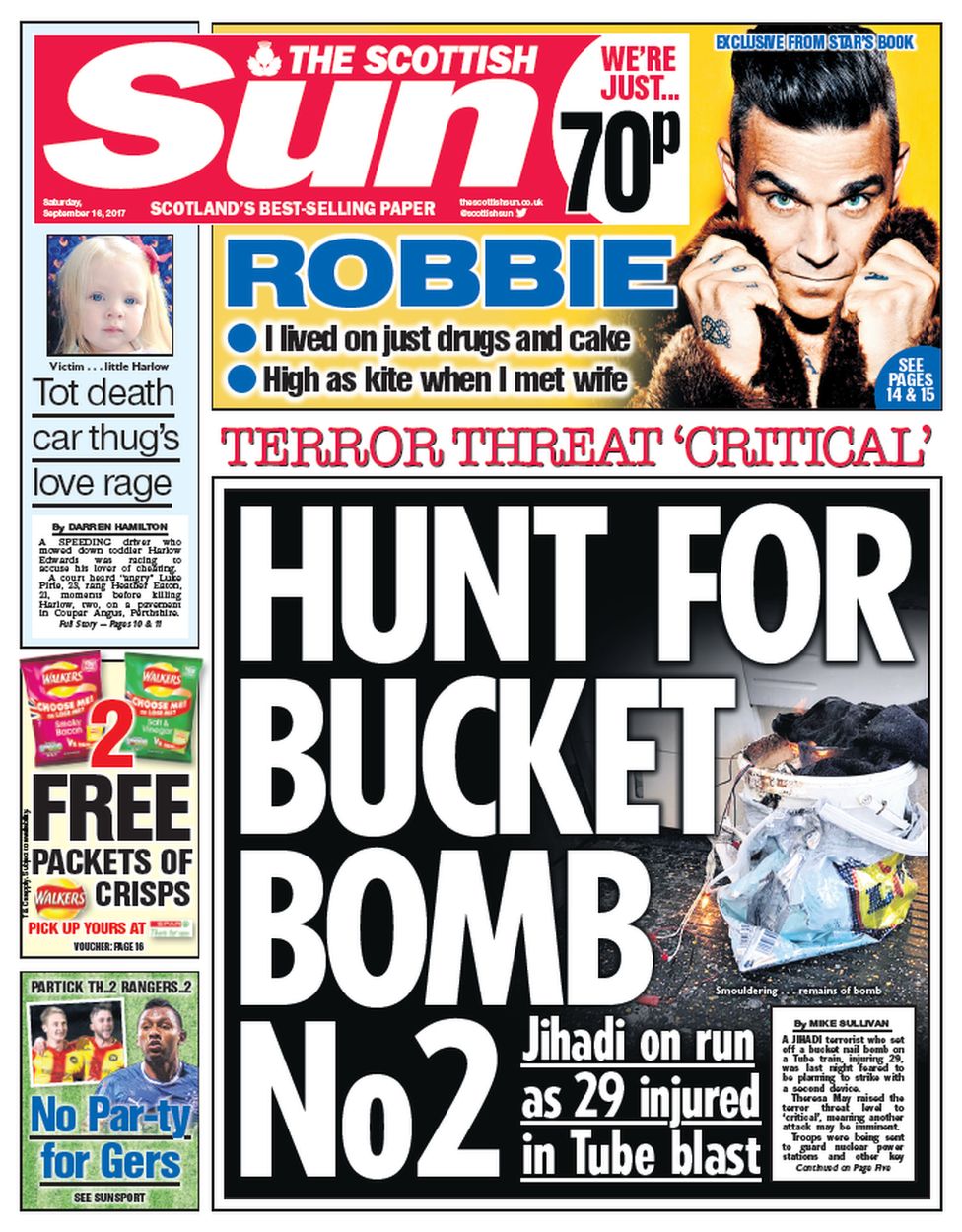 Photographs of a homemade "bucket bomb" which was detonated on a London underground train, feature on many of Scotland's front pages.
A total of 29 people were injured in the terror attack, which the i newspaper described as a "lucky escape".
The Scottish Sun says there are fears that the terrorist behind the bomb may be planning to strike with a second device. Theresa May has raised the terror threat level to "critical".
The net is closing in on the "bucket bomb coward", according to the Daily Star. It reports that a senior counter-terrorism officer said police were "chasing down suspects".
Internet giants have "blood on their hands", says the Scottish Daily Mail, which reports that the bomb could be made from instructions that are available online. It says the prime minister will order firms like Google and Facebook to clamp down on extremism.
The tragic story of the death of two-year-old Harlow Edwards is also prominent in many of the newspapers. She was killed by a speeding driver who was also texting while he was behind the wheel.
Luke Pirie is a "text maniac", according to the Daily Record, which reports that he was sending angry messages to his partner when he mounted the pavement and ploughed into the toddler.
Meanwhile The Herald reports that Theresa May has signalled that EU migrants will keep the vote after Brexit. The move will, in effect, give the Yes movement in Scotland a "head start" in a second independence referendum, the paper claims.
Boris Johnston's "vision for Britain" post-Brexit is splashed across the front page of the Daily Telegraph.
The Times focuses on staffing issues at Buckingham Palace. It reports that the Queen's private secretary was forced from his job following complaints by the Prince of Wales and the Duke of York.
Related Internet Links
The BBC is not responsible for the content of external sites.