The papers: Was China behind Holyrood hack?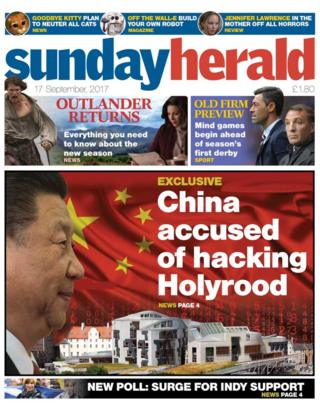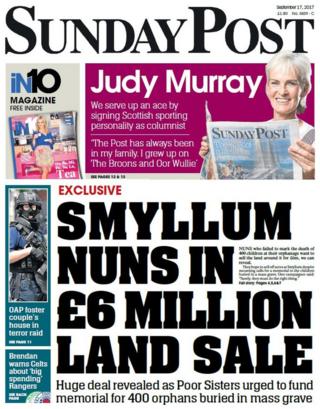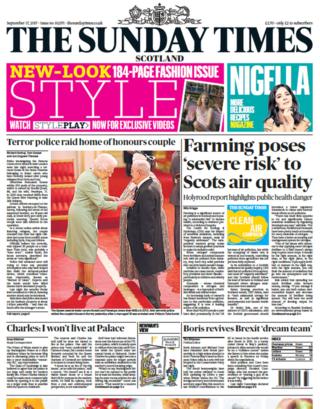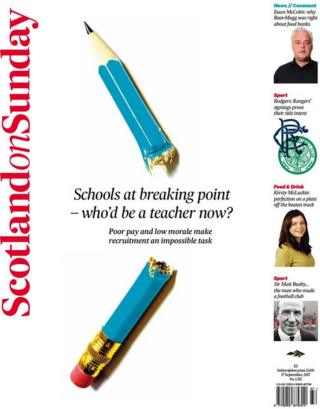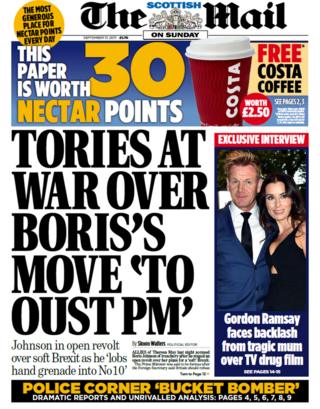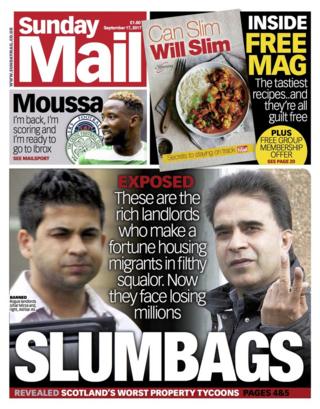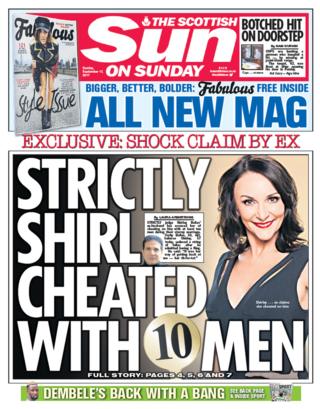 A striking splash in the Sunday Herald reveals that senior sources at the Scottish Parliament believe China was responsible for a cyber attack on Holyrood last month. Experts have told the paper that it may have been a test designed to learn more about foreign government's IT systems.
The Sunday Post returns to the story of the Smyllum Park orphanage in Lanark, where more than 400 children died. The paper reports that the order of nuns who ran the orphanage are now trying to sell the land around it for £6m.
A Holyrood inquiry has heard that air pollution caused by farming is "a substantial risk" to human health, according to the Scotland edition of The Sunday Times. The Centre for Ecology and Hydrology says the issue must be "urgently addressed".
Scotland's school are the focus of the Scotland on Sunday splash. Inside, Education Secretary John Swinney is urged to consider introducing financial incentives to encourage teachers to work in Edinburgh in an effort to tackle staff shortages.
The Scottish Mail on Sunday reports on a "war" in the Tory party over Boris Johnston's intervention over Brexit, which was published in a newspaper on Saturday. One ally of the foreign secretary told the Mail: "He has just lobbed a hand grenade through Downing Street's window."
More than 20 "slum landlords" face having their properties seized in a government purge, according to the Sunday Mail. The paper says the landlords charge tenants as much as £500 a month for rooms with no hot water, dangerous wiring, poor sanitation and faulty windows.
The Scottish Sun leads with a story about the private life of Shirley Ballas, the new judge on Strictly Come Dancing.