The papers: Is this the 'bucket bomber'?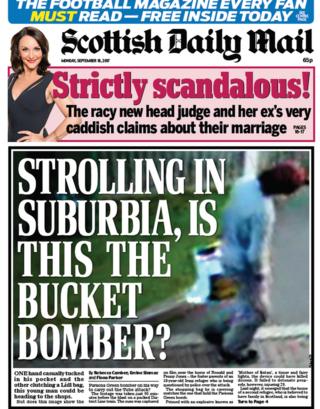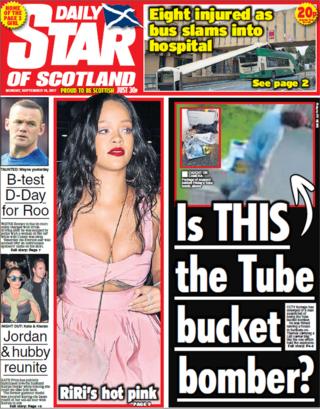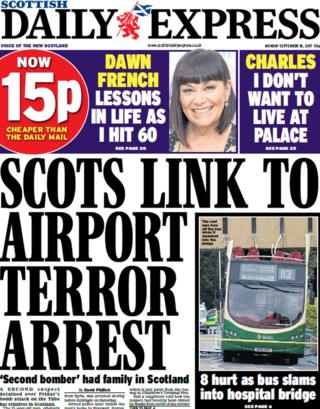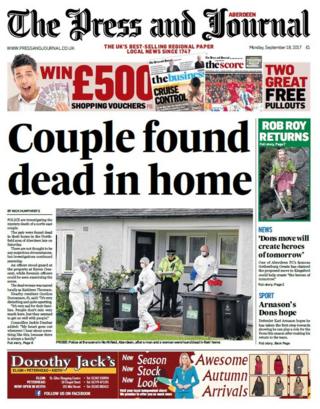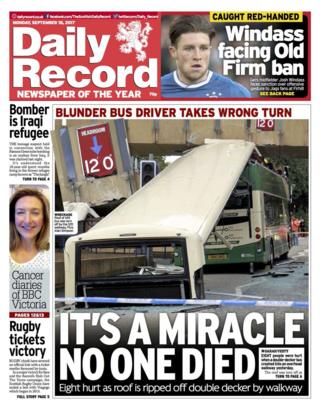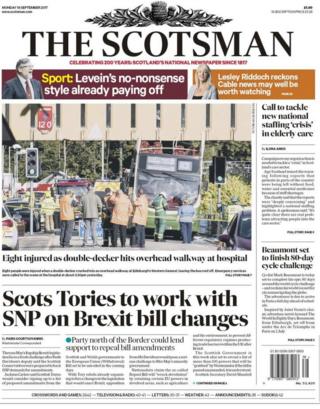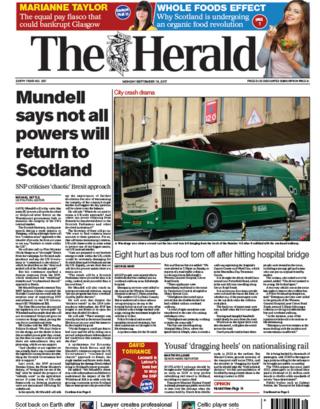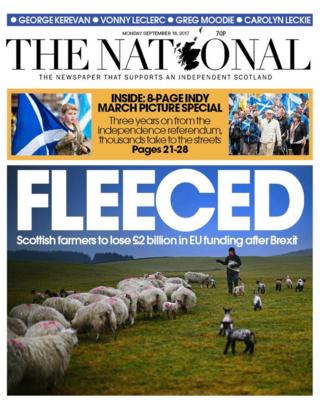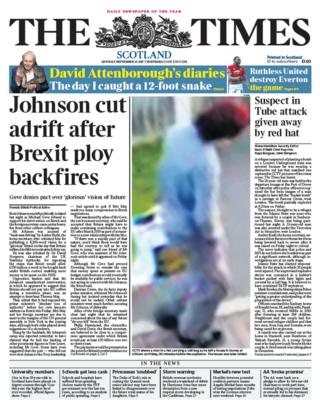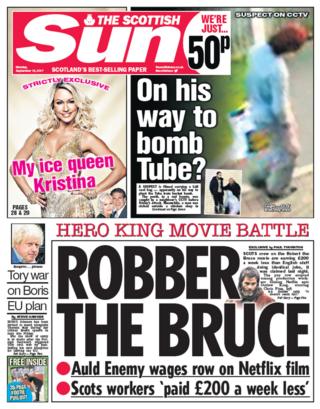 A grainy image of a man wearing a red hat and carrying a Lidl shopping bag features on the front of many of Scotland's newspapers.
The Scottish Daily Mail asks whether it shows the Parsons Green bomber on his way to carry out the Tube attack last Friday.
A similar question is asked by the Daily Star, which reports that an 18-year-old arrested in connection with the bombing was an Iraqi orphan who has spent time in the so-called "Calais jungle".
A second man arrested in connection with the Parsons Green attack has links with Scotland, according to the Scottish Daily Express. They reported that a neighbour of the man said he had recently been visited by family from north of the border.
A couple have been found dead in their home in the Northfield area of Aberdeen, according to The Press and Journal. It says the bodies of the man and woman were found on Saturday evening but police say their deaths are not suspicious.
The Daily Record says it's a "miracle" that no one died in a dramatic bus crash in Edinburgh, in which a double decker's roof was ripped off as it hit an overhead walkway.
A photograph of the damaged bus also appears on the front page of the Scotsman, but the lead story focuses on planned talks between the Scottish Conservatives and the SNP on the EU withdrawal bill. The newspaper says opposition to the legislation from Ruth Davidson could pose a "serious challenge" to Theresa May's minority government.
David Mundell is to warn that some EU powers will not be devolved to Holyrood after Brexit, according to the Herald. He is expected to make the comments in a speech during a trade mission to Paraguay later.
A warning that Scottish farmers will lose out on £2bn worth of funding if European Union subsidies are replaced by a single UK-wide scheme after Brexit is the lead in The National.
The Times reports that Boris Johnston has been "cut adrift" after Michael Gove refused to support his Brexit intervention, and he was criticised by others in the cabinet.
Scottish production crew working on a new Robert the Bruce movie are earning £200 a week less than their English colleagues, according to the Scottish Sun.