The papers: School mourns second pupil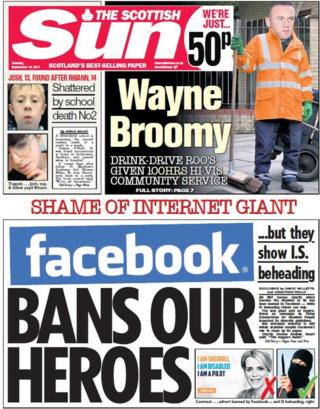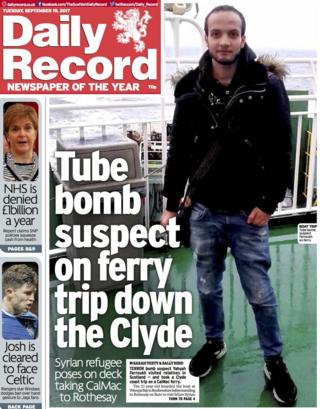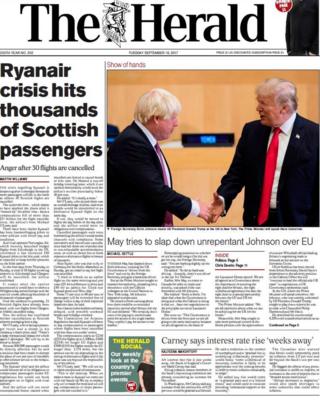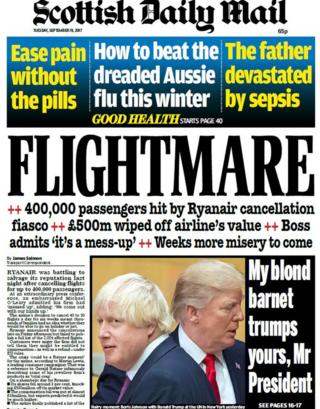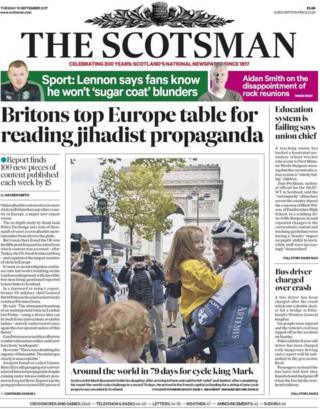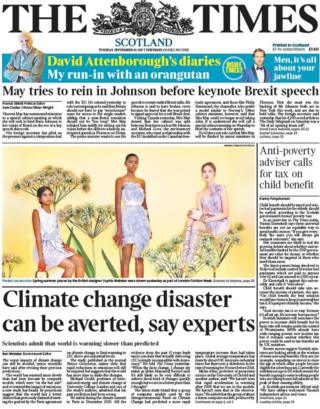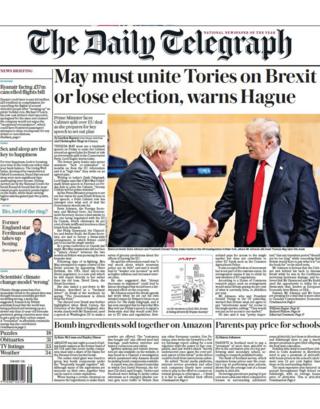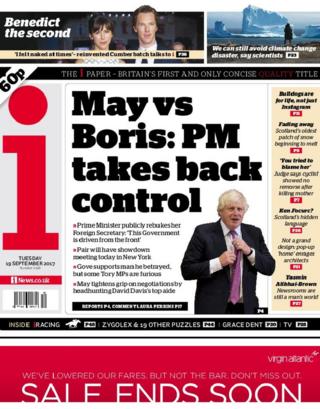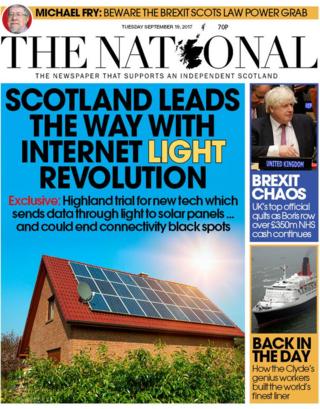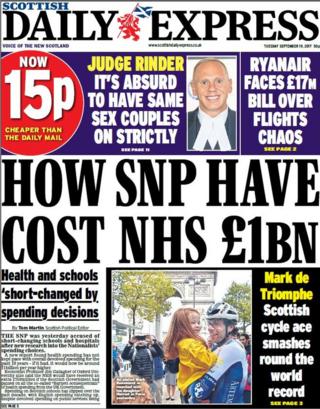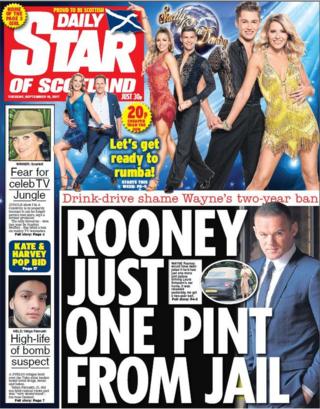 The Scottish Sun reports how friends have paid tribute to teenager Joshua O'Neill after his sudden death - the second in just a week to hit the same school. The paper says the St Matthew's Academy pupil, who was 13, died six days after the body of 14-year-old Rhiann Milne was found in Bourtreehill Park.
The Daily Record leads with claims that terror bomb suspect Yahyah Farroukh visited relatives in Scotland and took a Clyde coast trip on a CalMac ferry. The paper says that the 21-year-old boarded the boat at Wemyss Bay before travelling to Rothesay on Bute to visit fellow Syrian refugees.
The crisis engulfing Ryanair is deepening after it emerged thousands more passengers will be "left in the lurch" as almost 30 Scottish flights are cancelled, according to The Herald.
Under the headline Flightmare, the Scottish Daily Mail also leads with the story and says that Ryanair has revealed some of the list of 2,024 cancelled flights as experts warned the crisis could be a "Ratner moment" for the beleaguered airline which saw £500m wiped off its share value.
Online Jihadist content attracts more clicks in Britain than any other country in Europe, a new report detailed in The Scotsman claims.
The worst impacts of climate change can still be avoided, according to The Times, which quotes senior scientists who have "revised" their previous predictions.
Theresa May must use a landmark speech on Friday to unite the Cabinet around an agreed plan for Brexit or risk an "irreversible" split in the Conservative Party, Lord Hague has warned in the Daily Telegraph.
The i newspaper also focuses on the power struggle at the top of the UK Conservative Party and says Mrs May has sought to tighten her grip on the Brexit negotiations by "slapping down" Boris Johnson and "headhunting" David Davis's top civil servant.
An agreement has been reached to hold a field trial of Li-Fi technology, which is the transmission of electronic data through LED lighting, in the Highlands. The National says the development could narrow the digital divide and lead to a "communications revolution".
The Scottish Daily Express leads with claims from an Oxford University professor that the SNP has "short-changed" schools and hospitals through their spending choices and under spent by about £1bn over the past 10 years.
Wayne Rooney was "just one pint from jail", according to the Daily Star, which describes what the footballer is likely to face when he begins his community service for driving while over the drink limit.