Scotland's papers: Clutha compensation victory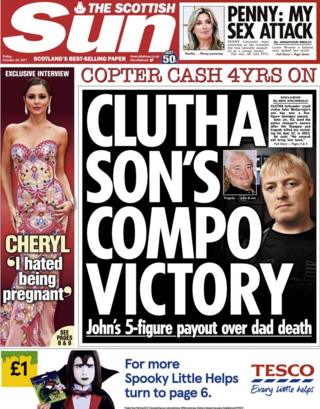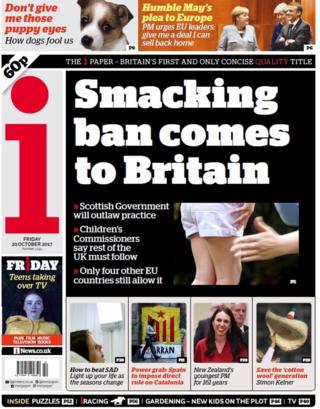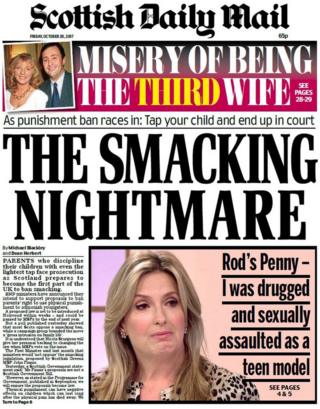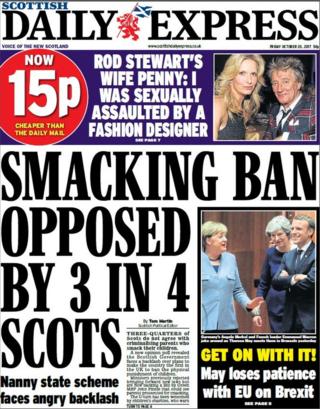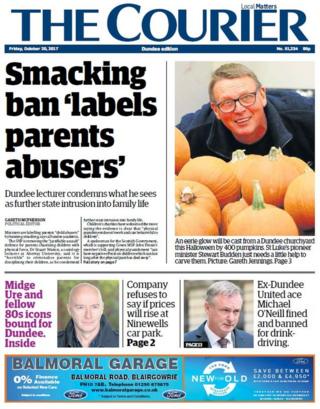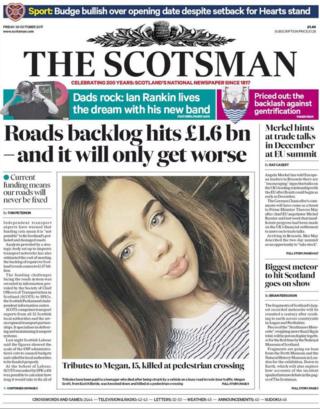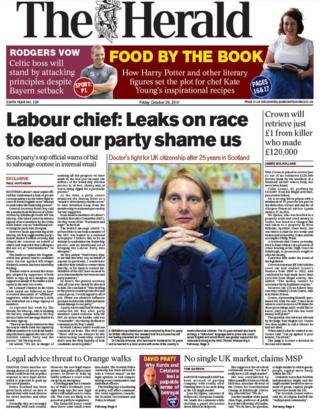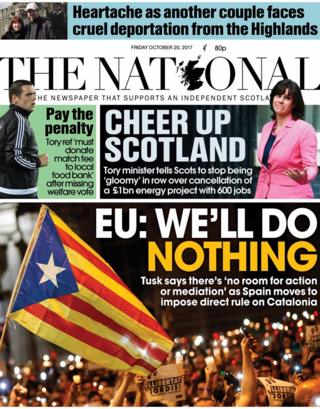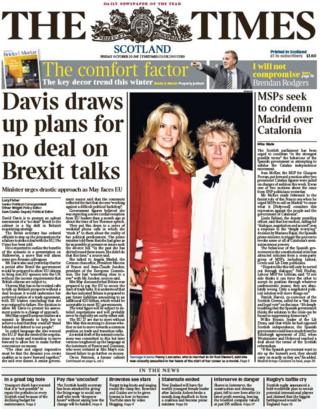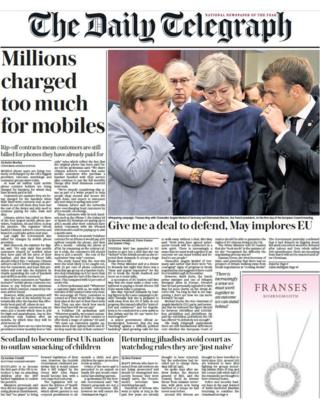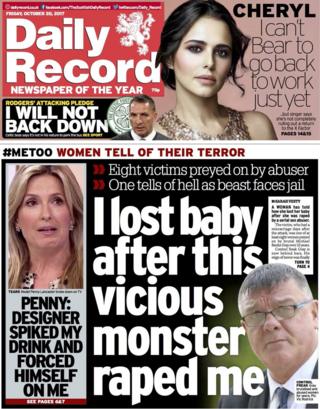 The son of Clutha victim John McGarrigle has told The Scottish Sun that he has been vindicated by his compensation win, after claiming lawyers had tried to prove that he did not love his father, who died along with nine other people in the helicopter crash in 2013.
The i newspaper writes that the UK's four children's commissioners have called for a nationwide ban on parents smacking their children, after the Scottish government said it would push ahead with a change to the law.
Under the headline The Smacking Nightmare, the Scottish Daily Mail makes its opposition to the proposed ban clear by writing that parents who discipline their child with even the "lightest tap" face prosecution under the new law.
The Scottish Daily Express also leads with the story and says that a new opinion poll shows the Scottish government faces a backlash over plans to make the country the first in the UK to ban the physical punishment of children.
The smacking ban labels parents as "abusers", according to a sociology lecturer from Dundee's Abertay University quoted on the front of The Courier.
In other news, "independent transport experts" have warned that funding cuts mean it is not possible to fix Scotland's potholed and damaged roads, writes The Scotsman.
Scottish Labour's most senior official has condemned a leak of private correspondence in the bitter contest to succeed Kezia Dugdale as an "attempt to undermine the leadership process". General Secretary Brian Roy told The Herald that the unauthorised disclosure of a letter, written by Edinburgh South MP Ian Murray, was an "intentional act" to bring the party into "disrepute".
The National reports that European Council President Donald Tusk has ruled out any intervention in the ongoing political stand-off between the Spanish government and the ruling body in Catalonia.
Meanwhile, The Scottish Parliament has been urged to condemn "in the strongest possible terms" the behaviour of the Spanish government in attempting to subdue the Catalan independence movement, according to The Times.
Away from politics, The Daily Telegraph reports on a warning from telecoms watchdogs and consumer bodies that mobile phone users are being routinely overcharged by the UK's biggest providers. The paper says that at least six million loyal mobile phone contract holders are being charged for phones they have already paid for.
A woman has told how she lost her baby after she was raped by a serial sex abuser. The victim, who had a miscarriage days after the attack, was one of at least eight women preyed on by brutal Michael Banks Gray over 25 years, reports the Daily Record.