Scotland's papers: Nicola Sturgeon moved to hotel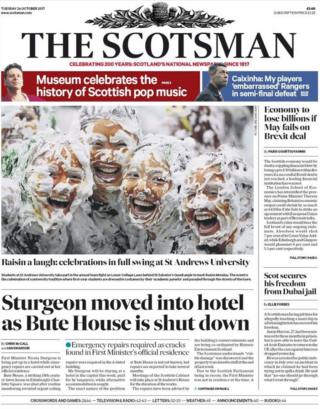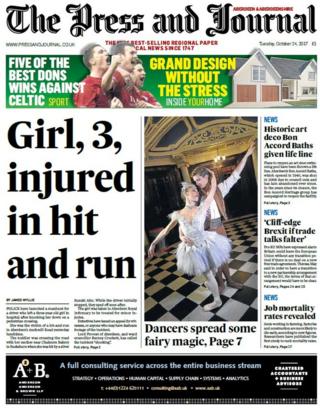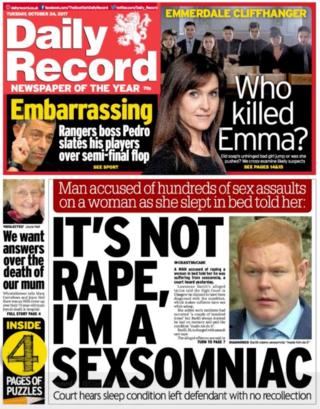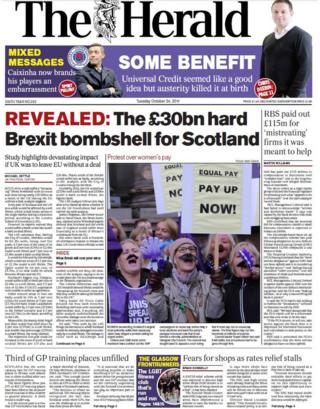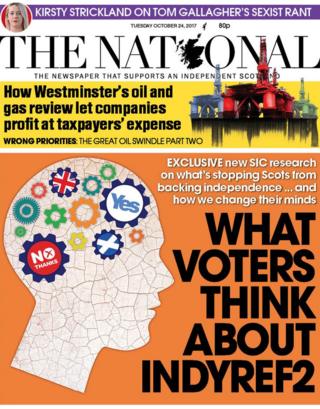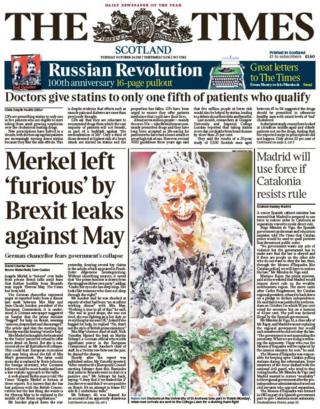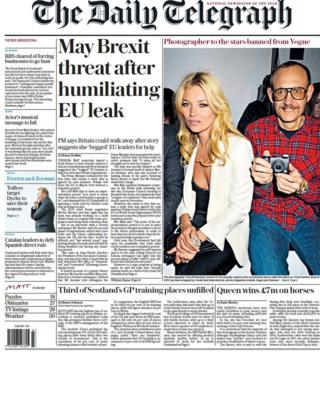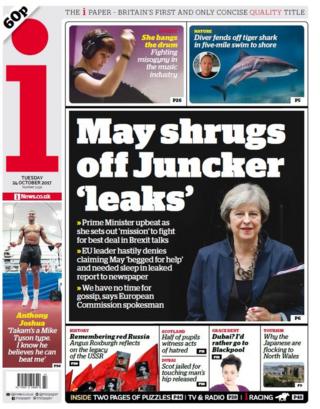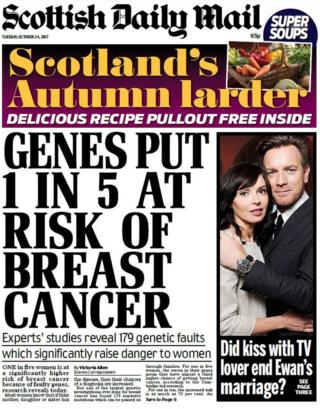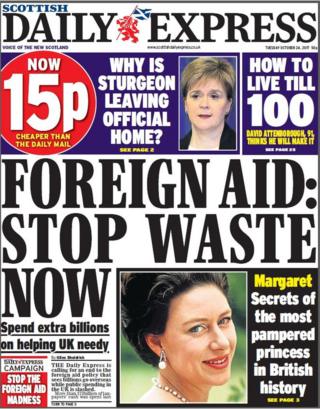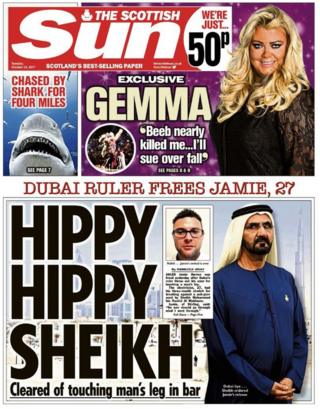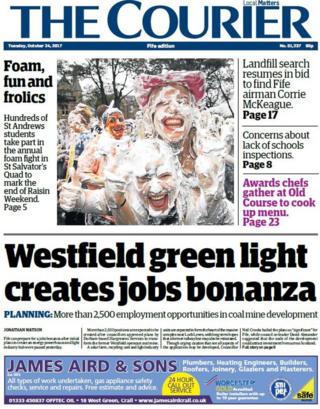 First Minister Nicola Sturgeon is being put up in a hotel while emergency repairs are carried out at her official residence, reports The Scotsman. The paper says the temporary accommodation will be paid for by taxpayers while alternative accommodation is sought, after routine maintenance revealed urgent ceiling repairs were required.
Police have launched a manhunt for a driver who left a three-year-old girl in hospital after knocking her down on a pedestrian crossing in Aberdeen, writes The Press and Journal.
A man accused of raping a woman claimed he was suffering from "sexsomnia" and has no memory of what happened, according to the Daily Record, which is reporting on the case at the High Court in Glasgow.
The Herald leads with claims that Scotland would suffer a "devastating Brexit bombshell" with its towns and cities losing nearly £30bn as a result of the UK leaving the EU without a deal.
Also on Brexit, The Daily Telegraph writes that Theresa May has issued a fresh threat to leave Europe without a deal as a humiliating leak from Brussels suggested she "begged" EU leaders to help her kick-start Brexit negotiations.
Under the headline May Shrugs off Juncker Leaks, the i newspaper writes the prime minister is "upbeat" as she sets out her mission to find the best deal for the UK.
Meanwhile, voters are "overwhelmed" by having to make political decisions and want independence campaigners to produce more facts and fewer statistics, according to research published in The National.
GPs are prescribing statins to only one in five patients who are eligible to start taking them amid growing scepticism over the "cholesterol-busting" drugs, writes The Times.
The Daily Mail claims that genes put one in five women at risk of breast cancer and that scientists have discovered 179 "faults" that can lead to the disease.
The Daily Express is calling for an end to the foreign aid policy that sees billions go overseas while public spending in the UK is "slashed".
A Scots tourist arrested for touching a man's hip in a Dubai bar has had the charges against him dropped - just 24 hours after he was jailed for three months, writes The Scottish Sun.
The Courier claims that Fife can prepare for a "jobs bonanza" after councillors passed plans to create an energy powerhouse and light hub near Loch Leven.