Scotland's papers: Defence secretary quits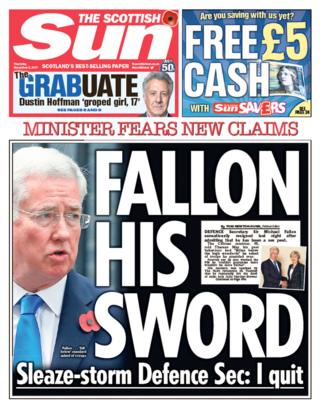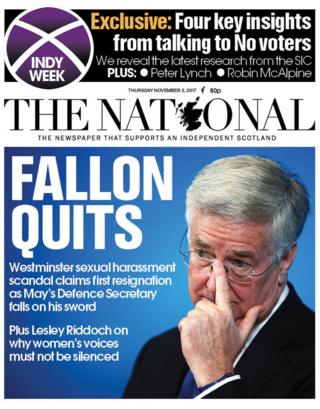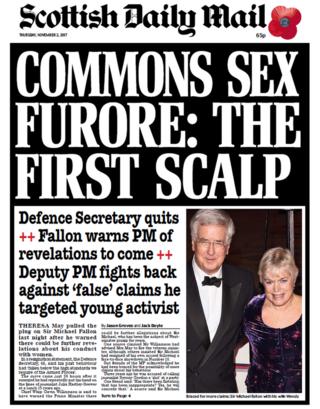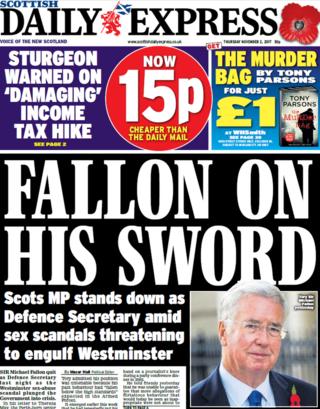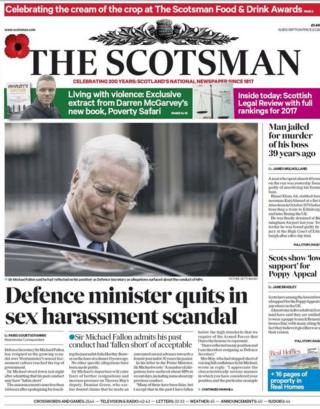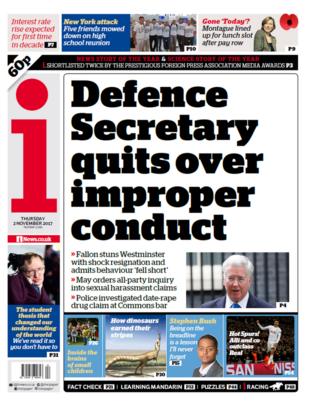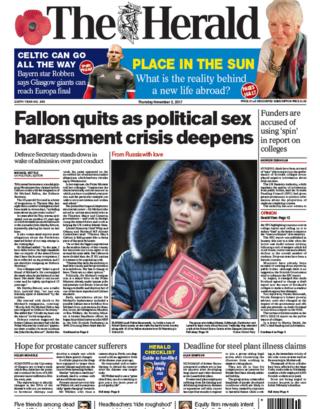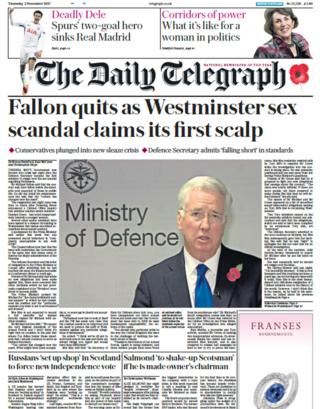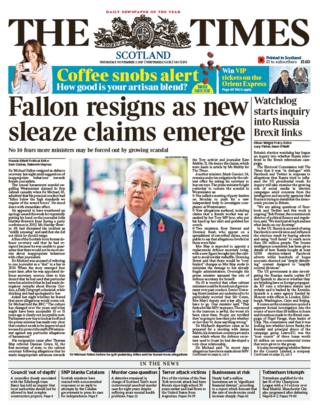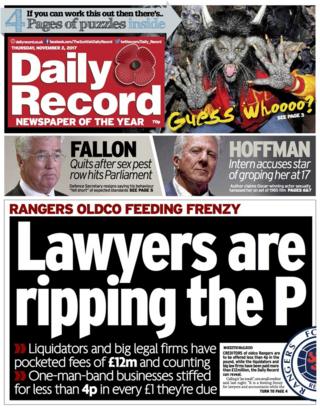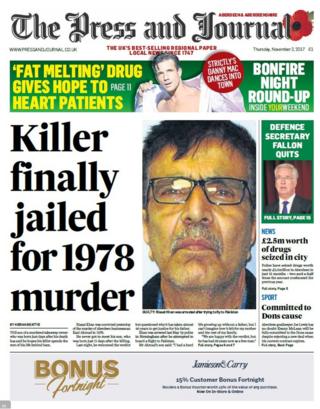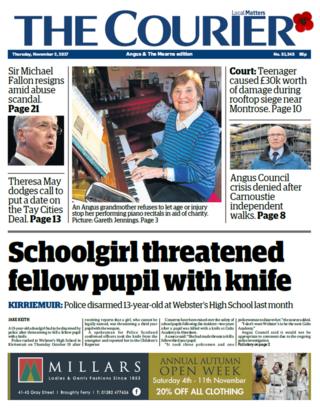 Sir Michael Fallon's resignation dominates the front page of almost every newspaper in Scotland.
The Scottish Sun says that his decision to quit as defence secretary was sparked by its revelation that he repeatedly felt the knee of journalist Julia Hartley-Brewer under a dinner table in 2002. The radio host described the incident as "mildly amusing" and Sir Michael apologised at the time.
In his letter of resignation, Mr Fallon admitted that his past behaviour towards women had "fallen below the high standards" expected from someone in his position, according to The National.
The Scottish Daily Mail reports that Theresa May has been warned that could be further allegations about Sir Michael's conduct, and it goes on to claim he has been the "subject of Westminster gossip for years".
Sir Michael has "Fallon on his sword", according to the headline writers at The Scottish Daily Express. It adds that Ms Hartley-Brewer described his resignation as "ridiculous".
In the i newspaper, she is quoted as saying that if his decision was based on "kneegate", it was "the most insane, absurd cabinet resignation ever".
The departure of the defence secretary will raise fears of further resignations as the sexual harassment scandal deepens, The Scotsman reports.
The Scottish edition of The Daily Telegraph says Mrs May's government has been "thrown into crisis" by the high-profile resignation, just 24 hours after an inquiry was launched into whether Damian Green acted inappropriately towards a young woman.
Number 10 fears that more ministers may be forced out of their jobs by the growing scandal, the Scotland edition of The Times adds.
In a profile of the beleaguered politician in The Herald, the newspaper says the Perth-born MP was one of few cabinet ministers who could claim to have served under four prime ministers - including two women.
Meanwhile, the Daily Record reports that creditors of Rangers Football Club plc are to be offered less than 4p in the pound.
The conviction of a man for the murder of a curry house owner in Aberdeen 39 years ago makes the front page of The Press and Journal. The victim's son - who was born 11 days after his father's death - told the paper he hopes the killer spends the rest of his life behind bars.
The Courier leads with a report that a 13-year-old girl threatened to kill a fellow pupil with a knife at a school in Kirriemuir.