The papers: 'Double blow' for middle class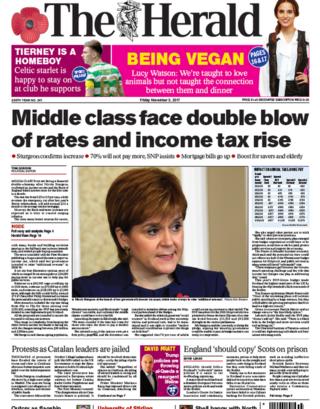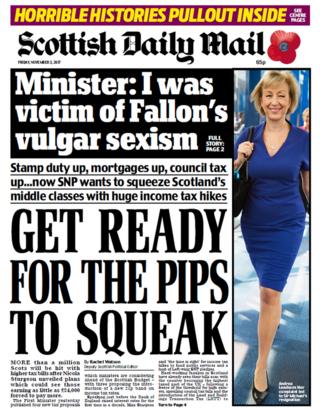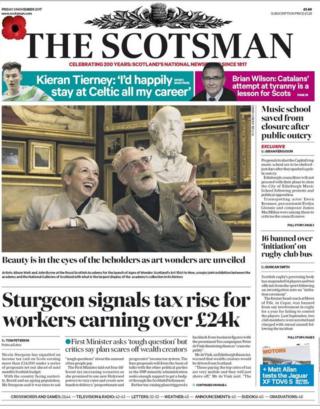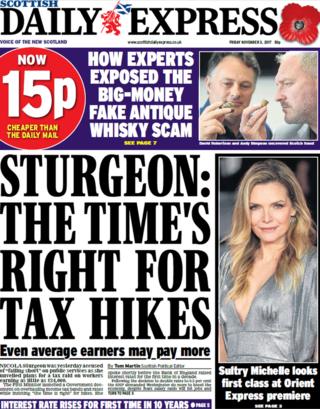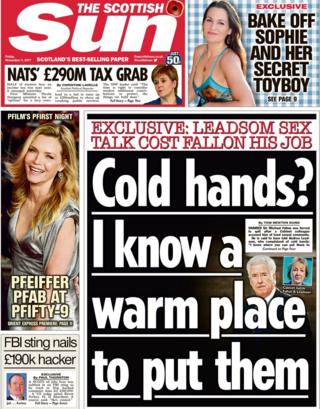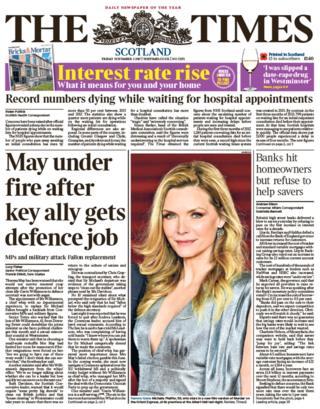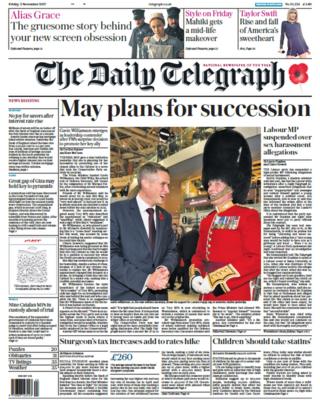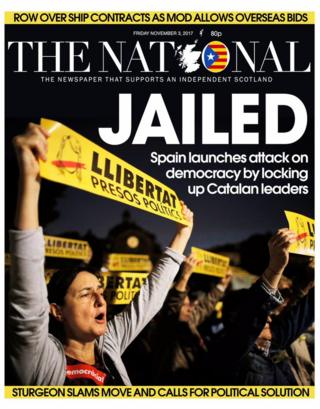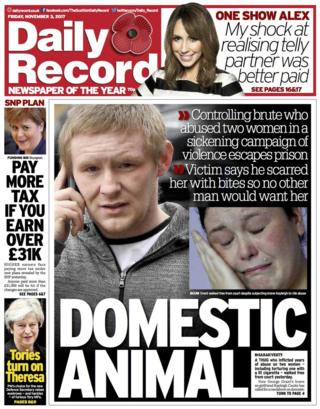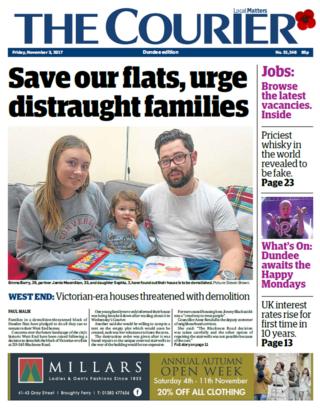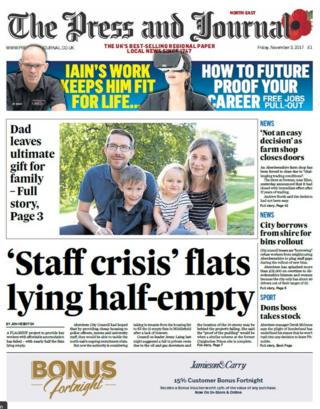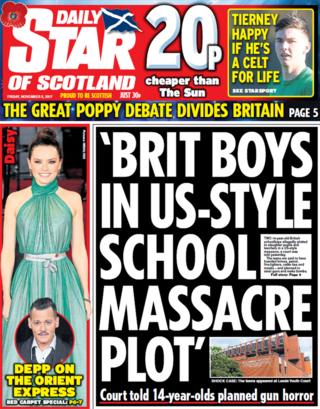 Nicola Sturgeon's plans to raise income tax make the front page of a number of Scotland's newspapers.
Her announcement came as the Bank of England hiked interest rates for the first time in a decade.
It means a "financial double whammy" for middle class Scots, according to The Herald, with some facing a rise in both income tax and mortgage repayments.
The Scottish Daily Mail says the proposed tax rise would affect people earning more than £24,000 a year, meaning more than a million Scots would have to pay more.
Ms Sturgeon said the time was right to ask "tough questions" about tax and argued that rises would protect services from UK government cuts and Brexit, according to the Scottish Daily Express.
However in the Scotsman, Peter de Vink, an Edinburgh financier and prominent Yes campaigner, described the first minister's tax raising plans as "crass stupidity" and warned that "wealth creators" would be driven out of Scotland.
The fall-out from the resignation of Sir Michael Fallon on Wednesday continues to feature on a number of other front pages.
The Scottish Sun carries claims that he was forced to quit as defence secretary after cabinet colleague Andrea Leadsom accused him of "lewd sexual comments". He has "categorically denied" the allegations.
Theresa May is under fire for appointing her close ally Gavin Williamson defence secretary following the departure of Sir Michael, according to The Times. She is facing a backlash from MPs and senior military figures, it adds.
The Daily Telegraph reports claims by Conservative MPs that the decision to promote the former chief whip was made by a "shell-shocked" prime minister.
Catalonia is the focus of The National's front page. It reports that protests were held in Barcelona as eight sacked members of the Catalan government were jailed.
The Daily Record features an interview with a victim of domestic abuse who claims her abuser left her with bite marks all over her body "to make sure no other man would want her".
Families living in a block of flats in Dundee which is being threatened with demolition have pledged to do all they can to remain in their homes, according to The Courier.
A project to provide cheap housing for police officers, nurses and university staff has failed, according to the Aberdeen edition of The Press and Journal. The scheme was drawn up to attract key workers to the city but the flats have not been filled.
The Daily Star reports that two teenagers have appeared in court accused of plotting to murder pupils and teachers in a "Columbine High School-style massacre".