The papers: 'A dozen MPs could quit'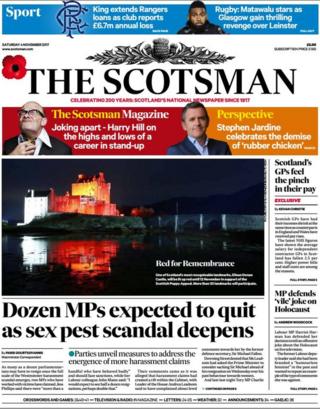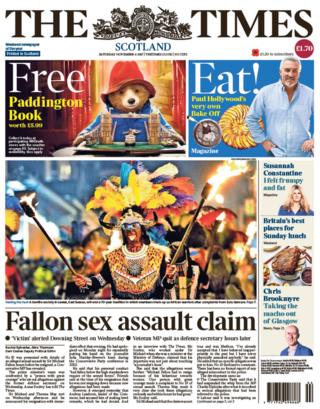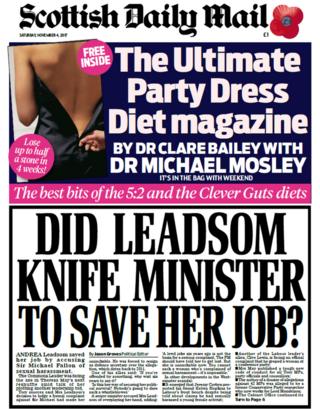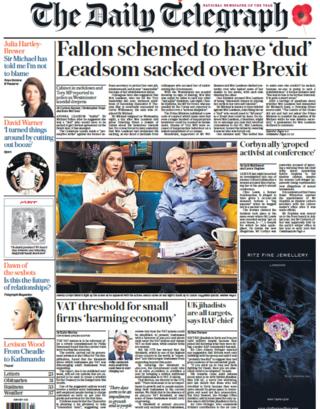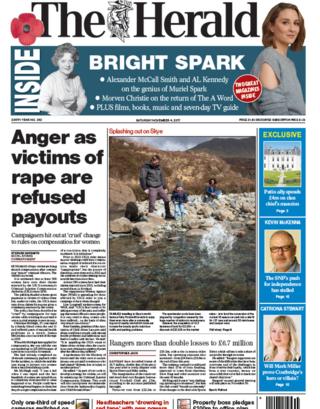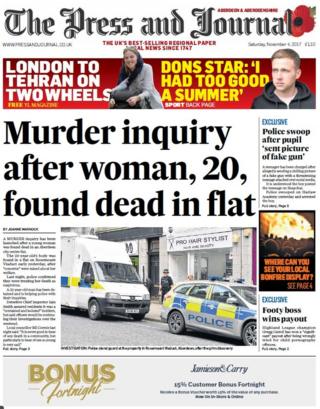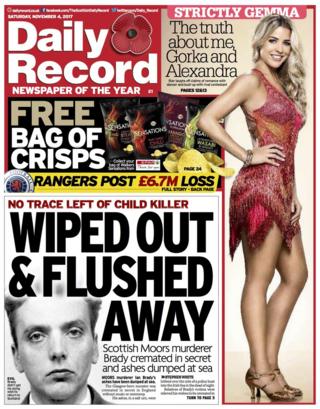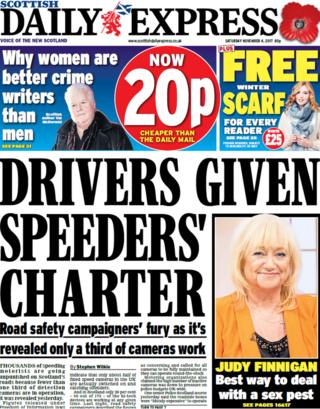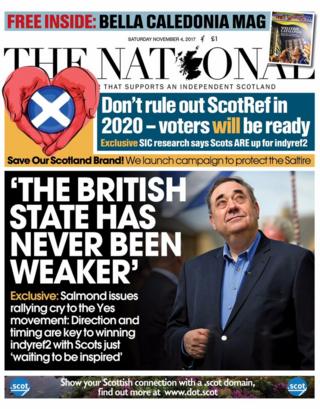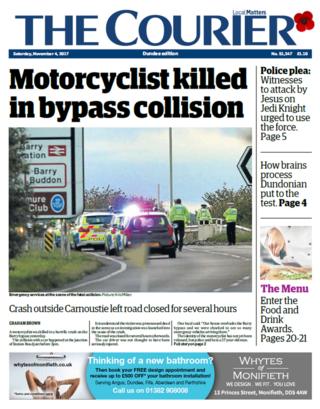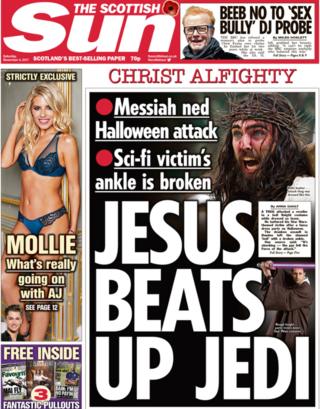 As the sexual harassment scandal continues at Westminster, The Scotsman reports that it may ultimately end the careers of as many as 12 MPs .
It quotes Labour MP John Mann, who has worked with victims, as saying: "I would expect to see half a dozen resignations, perhaps double that."
The Scotland edition of The Times reveals further details of the events which led to the resignation of Sir Michael Fallon. Conservative MP Anna Soubry told the paper that a "person with great courage" took allegations against the former defence secretary to Downing Street on Wednesday.
Meanwhile, the Scottish Daily Mail asks whether Andrea Leadsom's complaint against Sir Michael made her "unsackable". It claims the leader of the House of Commons was facing the axe in a cabinet reshuffle but colleagues believe "nobody's going to dare sack a whistleblower".
A similar story leads the Scottish edition of the Daily Telegraph, which describes Ms Leadsom's complaint as a "pre-emptive strike" after the former defence secretary described her as a "dud" who would have to be sacked to get Cabinet agreement on a Brexit deal.
Meanwhile, The Herald reports that hundreds of rape victims are being denied compensation after committing "minor" criminal offences. Under its own rules, the Criminal Injuries Compensation Authority (CICA) must turn down claims for anyone given a community sentence by the courts.
A murder inquiry in Aberdeen makes the front page of The Press and Journal. It reports that a man was detained following the discovery of a woman's body in the Rosemount area of the city on Friday morning.
The Daily Record leads with news that the ashes of Ian Brady have been "dumped" at sea. The Glasgow-born child killer was cremated in secret in England.
Just 29% of speed cameras on Scottish roads are actually switched on, according to the front page of the Scottish Daily Express. It says the information means that thousands of speeding motorists are going unpunished.
The National previews Alex Salmond's speech to the Scottish Independence Convention in Edinburgh later. It says he will issue a rallying cry to Yes supporters, telling them the British state "has never been weaker".
The death of a 27-year-old motorcyclist in Angus is the lead story in The Courier.
And the Scottish Sun reports that a man dressed as Jesus attacked another in a Jedi Knight costume following a fancy dress party on Halloween.