The papers: 'Harassment at Holyrood'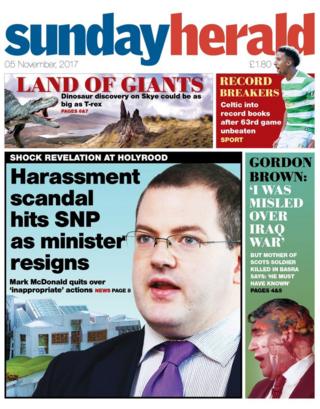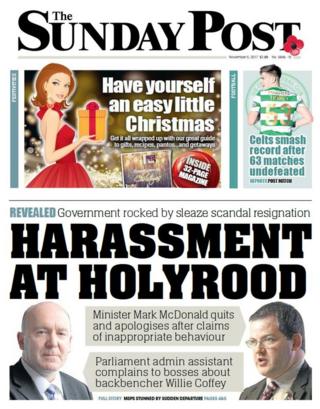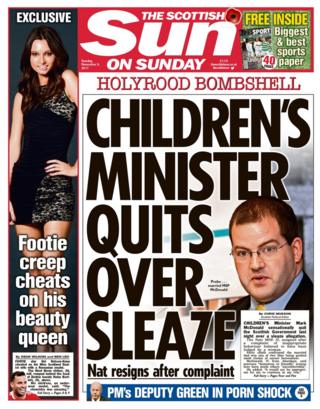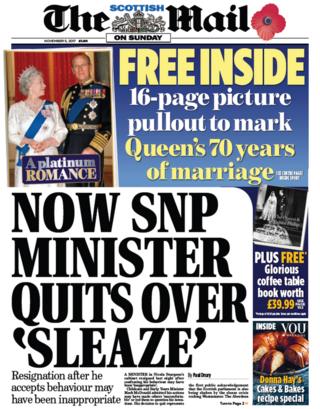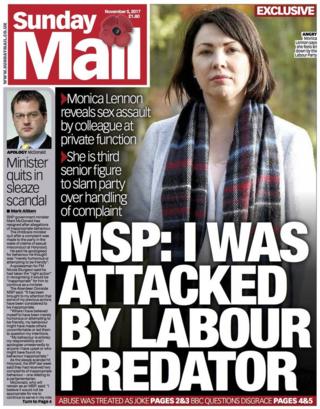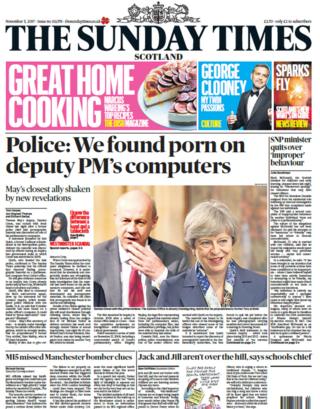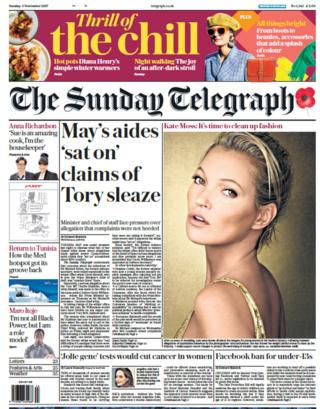 The resignation of MSP Mark McDonald as children's minister dominates Scotland's front pages, as the sexual harassment scandal deepens.
The Sunday Herald reports that Mr McDonald's decision has "sent shockwaves through Holyrood". In a statement, he said his "inappropriate" behaviour might have made others "uncomfortable" and he apologised unreservedly.
The Scottish Sun reports that Mr McDonald quit the government after a complaint of inappropriate behaviour was made against him.
He is one of two SNP members being investigated by the the party over their behaviour, according to the Scottish Mail on Sunday. It added that the party confirmed that the second person was not a parliamentarian.
The Sunday Post claims a second SNP MSP, Willie Coffey, was reported to Holyrood officials after a civil servant complained of "inappropriate language" and "unsolicited attention". Mr Coffey told the paper he did not recognise the claims being made about his behaviour.
Labour MSP Monica Lennon has told the Sunday Mail that she was sexually assaulted by a senior party figure at a social function. She is the most senior UK politician to reveal she has been the victim of a sex assault since the scandal emerged over the last fortnight.
A former police chief has claimed to have found pornographic material on the parliamentary computer of senior MP Damien Green, according to The Sunday Times. Mr Green, the first secretary of state, said the allegations were "completely untrue".
The Sunday Telegraph claims two of Theresa May's most senior allies are facing accusations that they "sat on" allegations about MPs conduct while they worked in the whips office.