Scotland offers free abortions to women from Northern Ireland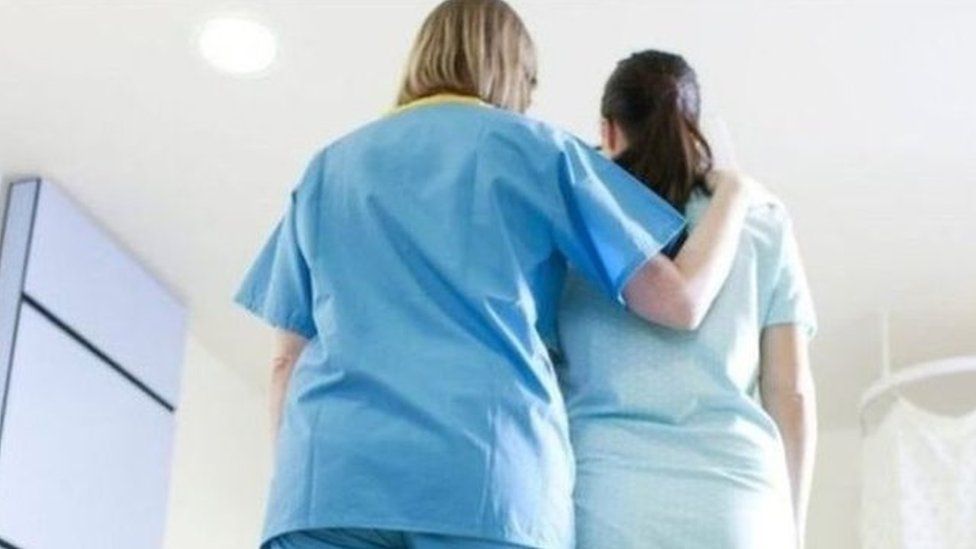 Women from Northern Ireland can now have free abortions through the NHS in Scotland.
Abortions are illegal in Northern Ireland except for cases where the woman's health is at risk.
That has led to women travelling to Great Britain, where they have had to pay for terminations.
New regulations allowing women from Northern Ireland to access abortion services in Scotland come into force on Monday.
Public health minister Aileen Campbell said the Scottish government also wanted to address the "barriers" women face when travelling to Scotland for an abortion.
She said: "Abortion can be an emotive subject - however, I am proud this government is working hard to ensure women are always able to access clinically safe services.
"That's why we have taken action to ensure that women from Northern Ireland can freely access abortion services through NHS Scotland.
"I also recognise the barriers that women from Northern Ireland face when they have to travel to access abortion services which is why we are exploring what more we can do to address them."
The Northern Ireland campaign group, Precious Life, claimed that allowing NI women to access NHS terminations in Scotland would spark a "public outcry".
Its director, Bernadette Smyth, said abortion was a criminal offence in Northern Ireland and the move would "run roughshod over the law and the democratic process".
Since then, the three main abortion providers in England have not been charging residents of Northern Ireland.
In a ministerial statement in October Justine Greening, the equalities minister, said low-income women would also receive help with travel expenses.
Abortions are only allowed in Northern Ireland if a woman's life is at risk or there is a permanent or serious risk to her physical or mental health.
Rape, incest and fatal foetal abnormalities are not circumstances in which they can be performed legally.
More than 50 MPs from the major parties had backed a Labour-led call for the women to have access to NHS abortions in England, leading the UK government to made a concession on the issue rather than risk a possible defeat.
Related Internet Links
The BBC is not responsible for the content of external sites.