Scotland's papers: Pupils' 'grim' beach discovery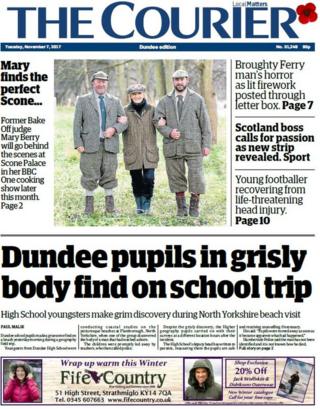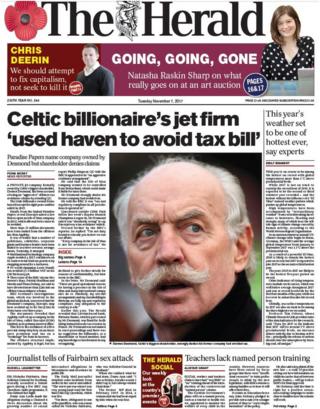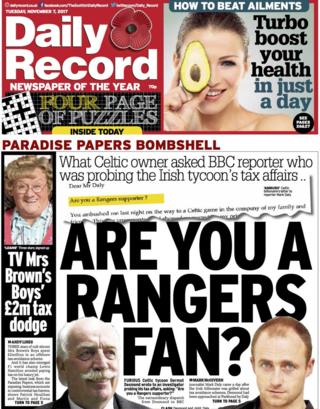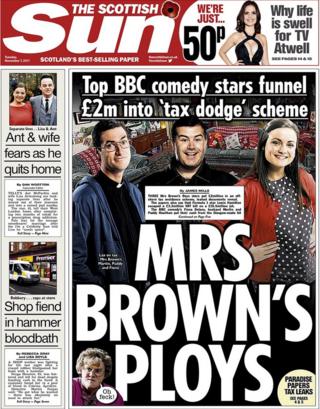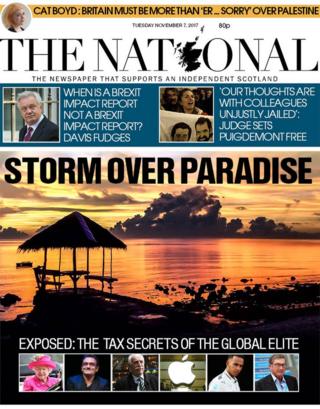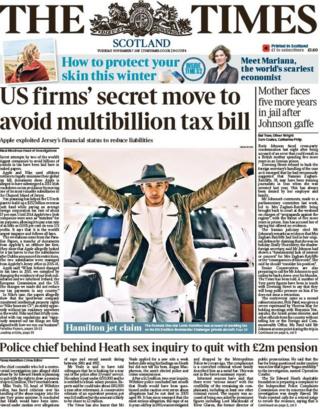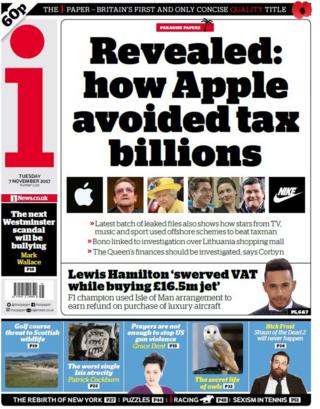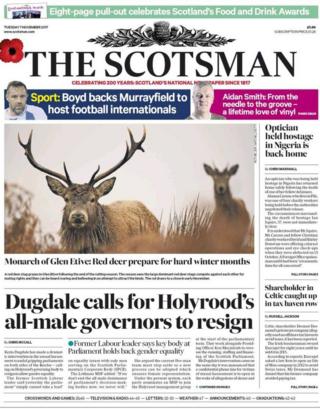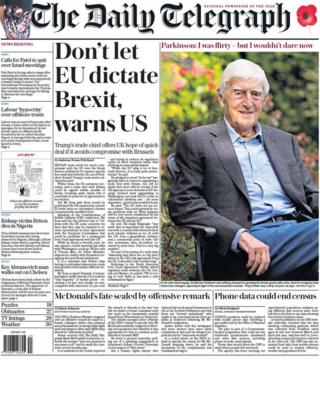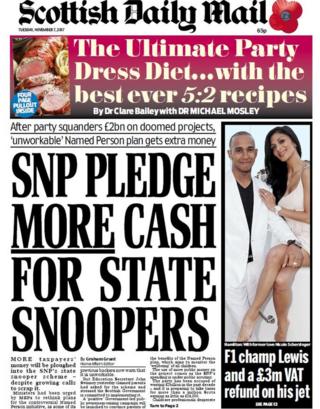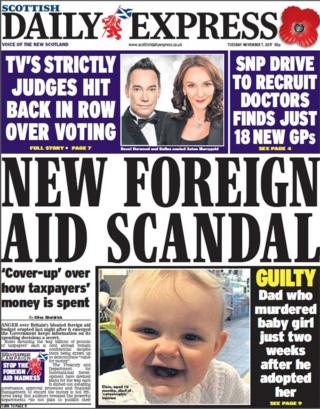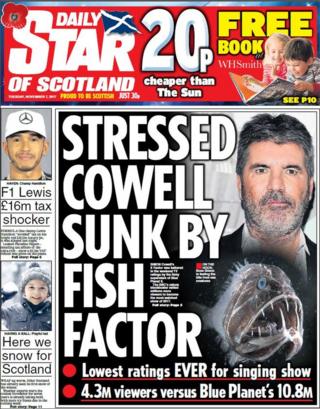 Youngsters from Dundee High School were conducting coastal studies in the picturesque beaches of Flamborough in North Yorkshire, when one of the group came upon a body of a man which had washed ashore, reports The Courier. The paper says the school's deputy head has written to parents reassuring them the pupils are safe and receiving counselling if necessary.
Elsewhere in the papers, the fallout out from the revelations contained in the so-called Paradise Papers continues. The Herald reports how a private jet company formerly owned by Celtic's biggest shareholder, Dermot Desmond, has been accused of using an "aggressive" offshore tax avoidance scheme by a leading QC.
The Daily Record also focuses on Mr Desmond and writes that the "furious" Celtic tycoon wrote to the BBC's investigative report, Mark Daly, asking: "Are you a Rangers supporter?" after his tax affairs were probed.
Meanwhile, under the headline Mrs Brown's Ploys, The Scottish Sun focuses on reports that three of the hit TV programme's stars reportedly put £2m in an offshore tax avoidance scheme.
The National explains how the papers detail the tax affairs of some of the wealthiest people and companies on the planet and how the information stems from two offshore service providers and company registries from 19 tax havens.
Apple and Nike used offshore entities to legally minimise their global tax bill, according to the documents, which The Times alleges allowed Apple to "sidestep" a 2013 Irish crackdown on tax avoidance by moving one of its most valuable subsidiaries to the Channel Island of Jersey.
Apple, the world's biggest and most profitable company, transferred large amounts of cash to Jersey to enable it to continue avoiding paying billions of pounds in tax, says the i newspaper.
In other news, Kezia Dugdale has called for Holyrood's governing body to resign to allow gender equality in the wake of the sexual harassment scandal gripping parliaments north and south of the border, according to The Scotsman.
Britain must avoid too much compromise with the EU over the Brexit divorce deal if it wants a speedy free trade deal with the US, one of President Donald Trump's most senior advisers is quoted by The Daily Telegraph as saying.
More taxpayers money will be "ploughed" into the SNP's "state snooper scheme", despite growing calls to scrap it, writes the Daily Mail, which reports that the Named Person scheme will get extra cash.
The Daily Express continues its campaign to restrict the foreign aid bill by leading with claims of "fresh anger" over Britain's "bloated" foreign aid budget after it emerged the UK government keeps official spending rules a "closely guarded secret".
Simon Cowell has two years to turn around The X Factor's fortunes or it will be axed for good, according to a report in the Daily Star.