The female war medic who refused to 'go home and sit still'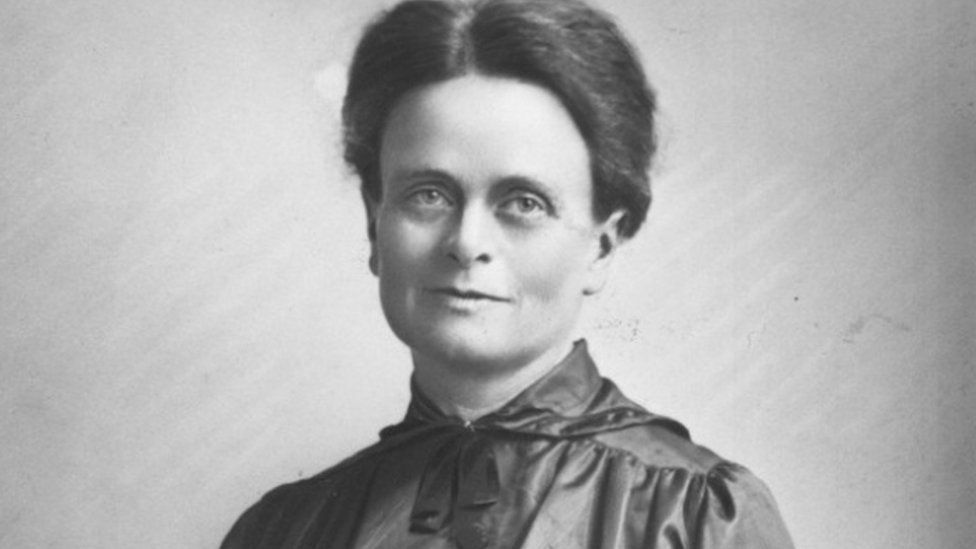 When Elsie Inglis asked the War Office if female doctors and surgeons could serve in front-line hospitals in World War One she was told 'my good lady, go home and sit still'.
Elsie, a pioneering Edinburgh doctor who had already become well-known as a champion of women's health, did the opposite.
Instead, she formed the Scottish Women's Hospitals - all female units that provided support for Britain's allies, the French, the Belgians and especially the Serbs.
Elsie was 50 when war broke out and had already made a mark in Edinburgh by working with women and babies in the poorest parts of the city.
She was also a prominent campaigner for votes for women and it was through the suffrage movement that she began to raise money to send out female doctors, nurses, orderlies and drivers to the front line.
Elsie raised the equivalent of £53m in today's money and over the course of the war set up 14 hospitals, staffed by 1,500 women who volunteered from all over Scotland, and later from New Zealand, Australia and Canada.
These woman were often unmarried and wanted to prove their independence and capability on the front line.
They worked in dire conditions to treat hundreds of thousands of injured men during the bloody conflict.
Within months of the outbreak of war she had started a hospital in the north of France and field hospitals were set up close to battlefields across Europe including, in particular, Serbia.
Writer and researcher Louise Miller said the Balkan country was devastated by the war when, as well as being invaded, it was gripped by a typhus epidemic. In total, it lost about 16% of its population.
"Serbs needed any competent help they could get. They didn't care about the form it took: male, female, young, old - anybody," she said.
The first Scottish Women's Hospital field unit was formed in December 1914 in a town called Kragujevac in Serbia.
According to historian Alan Cumming, who has done much to resurrect Elsie's memory, the conditions were "horrendous".
He says the typhus epidemic meant Serbia "was on its knees".
Four of the staff from the Scottish Women's Hospitals had already died and Elsie herself went out to Serbia to set up four typhus hospitals.
By the autumn of 1915, Serbia was invaded by the Austrian army and the "great retreat" began.
Elsie refused to abandon her hospital and she and about 80 women became "effectively prisoners of war", Mr Cumming says.
He says that after a couple of months "the Germans had had enough of them and sent them home".
About 200,000 men, women and children died on the retreat over the mountains of Albania and Montenegro in the depths of winter.
Elsie campaigned for help for Serbia and was upset at how they were treated by the Allies.
"In the latter part of 1916 she headed off again to support her beloved Serbs who had been called to the Russian front," Mr Cumming says.
By this time she knew she had cancer but set up two field hospitals, staffed by about 80 women.
The British government demanded she come home but Elsie refused until the Serbian soldiers were guaranteed safe passage.
The boat brought them back to Newcastle and Elsie, who was crippled with illness, could hardly walk as she greeted Serbian soldiers on deck.
She was so frail she had to be carried off to a nearby hotel where she died on 26 November 1917.
Mr Cumming, an amateur historian who discovered Elsie's story while on a football trip to Serbia a decade ago, says her massive achievements have been "neglected".
When he first found her headstone in Dean Cemetery in Edinburgh it was covered in green algae, he says.
A private ceremony will be held at her grave on Sunday to mark the centenary of her death.
As a mark of her growing reputation, a commemoration will also take place at St Giles Cathedral on Wednesday.
Mr Cumming says the contribution Elsie made to Serbia's war effort was "enormous".
He says the country still celebrates her as "the Serbian mother from Scotland".
"In Serbia they have street names, exhibitions, museums and even some new facilities named after, not just Elsie Inglis but a number of the other women who served in the Scottish Women's Hospitals," he says.
"They absolutely love her. "
For Mr Cumming, there are at least three reasons why Elsie was a remarkable woman.
Firstly, there was her work among the poor - and particularly maternity services for women who could not afford care. Then there was her fearless campaigning for votes for women. Finally, organising the Scottish women who went to the front line in WW1.
"If you are a young women in Scotland today and you are looking for a role model, someone to inspire you, then I suggest you look at the life of Elsie Inglis," he says.