Scotland's papers: Kezia voted out of the jungle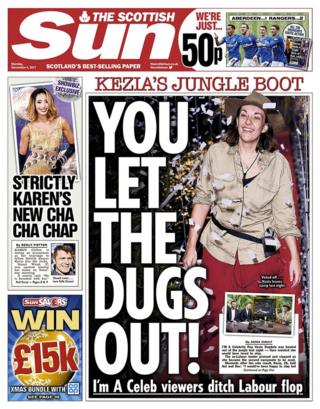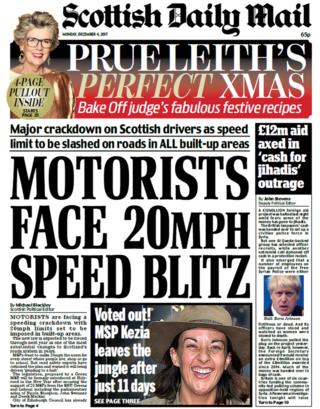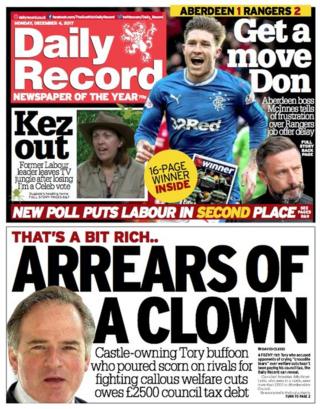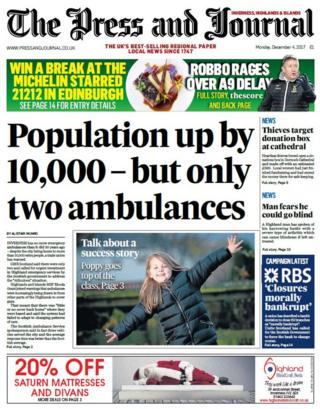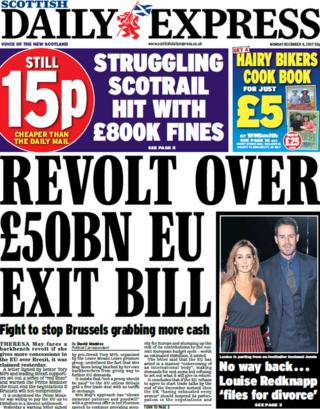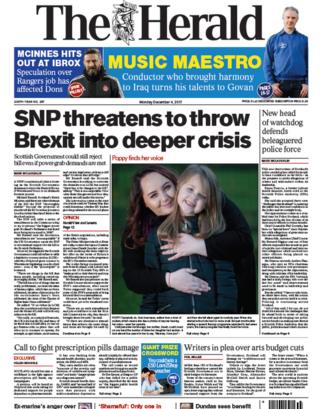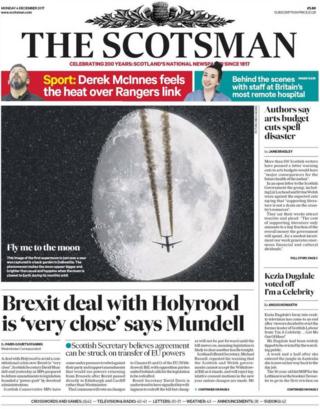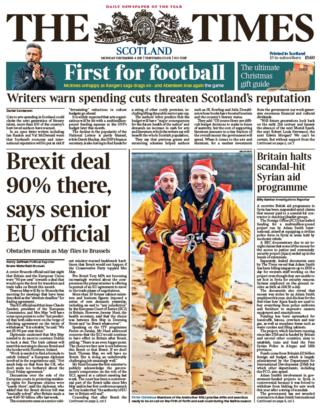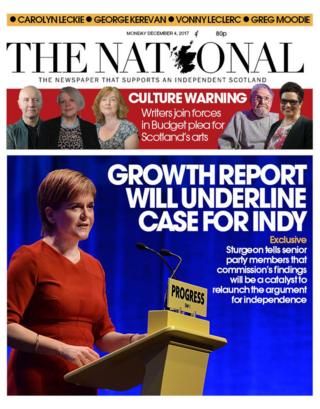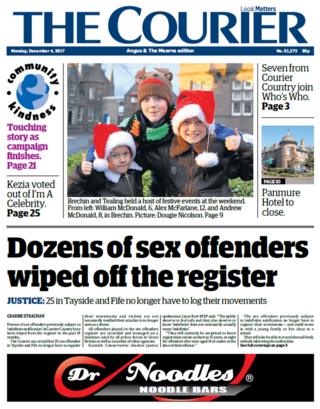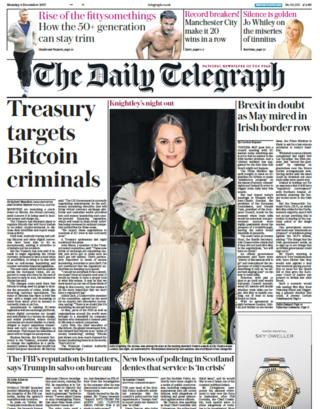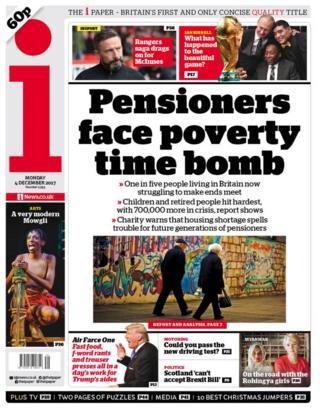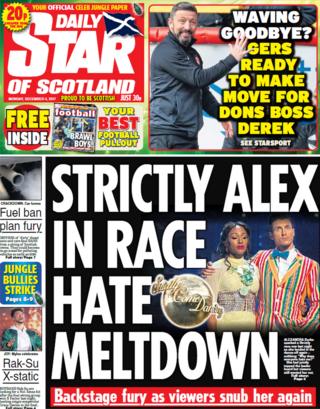 Kezia Dugdale features on the front page of The Scottish Sun, after viewers of I'm A Celebrity... Get Me Out Of Here! voted her out of the jungle.
The former leader of Scottish Labour told hosts Ant and Dec that she was looking forward to a bacon roll and a "nice cup of coffee" after 11 days in the Australian camp.
Speed limits of 20mph could become the norm for every street in Scotland where people live, shop or go to school, according to the Scottish Daily Mail.
The Daily Record reports that a Conservative councillor in Aberdeenshire owes more than £2,500 in council tax. Sebastian Arbuthnot-Leslie - the chieftain of Clan Leslie - did not respond to repeated requests for comment, the paper says.
There are just two ambulances serving Inverness and their number has not increased over the last 30 years, despite an additional 10,000 people in the city, says the Highlands and Islands edition of The Press and Journal.
Brexit continues to dominate many of the front pages, including the Scottish Daily Express, which reports that Theresa May is facing a "backbench revolt" if she gives any more concessions to the European Union.
The Herald says a "new constitutional crisis is looming" as the Scottish government is set to reject the Brexit bill even if Westminster bows to its demands for more powers.
However The Scotsman leads with the claims of Scottish Secretary David Mundell, who says a deal with Holyrood on Brexit is "very close".
The Scotland edition of The Times carries a warning from more than 100 leading authors, including Ian Rankin and Val McDermid, over arts spending cuts.
Meanwhile, The National reports that Nicola Sturgeon has told senior members of the SNP that a growth report to be issued in 2018 would be a "catalyst for relaunching the arguments for independence".
Twenty-five sex offenders in Tayside and Fife no longer have to register their movements, despite previously being subject to "indefinite notification", according to The Courier.
UK government ministers are launching a crackdown on Bitcoin users, amid concerns it is being used to dodge tax and launder money, reports the Scotland edition of The Daily Telegraph.
The i leads with the result of a major study by the Joseph Rowntree Foundation, which found that more pensioners and families with children are falling into poverty because of increased living costs and welfare cuts.
Strictly Come Dancing contestant Alexandra Burke features on the front page of the Daily Star after she landed in the bottom two following the public vote on Saturday night.