Scotland's papers: 'Plot to kill PM'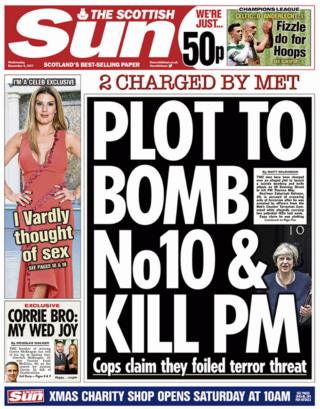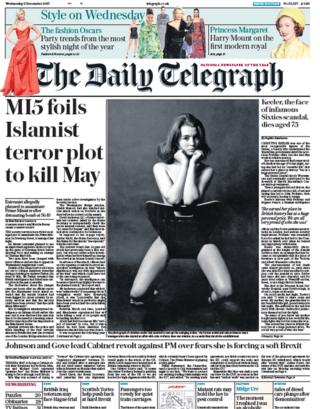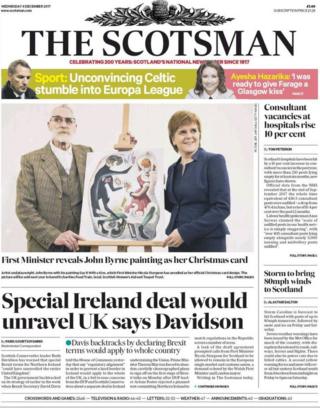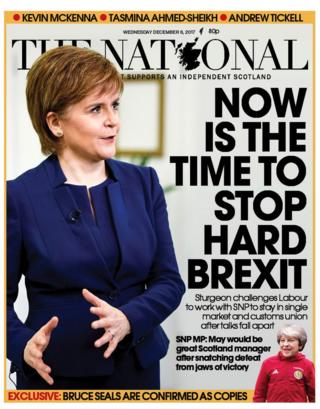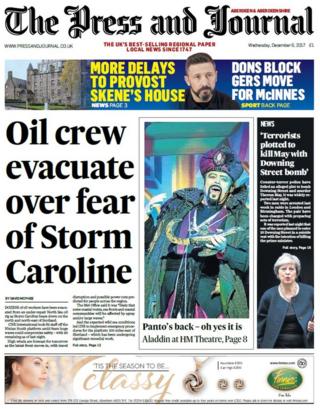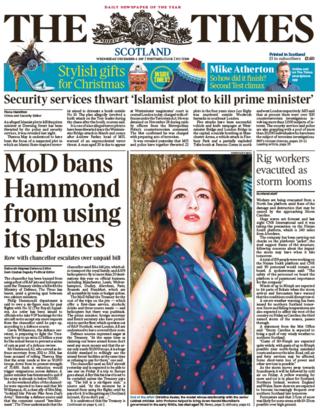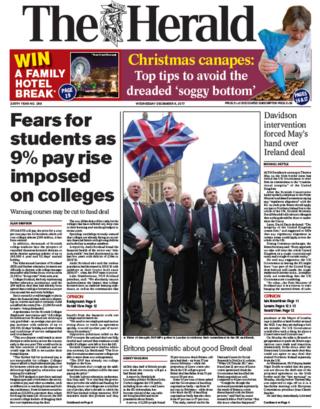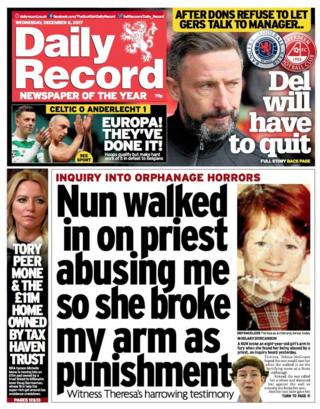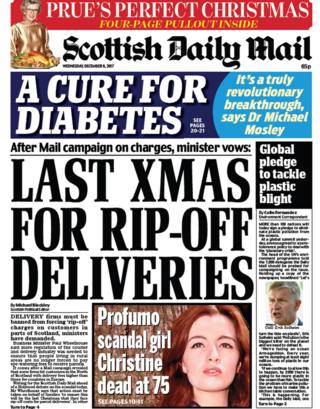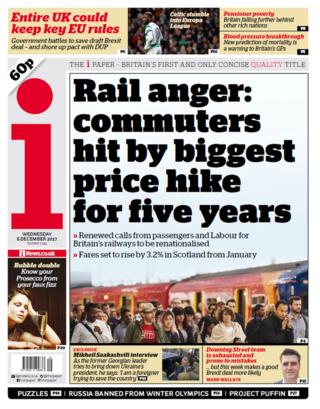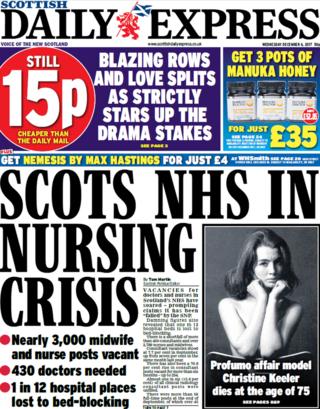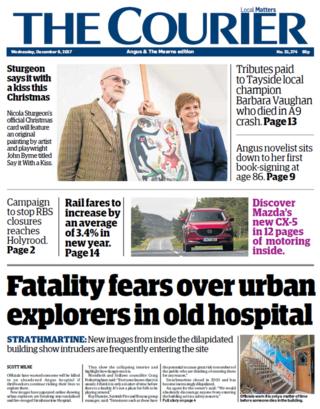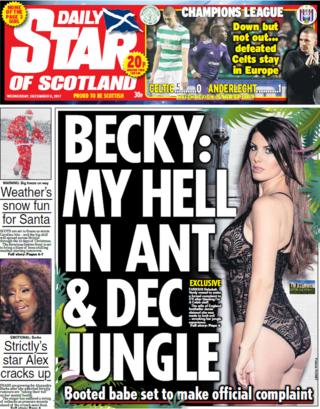 An alleged plot to kill the prime minister in Downing Street makes the front pages of a number of newspapers.
The Scottish Sun reports that two men were arrested in raids in London and Birmingham and are due in court later.
According to The Telegraph, the plan was to blow up the gates of Downing Street before entering Number 10 and making an attempt on Theresa May's life.
The Scotsman focuses on the fall-out from the Brexit negotiations, leading with a warning from Ruth Davidson over the Northern Ireland border issue.
Writing for the paper, the Scottish Conservative leader says: "A markedly separate deal for Northern Ireland.... could have unravelled the entire United Kingdom."
Nicola Sturgeon's comments on Twitter about the developments in Brussels lead The National. She called on Labour to "get its act together" and work with others to keep the UK in the single market and customs union.
The Press and Journal reports that workers have been evacuated from a North Sea oil platform amid concerns about the arrival of Storm Caroline on Thursday.
Huge waves are forecast and checks are being carried out on the Ninian South platform ahead of the storm, according to The Times.
The Herald carries a warning that a 9% pay rise for lecturers will cost colleges almost £100m and students "will pay the price".
The Daily Record leads with the latest from the Scottish Child Abuse Inquiry, which heard that a nun broke an eight-year-old girl's arm when she found her being abused by a priest at an orphanage.
Writing in the Scottish Daily Mail, Business Minister Paul Wheelhouse calls on the UK government to act to stop "disproportionate and unfairly high delivery fees".
The rising price of rail fares is the subject of the front page of the i. It reports that fares are set to rise by 3.2% in Scotland from January.
The Scottish Daily Express reports that vacancies for doctors and nurses in the NHS in Scotland have "soared" and says there is a shortfall of more than 430 consultants and 2,700 nurses and midwives.
The Courier raises concerns about "urban explorers" entering the abandoned former Strathmartine hospital in Angus, as officials warns the intruders are putting their lives at risk.
I'm a Celebrity contestant Rebekah Vardy is on the front page of the Daily Star, following her stint in the Australian jungle.