The papers: Sturgeon warned over tax rises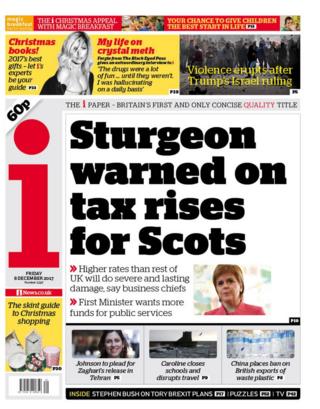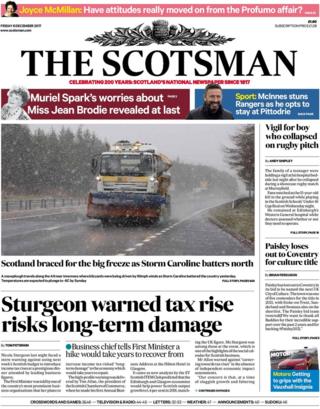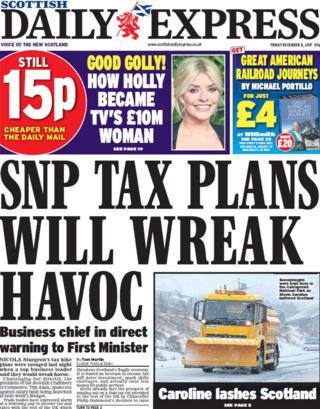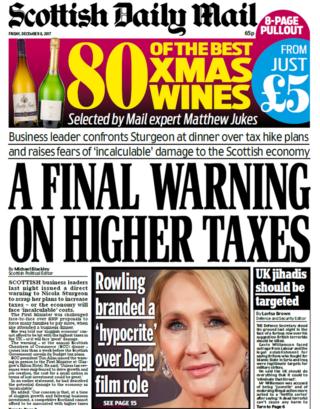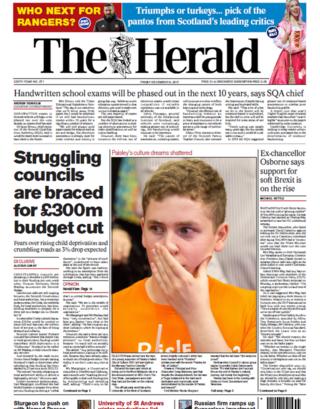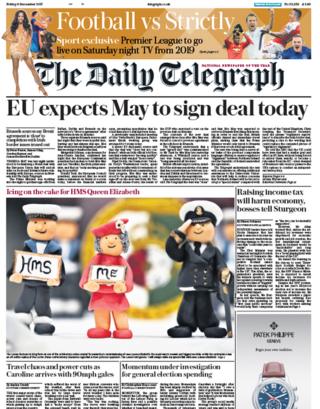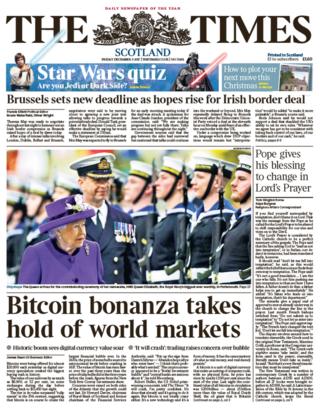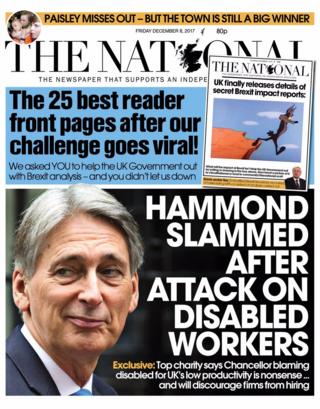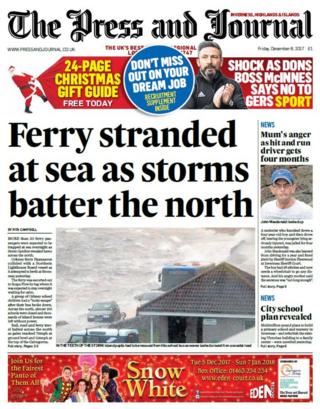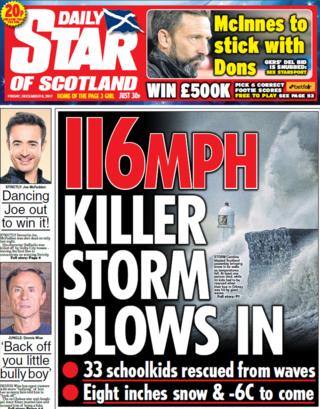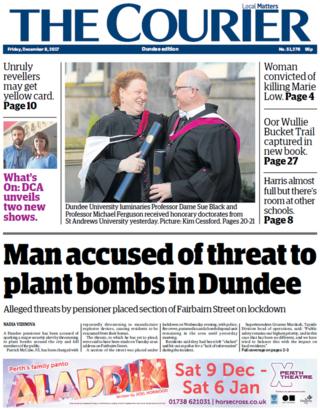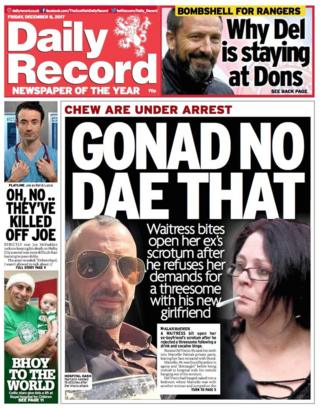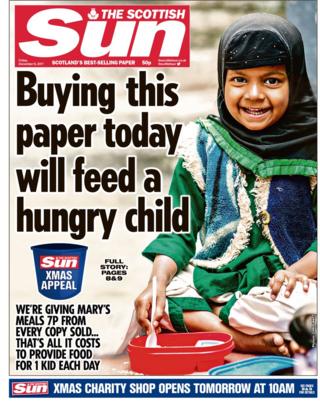 The leader of the Scottish Chambers of Commerce (SCC) has told Nicola Sturgeon that setting taxes at a higher rate than the rest of the UK could cause lasting damage to the economy, according to the front page of the i.
In his first annual business address, Tim Allan told an audience, which included the first minister and other leading business figures, that the damage could take years to repair, reports The Scotsman.
The Scottish Daily Express says Mr Allan "publicly confronted [Ms Sturgeon] over the wage grab", after the SNP government published plans to raise up to £290m more in income tax next year.
Mr Allan's "direct warning" also leads the Scottish Daily Mail. The first minister was "challenged face-to-face" less than a week before Finance Secretary Derek Mackay unveils the SNP government's tax plans in a draft budget at Holyrood, the paper reports.
Scotland's councils are preparing to shoulder a £300m cut to their funding pot when that budget is announced, The Herald reports. It says Cosla, the umbrella organisation for local authorities, has been briefing members to prepare for a 3% cut to their budgets.
The latest on Brexit leads the Scottish edition of the Daily Telegraph, with the paper reporting that the European Union expects Theresa May to sign a deal on Friday.
The front page of the Scotland edition of The Times focuses on the "bitcoin bonanza" as the value of the digital currency rose by as much as 52% on Thursday.
Criticism of Chancellor Philip Hammond leads the front page of The National, after he told a Treasury select committee that an increasing number of disabled people in the workforce had affected productivity levels.
The Highands and islands edition of The Press and Journal reports that at least 20 ferry passengers were expected to be trapped at sea overnight as Storm Caroline "wreaked havoc" across the north of Scotland.
"Devastating" winds of up to 116mph shut schools, sparked travel chaos and claimed a life when the storm hit the UK, according to the Daily Star of Scotland.
The Courier reports that a Dundee man has appeared in court charged with threatening to make and plant bombs and kills members of the public.
A woman who bit open her ex-boyfriend's scrotum after a cocaine and drink binge appears on the front page of the Daily Record.
Meanwhile The Scottish Sun uses its front page to launch its Christmas appeal, pledging to give 7p from every copy of the paper sold to the Mary's Meals charity.