Watchdog to investigate architects body's finances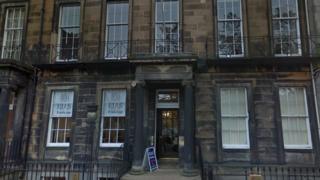 The charity watchdog is to investigate the finances of Scotland's leading architectural body.
It follows concerns raised by a number of organisations and individuals about the Royal Incorporation of Architects in Scotland (RIAS).
Last month, 150 architects formed A New Chapter.
It accused RIAS of being "secretive and autocratic" as well as having "a lack of effectiveness, poor governance and insufficient accountability".
The BBC understands that charity watchdog OSCR believes some concerns "warrant further inquiry".
It is thought to be looking into the oversight and control of RIAS's finances by its trustees.
Further inquiry
They are also looking at the remuneration of the secretary and treasurer, which is alleged to have increased substantially since 2008.
Other financial management such as staff trips abroad and use of the charity credit card are also thought to be included in investigation.
OSCR said it would not confirm or deny it was investigating.
Scottish architect and academic Prof Alan Dunlop told BBC Scotland an investigation by OSCR was "not a surprise".
He said: "The RIAS is an organisation firmly rooted in the past and the level of secrecy and lack of transparency is unhelpful in a member funded charity.
"The governing structure is also archaic, for it is self-selecting and self-promoting.
"However, change will be difficult, for the forces of conservatism within the Incorporation are strong and should not be underestimated."