The papers: Warning of more tax rises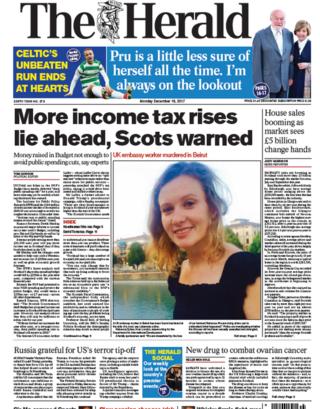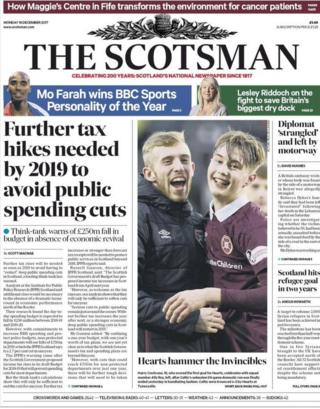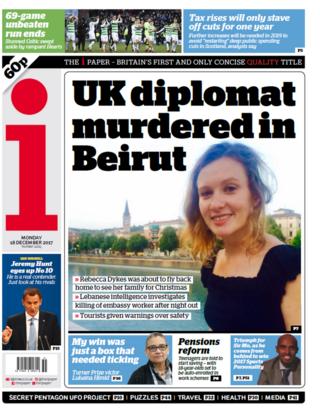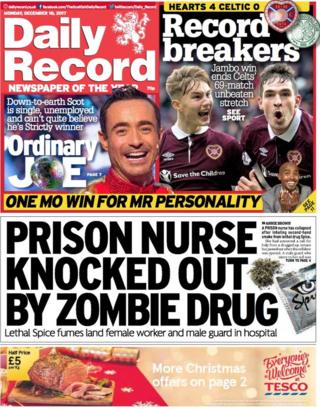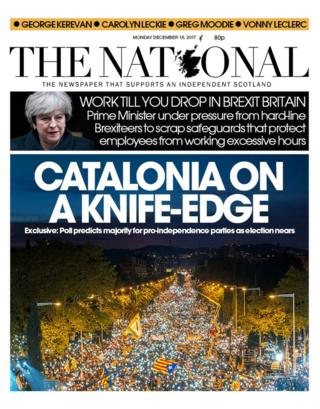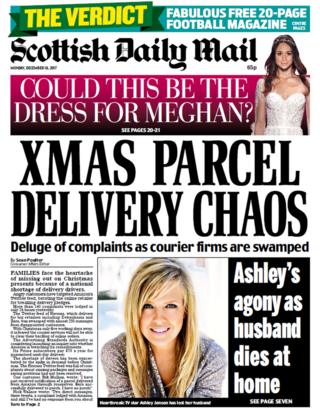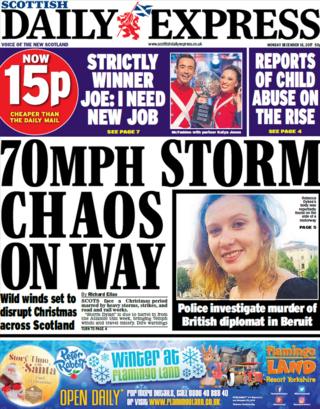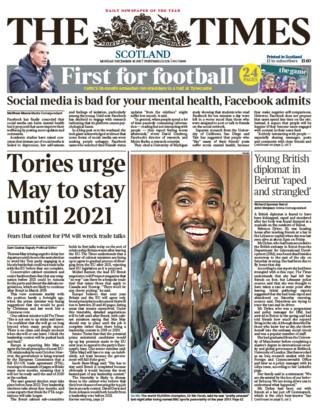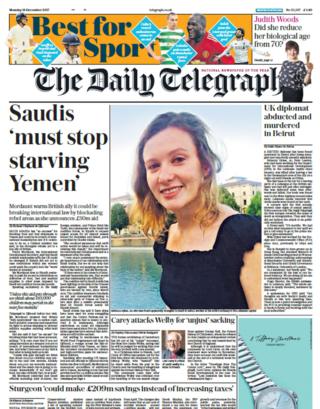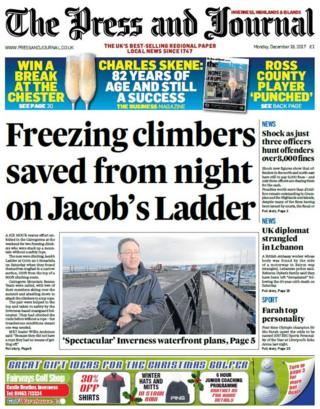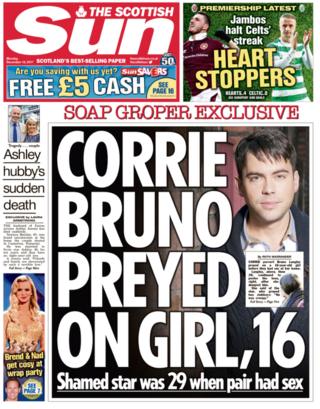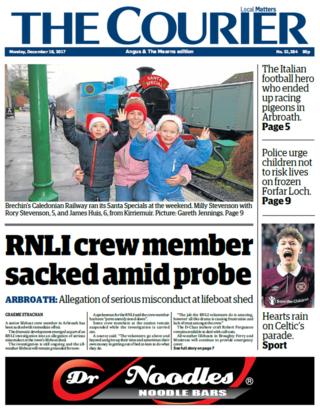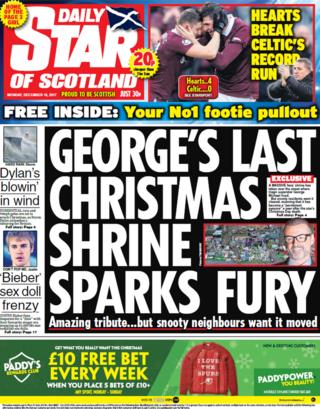 The Herald leads with a think tank's warning that income tax increases in Scotland have simply deferred "deep public spending cuts" for a year.
The Institute for Public Policy Research says further tax rises will be needed as soon as 2019 to avoid more cuts, according to The Scotsman.
The i is one of a number of newspapers which carry a picture of the UK diplomat Rebecca Dykes, who was murdered in Beirut at the weekend.
A nurse at an Edinburgh prison collapsed after inhaling second-hand smoke from the drug Spice, says the Daily Record.
The National features a reported increase in support for independence in Catalonia.
The Scottish Daily Mail reports that a national shortage of delivery drivers has led to "delivery chaos" in the run-up to Christmas.
Storm Dylan could also affect plans for the festive season, according to the Scottish Daily Express. It is expected to bring 70mph winds to Scotland when it rolls in from the Atlantic on Thursday, the paper reports.
Theresa May is being urged to stay in her job until 2021 by colleagues in the Conservative party, according to the lead story in the Scotland edition of The Times.
The Scotland edition of the Daily Telegraph carries a story on its front page claiming that the SNP could save £200m by running government "more efficiently", rather than increasing income tax.
A six hour rescue effort to save two climbers stuck in freezing conditions in the Cairngorms leads the Highlands and Islands edition of The Press and Journal.
The Scottish Sun carries an interview with a woman who had a relationship with former Coronation Street star Bruno Langley when she was 16.
A senior member of the RNLI Arbroath lifeboat team has been sacked, according to the lead story in the Angus edition of The Courier. The lifeboat is currently grounded as an investigation into gross misconduct takes place.
The Daily Star of Scotland reports that former neighbours of George Michael want a shrine to the late pop star removed from outside his home.