The papers: Fire horror at Cameron House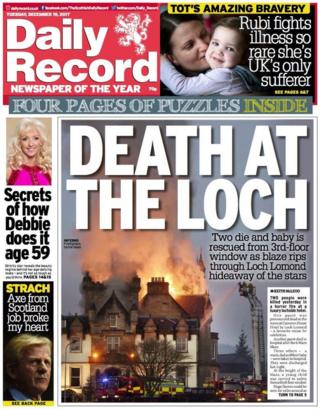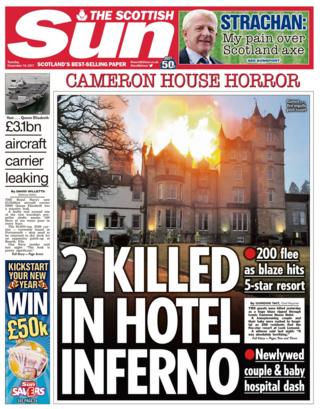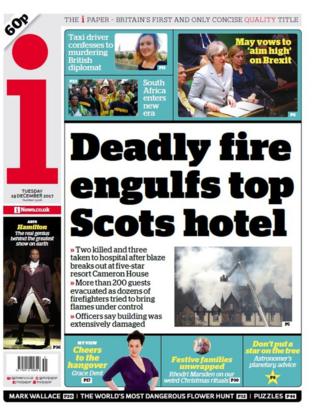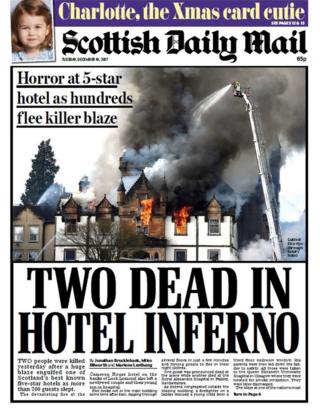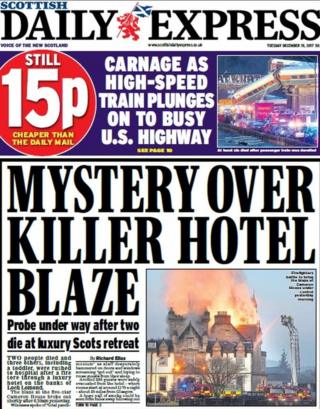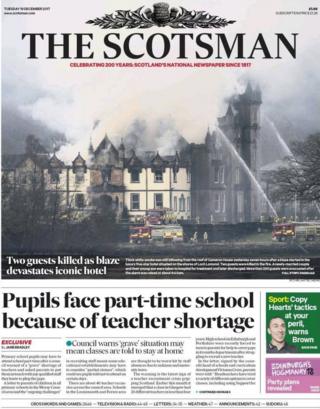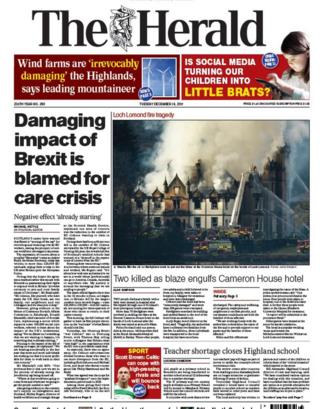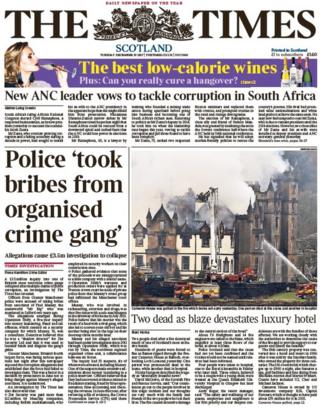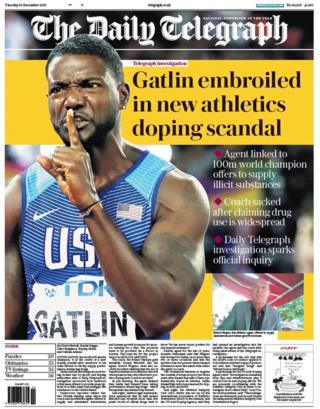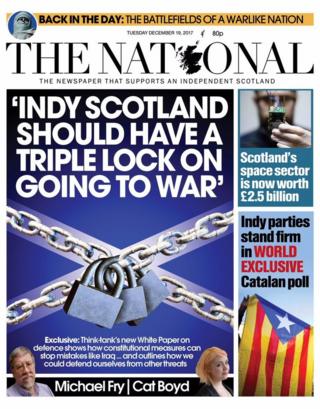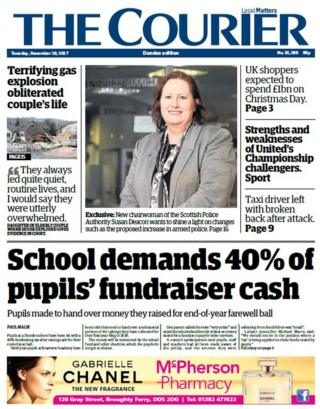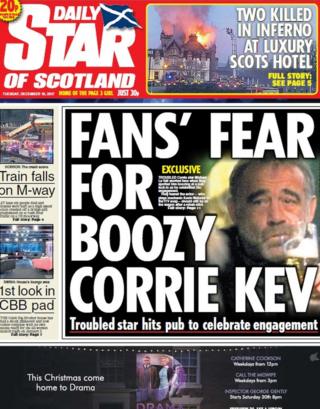 Shocking pictures of the inferno at Cameron House which claimed the lives of two guests feature on almost all of Scotland's front pages on Tuesday.
Under the headline "Death at the Loch", the Daily Record reports that a baby was rescued from a third-floor window at the height of the blaze.
Guests told the Scottish Sun that they heard the screams of a newly-wed couple trapped in their smoke-filled room with their baby.
A firefighter on a ladder carried the child to safety before his parents were led down the ladder to safety, reports the Scottish Daily Mail.
More than 200 guests were evacuated from the hotel as the fire took hold, according to the i newspaper. It has left the historic building "extensively damaged".
In the Daily Express, witnesses described "total pandemonium" as staff hammered on doors and windows urging people to flee the building.
A picture of smoke billowing from the luxury hotel also dominates the front page of The Scotsman but it leads with a warning that primary schools in Moray may have to operate part time amid concerns about teacher shortages.
The Herald reports concerns about the impact of Brexit on the workforce of carers in Scotland. MPs have heard concerns that the social care sector is facing the prospect of staff shortages as Britain prepares to leave the European Union.
The Scottish edition of The Times claims that a £3.5m investigation into a notorious crime gang collapsed amid a series of claims about police corruption.
An investigation into doping in sport leads the Daily Telegraph. It carries allegations that members of the team who work with world 100m champion Justin Gatlin offered to illicitly supply performance-enhancing drugs.
An independent Scotland must have a "triple lock" against going to war, according to a report by think tank Common Weal, reports The National.
A school in Dundee is enforcing a 40% "tax" on funds raised by pupils for their end of year ball, according to The Courier.
The Daily Star of Scotland reports on the private life of Coronation Street actor Michael Le Vell.