The papers: Scotland's health gap 'shame'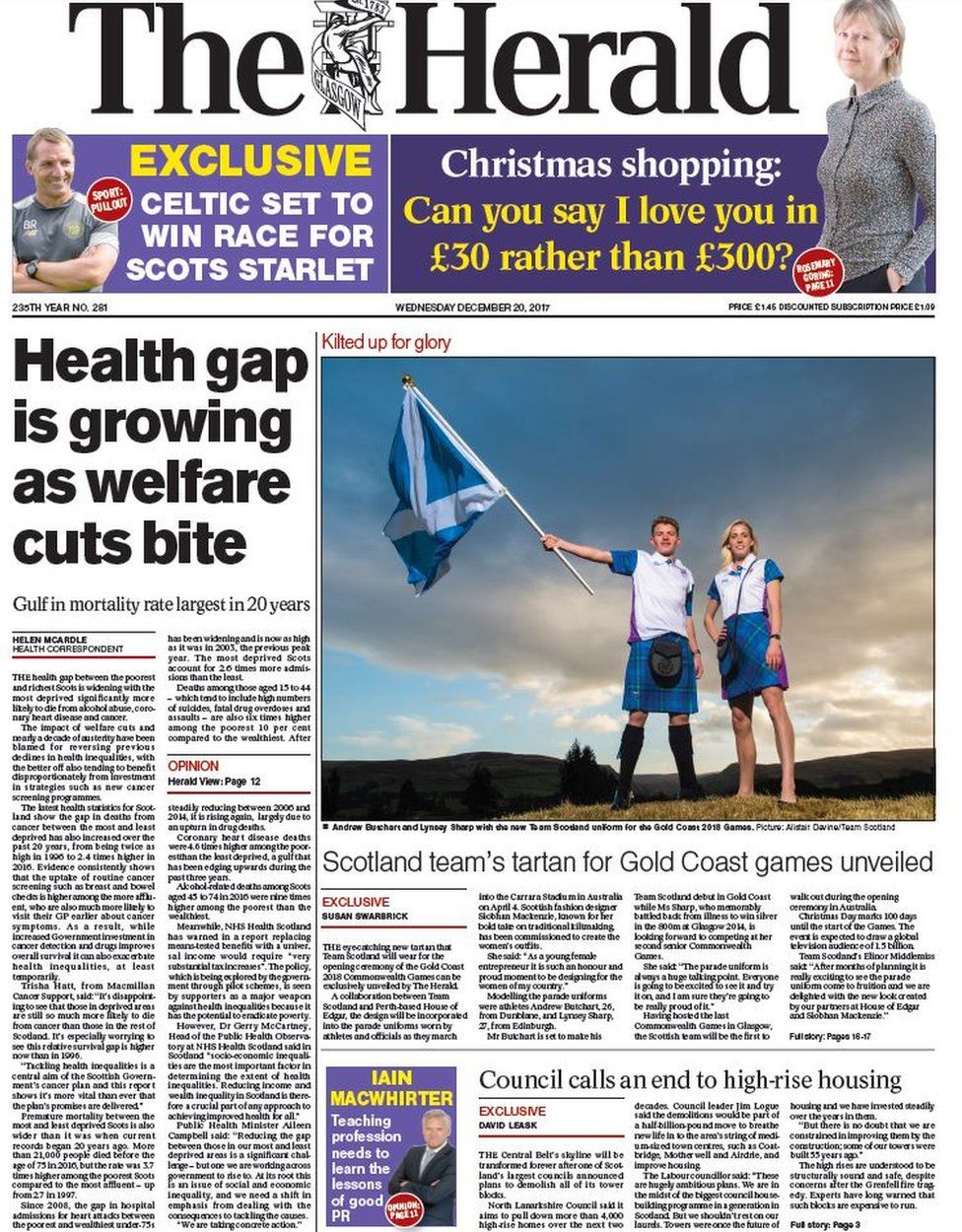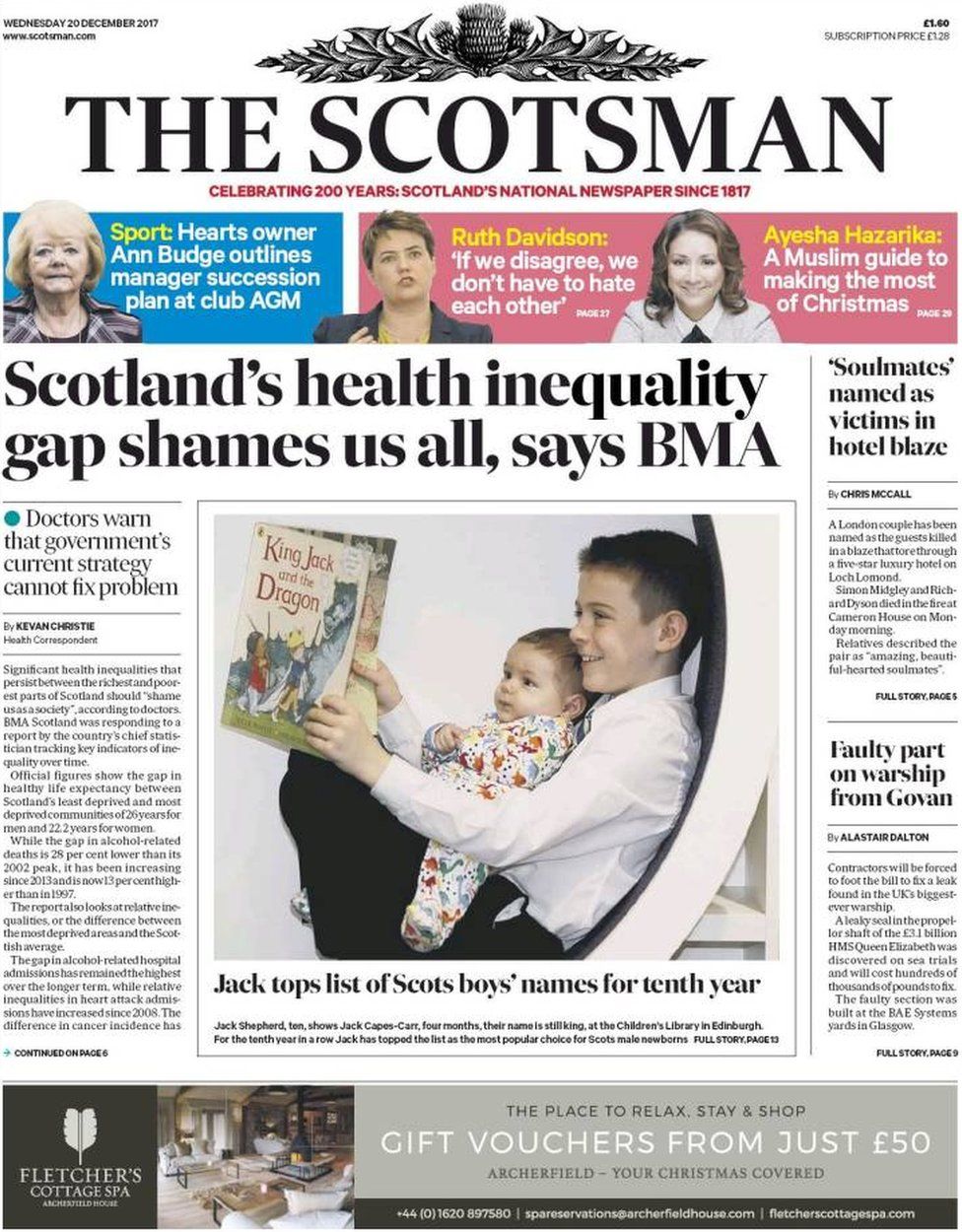 The Scotsman also leads with the story and reports that official figures show the gap in life expectancy between Scotland's least deprived and most deprived communities is 26 years for men and 22.2 years for women.
The Scottish Daily Mail also devotes its front page to the story and says Scotland's A&E departments have been inundated with patients injured in slips on icy "death trap" pavements.
In other news, The Scottish Sun continues its coverage of the tragic fire at Cameron House on the banks of Loch Lomond. The paper claims that one of the men who died in the blaze was understood to have been found close to a window after attempting to force his way out of the hotel.
Athlete Justin Gatlin's previous drugs tests are to be re-run in the light of a Daily Telegraph investigation, sources have told the paper. The 100-metre world champion has been dragged into a fresh doping scandal after claims that members of his entourage offered to supply performance enhancing drugs to undercover reporters.
Social media giants have been reprimanded by MPs for their failure to remove abusive hate speech, including anti-Semitic tweets aimed at MPs, as MP Yvette Cooper urged them to do more on the issue, writes the i newspaper.
Dundee City Council has been urged to stop banking with Royal Bank of Scotland if the banks fails to reverse its plans to close its Stobswell branch, reports The Courier.
Related Internet Links
The BBC is not responsible for the content of external sites.