The papers: Amazon 'slave' driver claims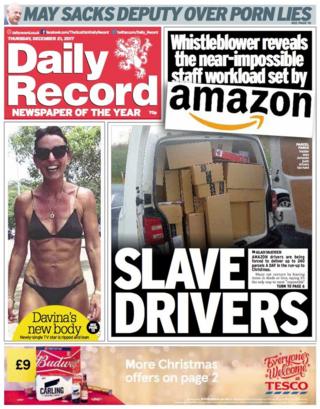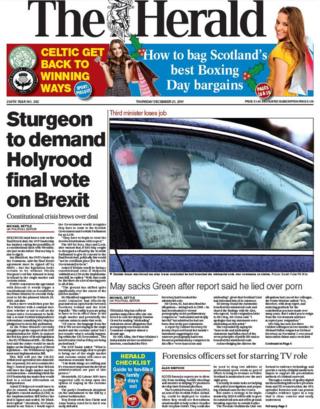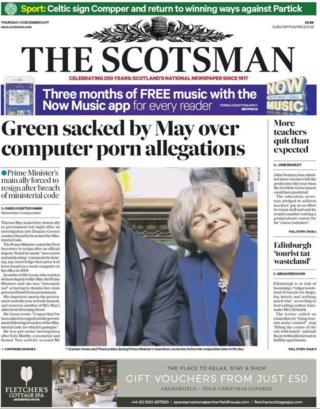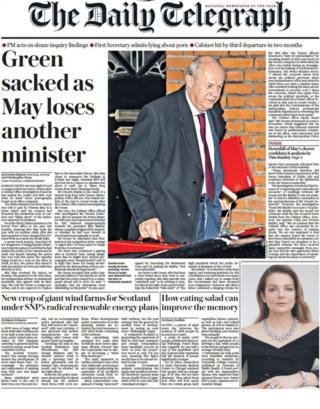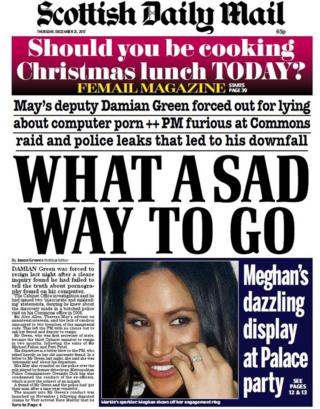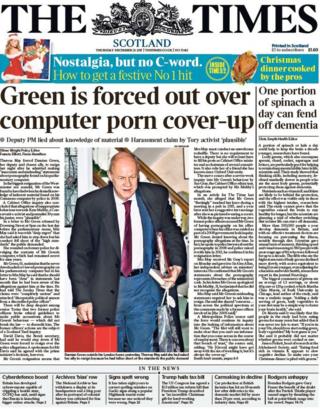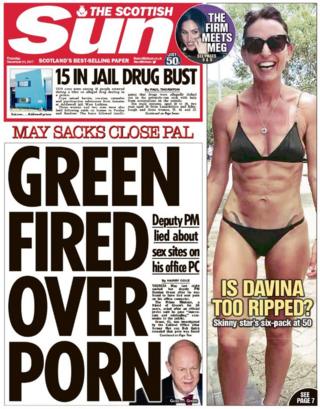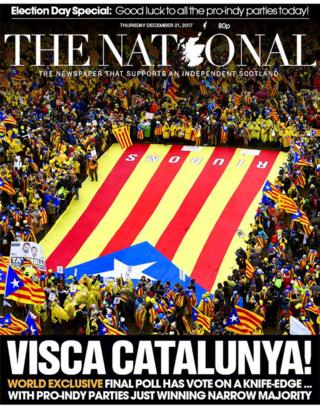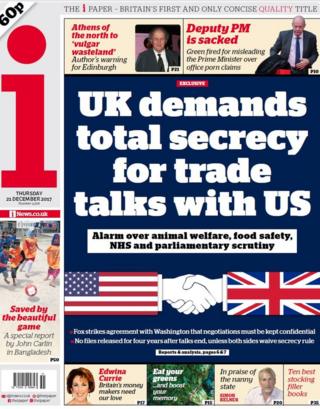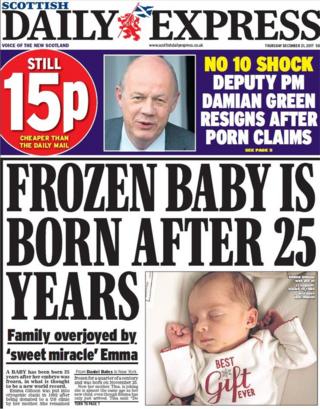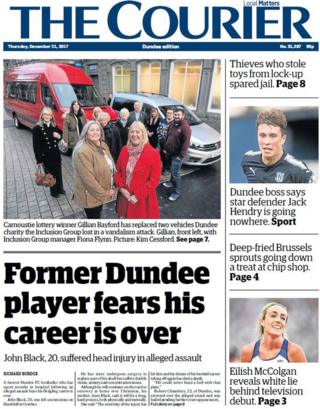 The Daily Record leads with whistleblower claims that pressure to meet parcel delivery targets in the run up to Christmas is leading to Amazon drivers missing lunch and urinating in bottles to save time. The online retailer said its drivers followed applicable laws and driving regulations.
Holyrood must have a vote on the final Brexit deal, the SNP leadership has insisted, raising the possibility of an 11th hour constitutional clash with Westminster just weeks before Theresa May is due to sign the withdrawal agreement with Brussels, says The Herald.
Like many of Thursday's papers, The Scotsman leads with the news that Theresa May has sacked her closest ally in government after an investigation into Damian Green's conduct found he breached the ministerial code.
Mr Green was ordered to resign as first secretary of state after a cabinet office investigation found he had misled the public and MPs over what he knew about pornography found on an office computer, writes The Daily Telegraph.
Sir Alex Allen, Theresa May's adviser on ministerial interests, said the lack of candour by Mr Green amounted to two breaches of the ministerial code which left the PM with no choice but to ask her friend of 30 years and deputy to resign, says the Scottish Daily Mail.
The Times describes the news as the "biggest resignation of the Westminster sex scandal" and says Mr Green was found to have lied when he denied knowledge of material discovered on his Commons computer by police in 2008.
The Scottish Sun explains how two former police officers came forward describing how they found pornography on computers in Mr Green's office in 2008, during a probe into UK government leaks when he was a shadow minister.
In other news, The National leads with the election in Catalonia and writes that the eyes of the world will be on the region today as its people return to the polls to vote for a new government following months of political turmoil.
Following news that the British government has demanded total secrecy in its free trade talks with the US for a post-Brexit deal, an expert in freedom of information rules has told the i newspaper that the protocols appear to have shifted the balance away from openness.
The Scottish Daily Express features the incredible story of a woman in the US who has given birth to a baby after being implanted with an embryo created in 1992 in what is thought to be a world first.
A former Dundee footballer who has spent months in hospital following an alleged assault fears his fledgling career is over. Twenty-year-old John Black told The Courier he had undergone surgery to replace part of his skull and now suffers double vision, anxiety and concentration issues following the attack in October.