Authentic emotion brought to FMQs over hotel fire tragedy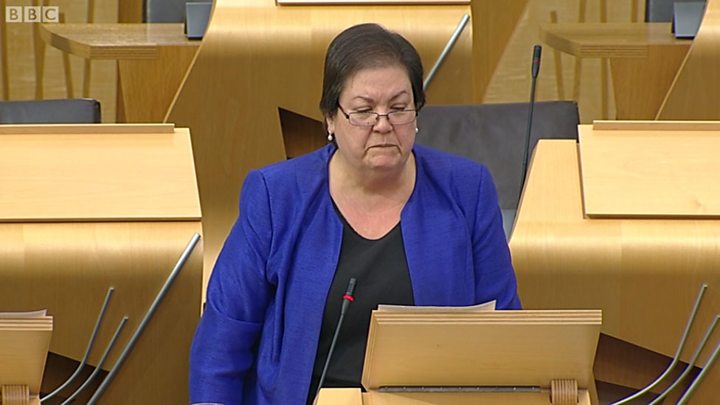 It is seldom, in truth, that emotion is displayed in our parliamentary discourse. Authentic emotion, that is. Today was one such day.
Labour's Jackie Baillie had been called by the presiding officer to pose a constituency question to the first minster.
Ms Baillie elected to ask about the tragic fire at Cameron House Hotel which claimed two young lives.
From the very outset, as she rose to her feet, she was visibly and audibly moved, evidently perturbed beyond endurance in sympathy and sadness.
Fighting back tears, she persisted with her intervention, inviting the first minister to praise the emergency services and to state whether lessons would be learned.
She resumed her seat to empathetic silence. Nicola Sturgeon responded well, voicing her own sympathy, offering praise and promising that any lessons which emerged from "thorough" investigations would indeed be absorbed and applied.
By contrast, the remainder of the session seemed somehow lacklustre. Not, to stress, that there was any particular failing on the part of the participants.
Opposition leaders raised relevant topics, with varying degrees of success. The first minister provided robust rebuttals.
It is simply that tragic death trumps all, downplaying the significance customarily attached to political argument.
Seen in isolation, however, the exchanges with the first minister were, temporarily, engrossing.
For the Conservatives, Ruth Davidson pursued the first minister rather effectively over education policy. In iterative fashion, she listed a series of initiatives which, she said, had faltered or failed to begin at all.
Ms Sturgeon battled back - but her replies tended to be generic rather than particular. However, she closed rather effectively by arguing that Conservative policy on tax would reduce the resources available to education and other services.
Throughout these exchanges, the Education Secretary John Swinney could be seen offering whispered advice to the FM. A further indication, perhaps, that the Tory leader was making headway.
By contrast, the mood on the SNP benches was notably different during the discourse with Labour's Richard Leonard. Also by contrast, it was Mr Leonard who resorted to generic comment while the FM provided what she argued were factual rebuttals.
He urged a radical transformation in industrial policy without specifying, on the day, what that might involve.
As he persisted, he was greeted with catcalls and jeering from the SNP benches who, it would appear, scented weakness and responded in the customary fashion.
Mr Leonard then listed groups of workers for whom Christmas would be grim, their employment jeopardised or removed. Her volume rising, the first minister responded with a list of companies saved from closure by governmental intervention.
The Labour leader noted that the Scottish government had failed to meet its target of matching the growth rate of comparably sized European nations. Ms Sturgeon noted, acerbically, that said nations were independent - and welcomed Mr Richard's conversion to her cause.
To repeat, sharp exchanges. Valid and important topics. But, on the day, by contrast, tepid and pale.