The papers: SNP attacks Kremlin propaganda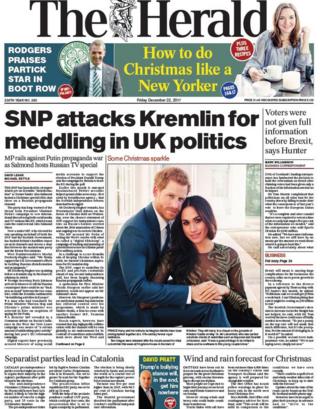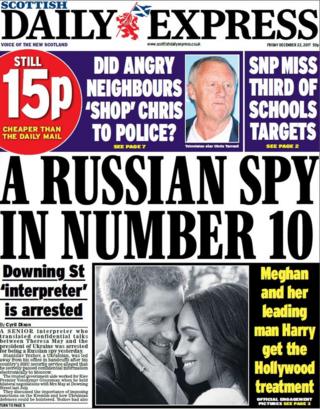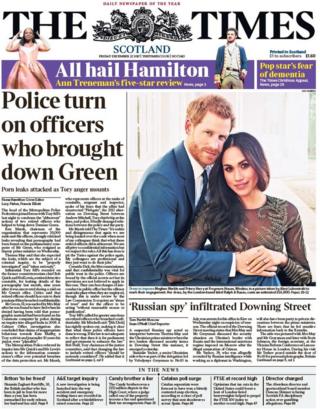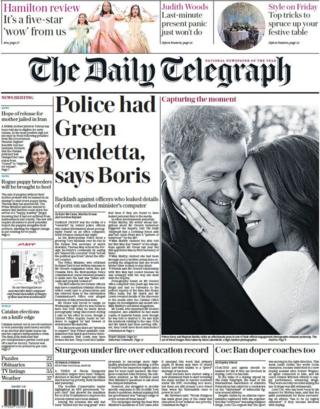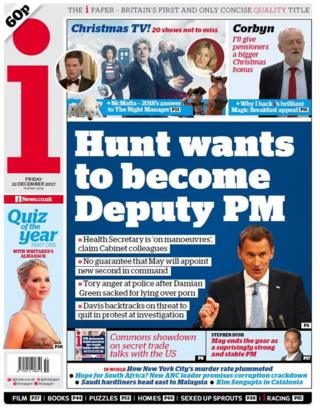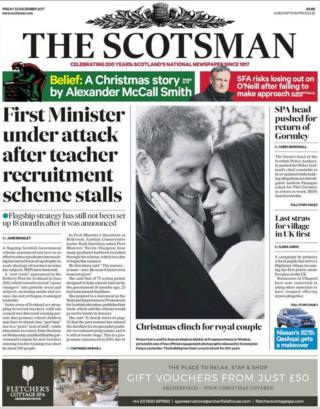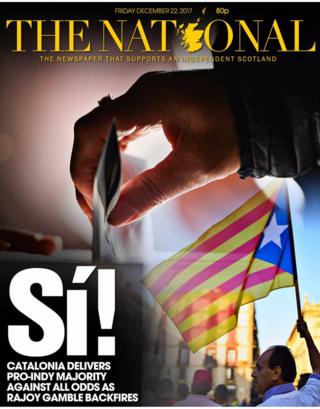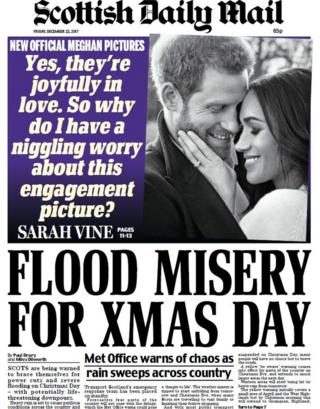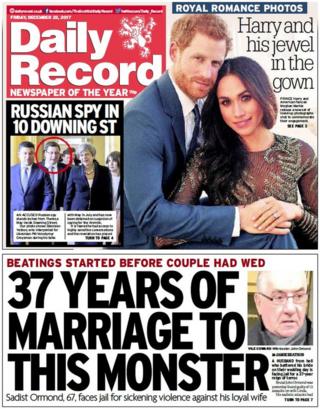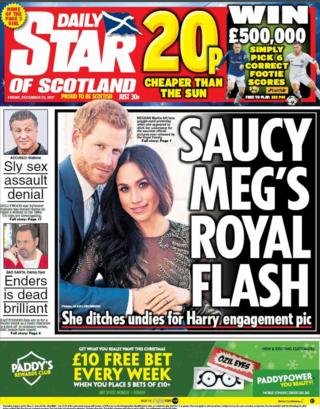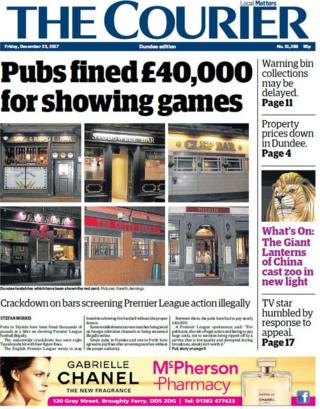 The SNP has launched its strongest attack yet on Kremlin "disinformation" just as the party's former leader Alex Salmond hosted a Christmas special of his chat show on a Russian "propaganda channel", writes The Herald. The paper quotes West Dunbartonshire MP Martin Docherty-Hughes saying the SNP "firmly support the UK government's efforts in tackling Russian disinformation and propaganda."
Meanwhile, the Scottish Daily Express leads with the arrest of a senior interpreter who translated confidential talks between Theresa May and the president of Ukraine on suspicion of being a Russian spy.
The Times also carries the story on its front page but leads with the news that the head of the Metropolitan Police Federation has joined forces with Tory MPs to condemn the "abhorrent" actions of two retired officers who helped to bring down Damian Green.
Damian Green was the victim of a "vendetta" by retired police officers who leaked information about pornography found on an office computer, the Foreign Secretary Boris Johnson is quoted in the Daily Telegraph as saying.
The i newspaper claims that Westminster Health Secretary Jeremy Hunt has emerged as frontrunner to become Theresa May's deputy after Mr Green was sacked.
In other news, a flagship Scottish government scheme announced last year in an effort to attract graduates into teaching has not yet been set up despite an acute shortage of teachers, reports The Scotsman.
Under the headline Si, The National leads with the news that regional elections in Catalonia have delivered a majority for pro independence parties.
Scots are being warned to brace themselves for power cuts and severe flooding on Christmas Day - with potentially "life-threatening downpours", according to the Scottish Daily Mail.
A husband "from hell" who set the tone for decades of married misery by battering his bride on their wedding day is facing years in jail, writes the Daily Record on the case of John Ormond who put his wife through "37 years of hell".
Meghan Markle has sparked a fashion frenzy after posing in her latest outfit in her official engagement shoot with Prince Harry, claims The Daily Star.
Seven pubs in Dundee and one in Perth have been hit with four-figure fines for showing Premier League football illegally, The Courier reports.