The papers: Attack on celebrity chef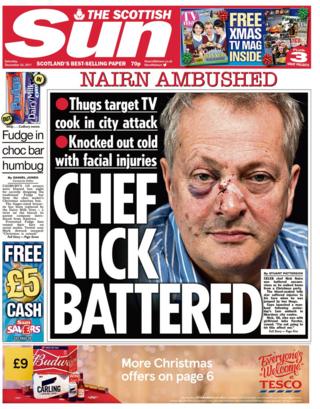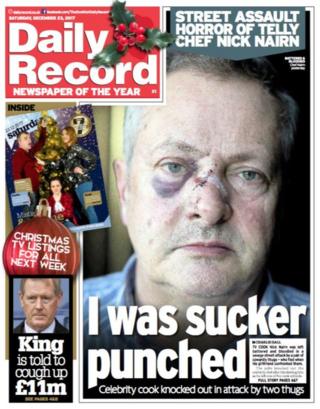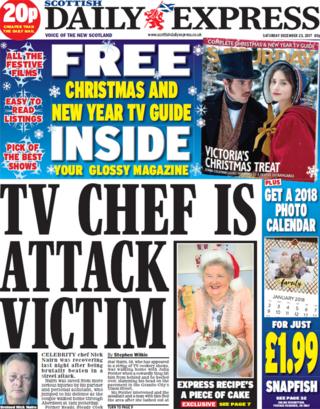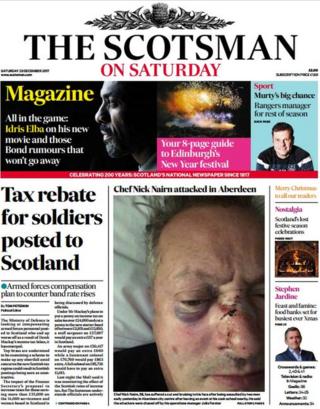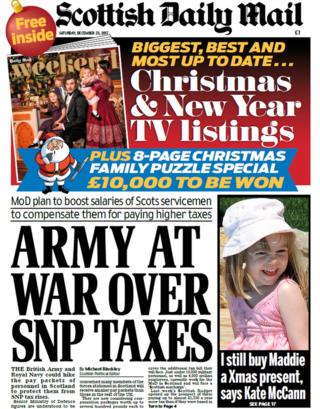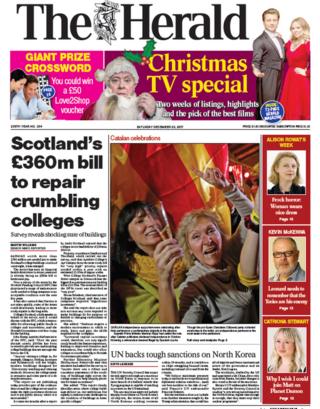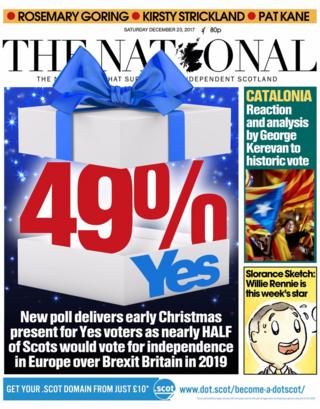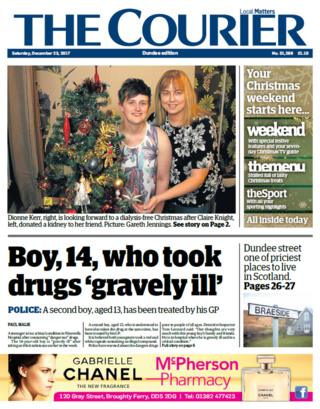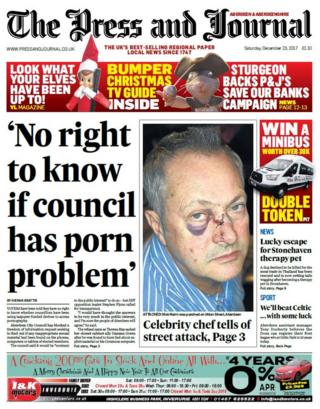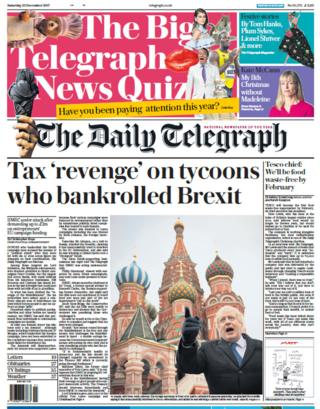 The bloodied face of TV chef Nick Nairn features on the front pages of a number of Scotland's papers.
He was knocked unconscious by his attackers as he walked home from a Christmas party in Aberdeen city centre, according to The Scottish Sun.
The "cowardly thugs" only fled when the chef's girlfriend confronted them, says the Daily Record.
In the Daily Express, Mr Nairn describes how Julia Foster hit the men with her handbag.
"I remember watching her and thinking, 'Christ, almighty'. You wouldn't cross her," he added.
Meanwhile The Scotsman reports that the Ministry of Defence is considering compensating armed forces personnel in Scotland who end up worse off as a result of the new Scottish tax regime.
The Scottish Daily Mail says the MoD is considering compensation packages worth up to several hundred pounds each to cover the additional tax bill they will face.
Repairs worth more than £360m are needed to make Scotland's college buildings wind and water-tight, according to the lead story in The Herald.
The National carries a report about a new poll by the Wings Over Scotland website, which found an increased support for Scottish independence.
The Courier reports that a 14-year-old boy is in a critical condition in hospital after taking a "dangerous" drug earlier this week.
Aberdeen City Council has blocked a freedom of information request asking whether councillors have been using "tax-payer funded devices" to access online pornography, according The Press and Journal.
Donors who backed the successful Brexit campaign have been hit with hefty tax bills, says the Daily Telegraph. They fear it is a "political attack" by HMRC, the paper reports.