The papers: Scottish tax hit for Trump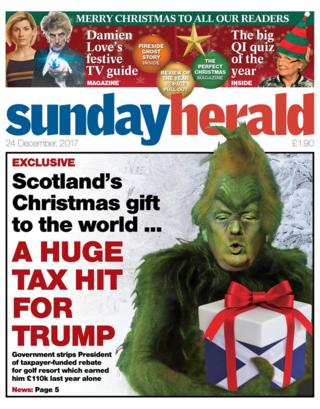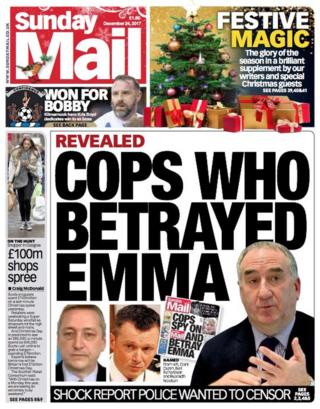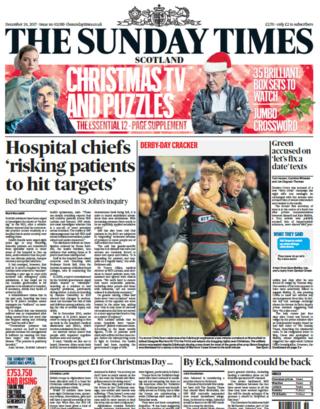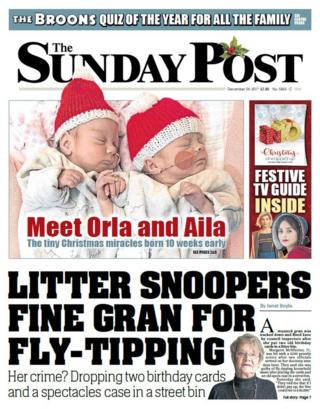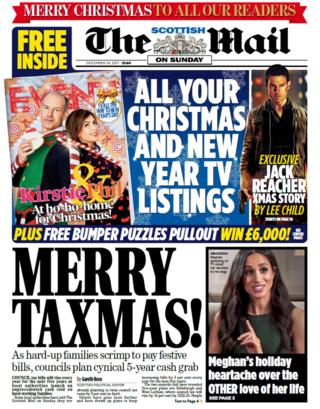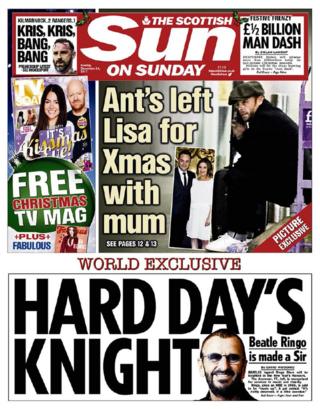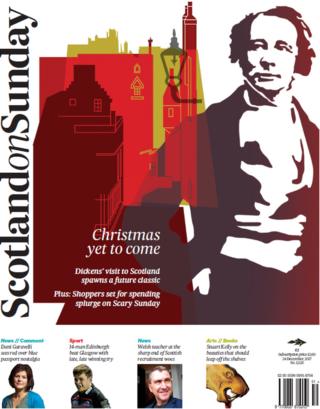 An image of Donald Trump mocked up as The Grinch features on the front page of the Sunday Herald, alongside claims that the Scottish government has stripped the US president's Ayrshire golf course of a lucrative tax break.
The paper reports that Trump Turnberry got more than £100,000 in business rates relief this year but the government has now put a stop to such rebates.
Meanwhile, the Sunday Mail reveals the names of the senior police officers who launched an "unlawful witch hunt" after the paper revealed concerns about the inquiry into the death of Emma Caldwell.
The Sunday Times reports that St John's Hospital in Livingston is routinely "boarding" patients in a bid to meet A&E waiting times targets. Scottish health boards were urged to stop the controversial practice eight years ago, amid evidence it can distress patients, hamper recovery and spread infection.
A woman was fined £200 for fly-tipping after she put two birthday cards and a spectacles case in a street bin, according to The Sunday Post.
The Scottish Mail on Sunday reports that council tax bills are likely to rise every year for the next five years. A number of councils told the paper they planned a 3% increase in April, while Edinburgh and West Lothian said the tax will rise by 3% every year until 2022/23.
Ringo Starr is to be knighted in the New Year's Honours list - 20 years after his Beatles colleague Sir Paul McCartney, says the Scottish Sun on Sunday.
And alongside illustrations of Charles Dickens, Scotland on Sunday carries an article about the author's trip to Scotland, which inspired one of his most famous works.