The papers: Shops prepare for Boxing Day sales bonanza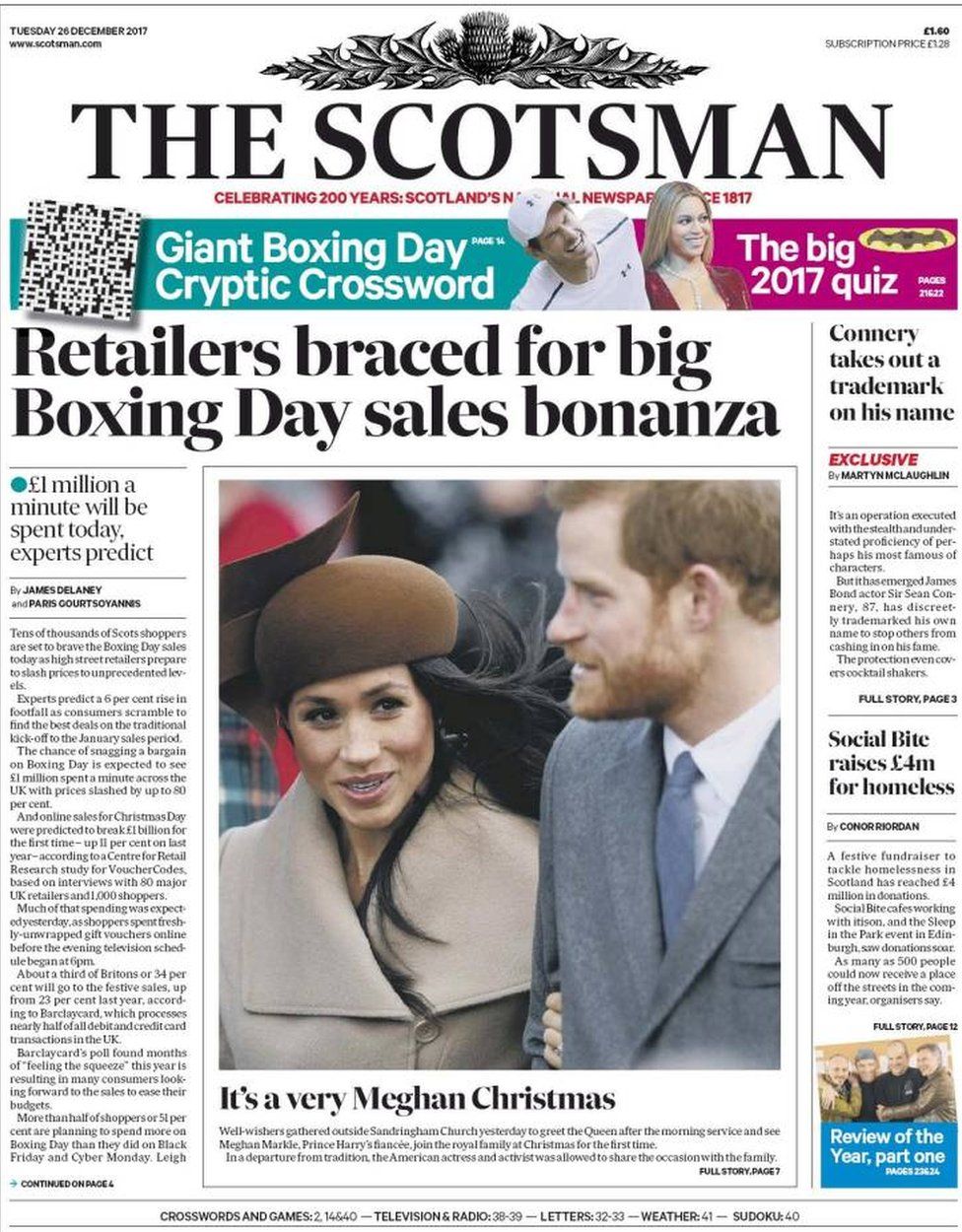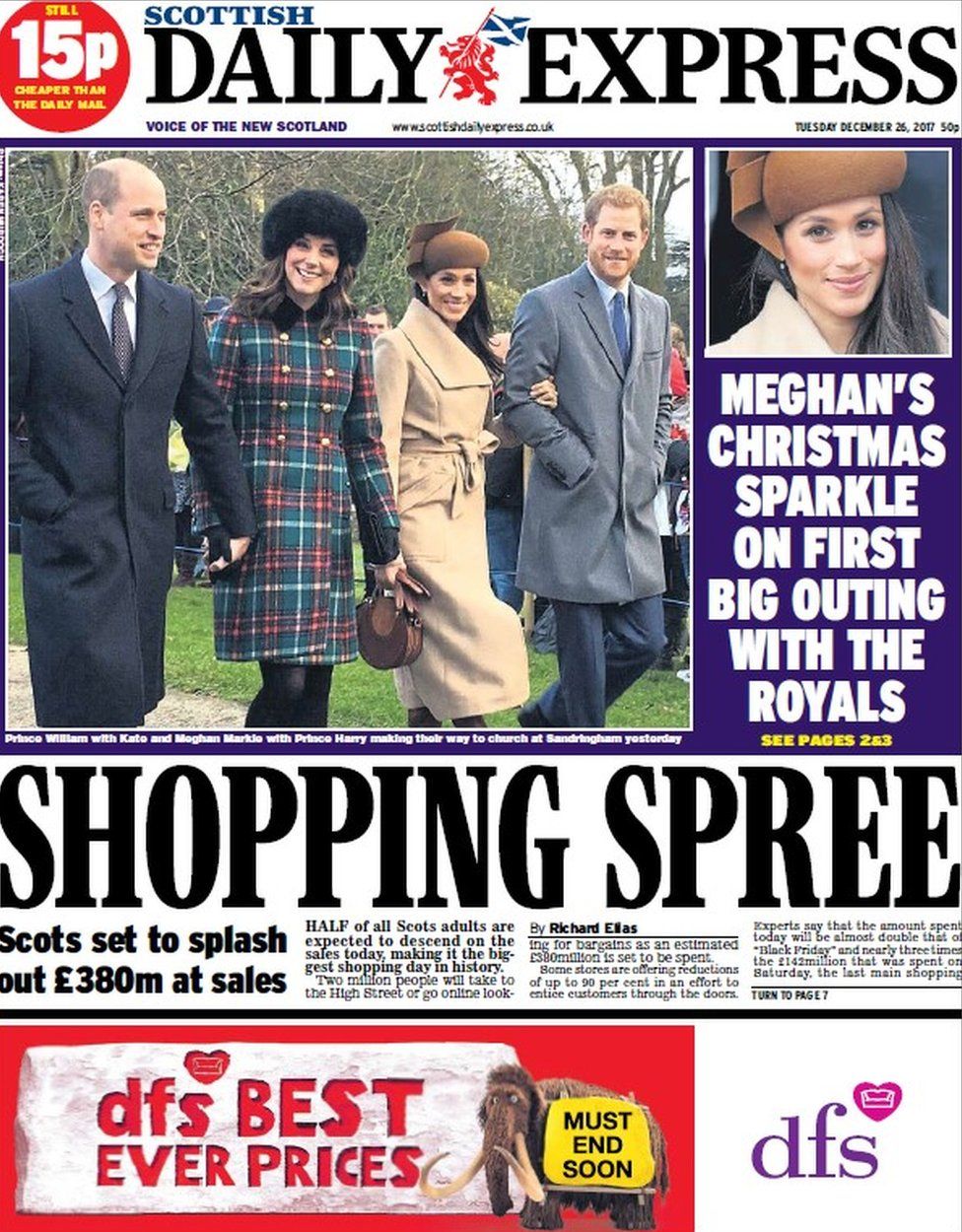 According to the Scottish edition of The Times, sickness is rising steeply among staff in the Scottish health service as it comes under increasing pressure, new surveys have revealed.
The Scottish edition of The Telegraph reports that Michael Gove has said that "much, much more" must be done to tackle food waste as it emerged producers are "incentivised" to send their surplus to green energy plants rather than to charities that feed the vulnerable.
Related Internet Links
The BBC is not responsible for the content of external sites.