The papers: Scotland's Union Flag 'snub'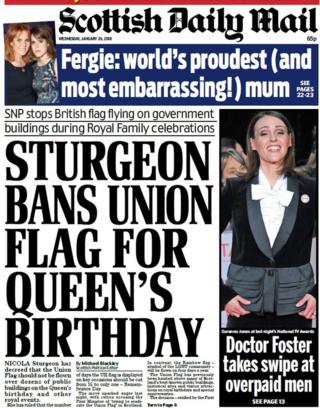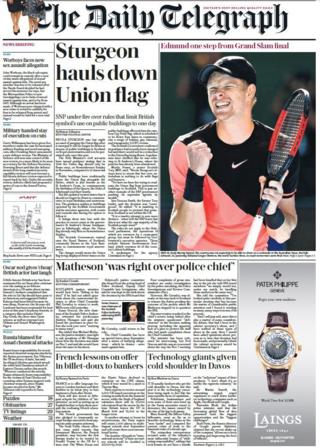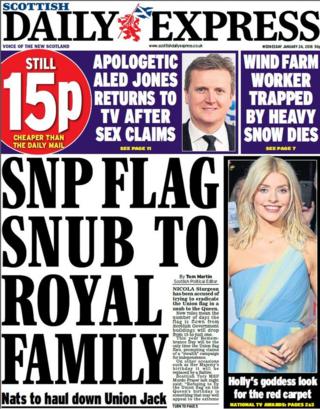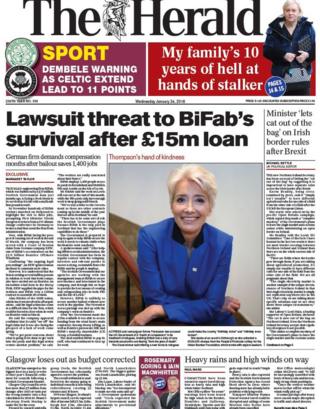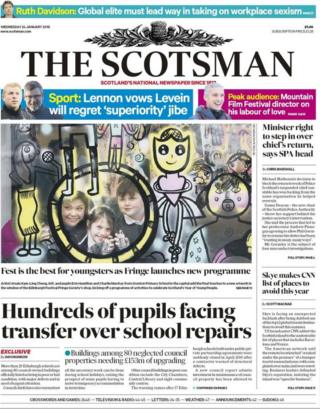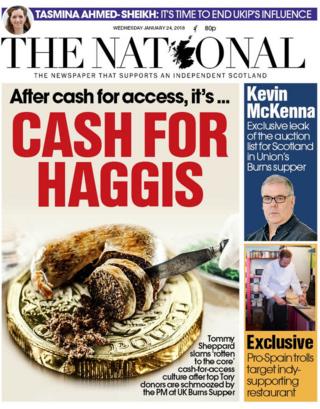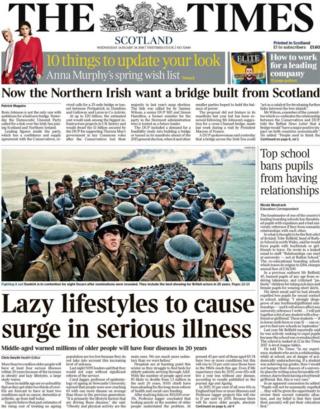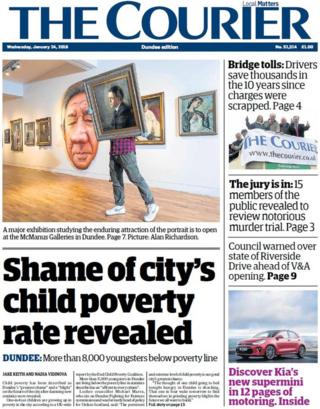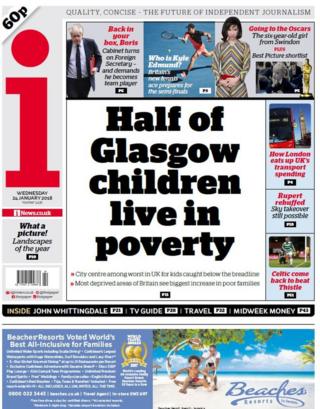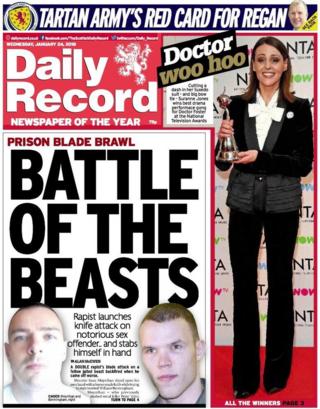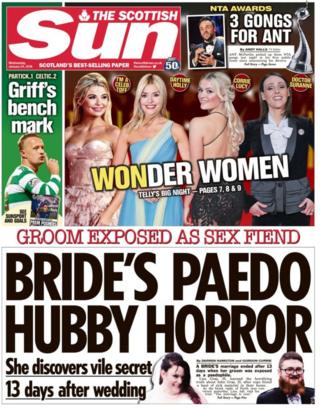 The Scottish Daily Mail accuses Nicola Sturgeon of "snubbing the Queen" in a move to "eradicate the Union Flag" in Scotland. The paper says the SNP government has ruled the banner should no longer be raised for the Queen's birthday at dozens of public buildings.
The British flag will fly from dozens of Scottish government buildings only on Remembrance Sunday and not, as has traditionally been the case, on royal birthdays and anniversaries, writes The Daily Telegraph, which says it means that the flag will fly on just one day a year.
The Scottish Daily Express reports that updated regulations issued this month remove the Union Flag on key dates stating "the Royal Banner and the Saltire may be flown" from St Andrew's House or wherever Ms Sturgeon may be.
The story was denied by Ms Sturgeon and former First Minister Alex Salmond, who said he had changed the policy in 2010 after consulting the Queen.
In other news, The Herald reports that troubled engineering firm BiFab, which was bailed out by a £15m Scottish government loan just months ago, is facing a fresh threat to its survival after being hit with a multi-million pound lawsuit.
More than 20 Edinburgh schools are among 80 council-owned buildings officially listed as being in poor or bad condition, with major defects and in need of urgent attention, writes The Scotsman.
Theresa May's big Burns Supper has been "rocked by allegations" of cash for access, with claims the Downing Street celebration was more "haggis, creeps and patsies" than haggis neeps and tatties, claims The National.
The Times proclaims that Boris Johnson is not the only one with ambitions for a bold new bridge after the Democratic Unionist Party called for a link over the Irish Sea joining Scotland and Northern Ireland.
Child poverty has been described as Dundee's "great shame" and a "blight on the future" of the city after new figures showed that one in four children are growing up poor, reports The Courier.
Meanwhile, the i newspaper says that half of Glasgow's children live in poverty, with the city centre among the worst in the UK for the number of youngsters caught on the breadline.
The Daily Record leads with a police investigation into claims that two men convicted of rape were involved in a fight with homemade knives at HMP Glenochil in Clackmannanshire, on Friday.
A bride's marriage ended after just 13 days when her new husband was exposed as a paedophile, according to the front page of The Scottish Sun.