The papers: Plea to raise lost boat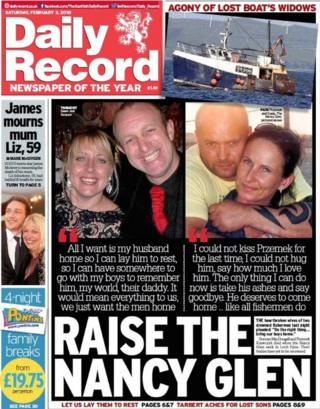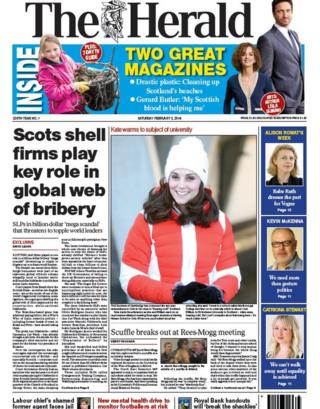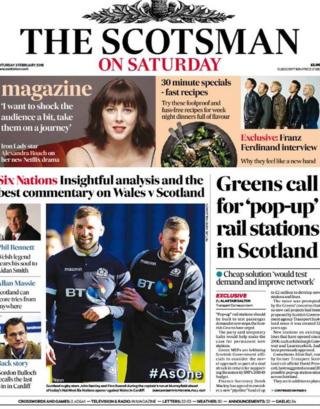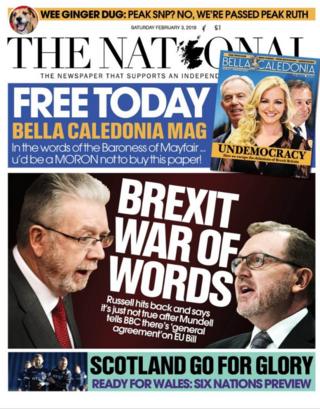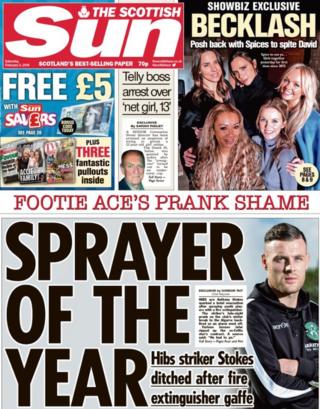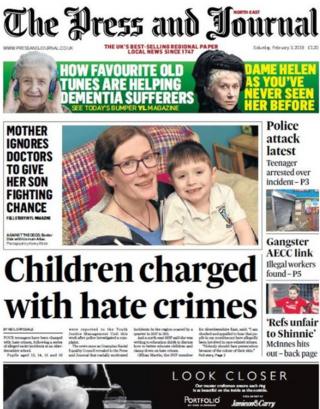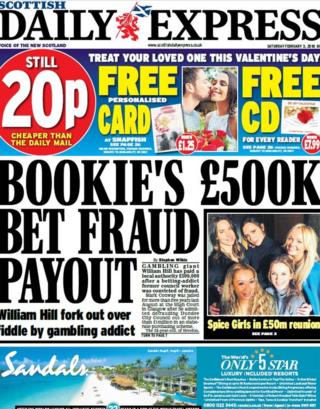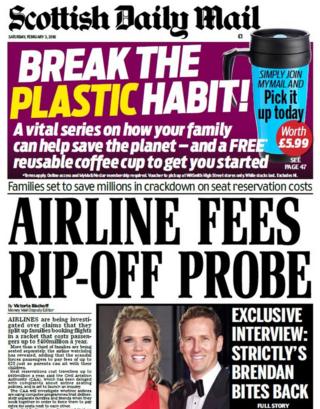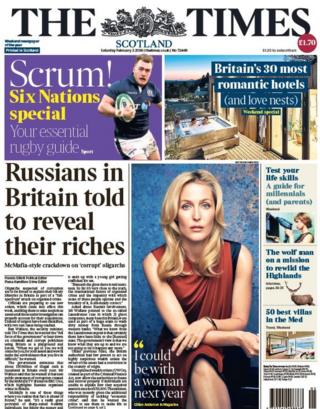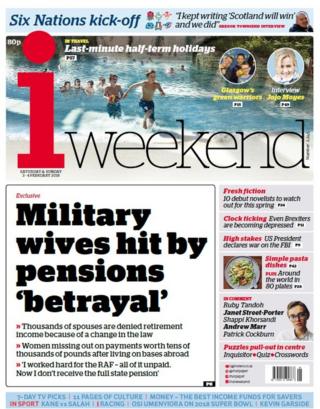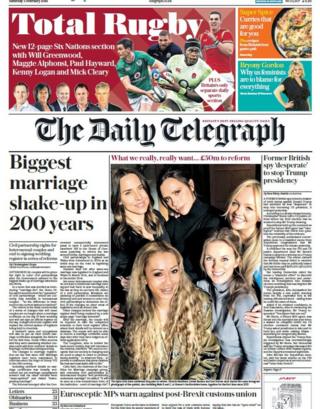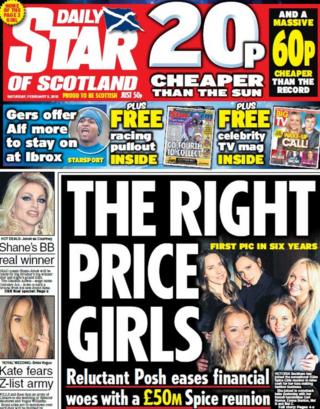 The Daily Record leads with a plea from the wives of two fishermen lost when their boat, the Nancy Glen, capsized in Loch Fyne last month. The paper says the women have asked for the vessel to be raised, urging "bring our boys home".
"Scots shell firms play key role in global web of bribery" is the headline on the Herald's front page. The paper has been investigating the role shell companies have in a billion-dollar bribery "mega scandal".
"Pop-up" rail stations should be built to test passenger demand at new stops, the Scottish Greens have urged, says the Scotsman. The party said temporary halts would help make the case for permanent new stations.
Brexit Secretary Michael Russell hit out at Scottish Secretary David Mundell after he told the BBC "general agreement" had been reached on amending the EU Withdrawal Bill, reports The National.
The Scottish Sun has a story about Celtic striker Anthony Stokes sparking a hotel evacuation due to a prank with a fire extinguisher.
The Courier reports that a law to end the immoral practices of private parking firms which have "plagued Perth" is set to be backed this year.
Four teenagers have been charged with a hate crime following alleged incidents at an Aberdeenshire school, says the Press and Journal.
The Scottish Daily Express leads with a story about a betting company having to pay a local authority £500,000 after a former council worker was convicted of fraud.
Airlines are being investigated over claims that they split up families booking flights in a "racket" that costs passengers up to £400m a year, says the Scottish Daily Mail.
Russians in Britain suspected of corruption are being told to reveal how they live in luxury, the Times reports.
The i says military spouses are missing out on pensions because of a change in law. It says women are being denied thousands after living on army bases abroad.
The Telegraph leads on what it calls the "biggest marriage shake-up in 200 years". It reports the Home Office will review the premise of civil partnerships and rules around them being exclusive to same sex couples.
The Daily Star of Scotland lead with news of the Spice Girls' reunion.