The papers: RBS in 'U-turn shambles'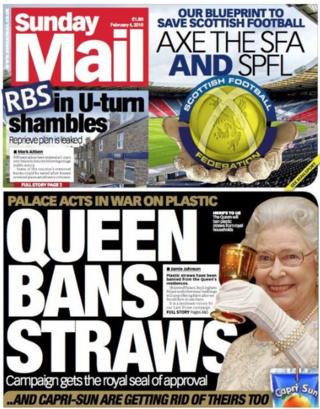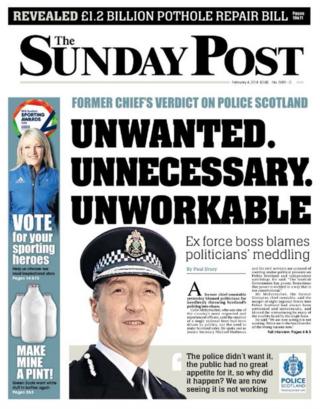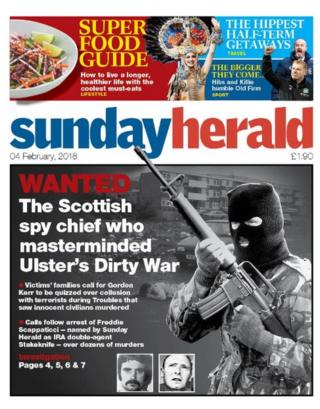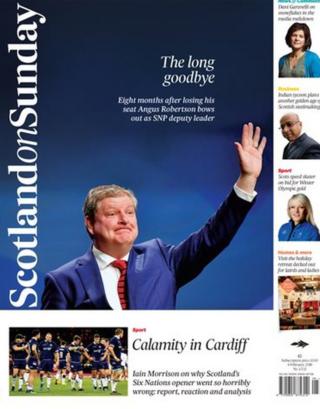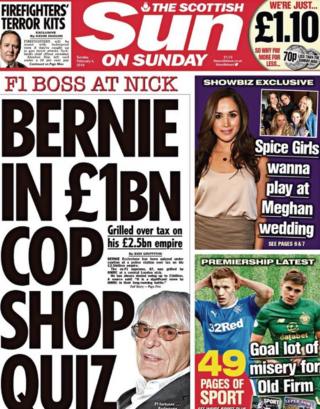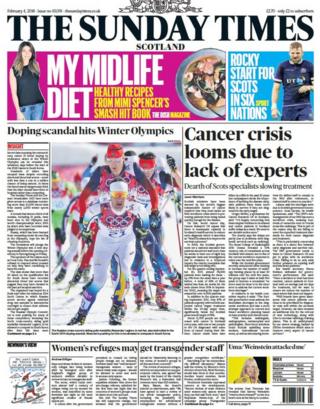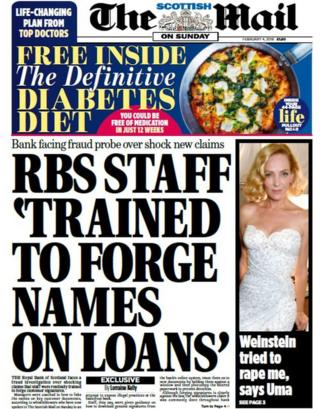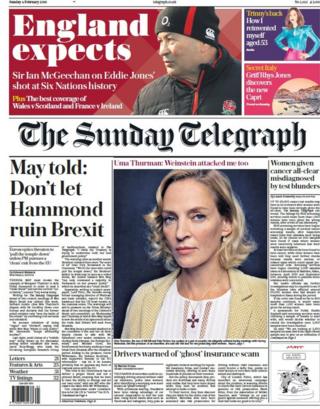 The Sunday Mail says RBS executives have ordered a U-turn over branch closures following "a huge public outcry". The paper says some of the remotest banks could now be saved.
A former chief constable features on the front page of the Sunday Post. Colin McKerracher has criticised politicians for throwing Scotland's policing into chaos.
"Wanted: The Scottish spy chief who masterminded Ulster's Dirty War" is the headline on the front page of the Sunday Herald. An investigation looks at a Scottish army officer who commanded a British military intelligence unit in Northern Ireland.
The Scotland on Sunday has a full page picture of the SNP's Angus Robertson who stood down on Saturday as the party's deputy leader. The paper says eight months after losing his seat he is "bowing out".
A story about ex-Formula One boss Bernie Ecclestone features on the front page of the Scottish Sun on Sunday.
The Times in Scotland leads with a health story. It says Scottish ministers have been warned by the world's biggest independent funder of cancer research that they must tackle an NHS workforce crisis which is preventing patients from being tested quickly enough for the disease.
A different RBS story features on the front page of the Scottish Mail on Sunday. It reports the bank is facing a fraud investigation over claims staff were routinely trained to forge signatures.
Theresa May must do like Margaret Thatcher and overrule civil servants and ministers for a "clean Brexit", a senior Tory has told the Sunday Telegraph.