The papers: MSP's online death threats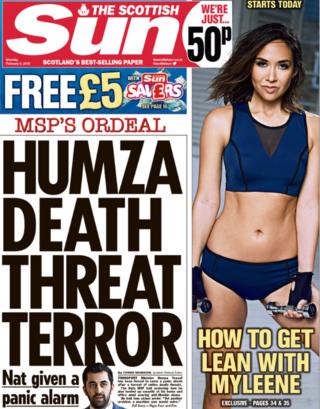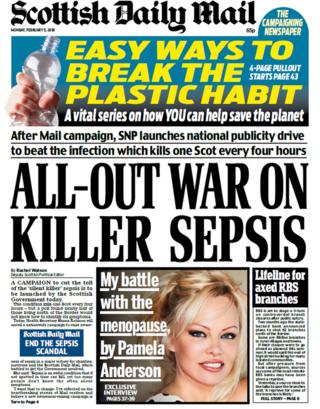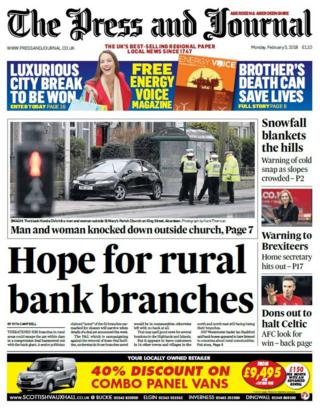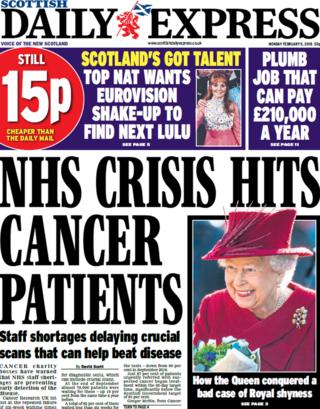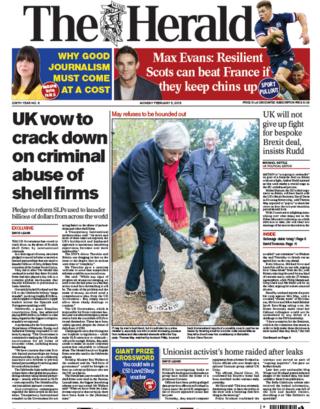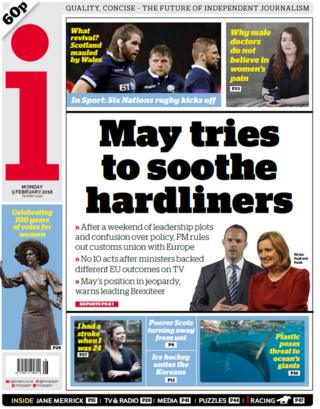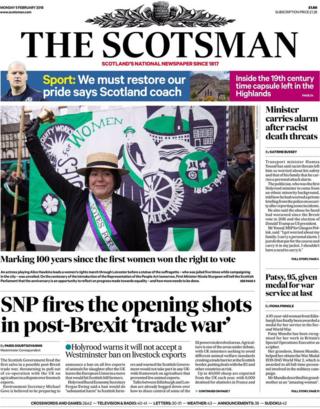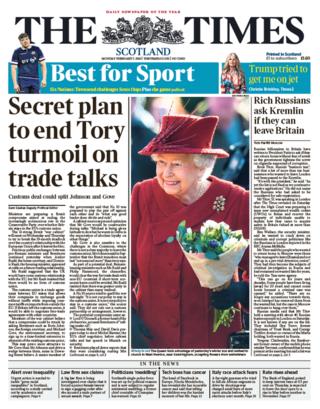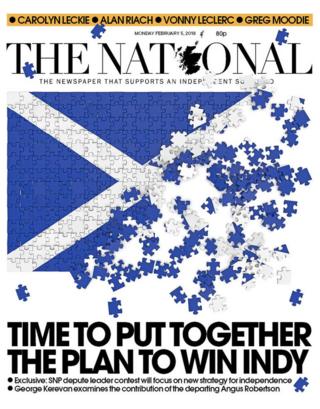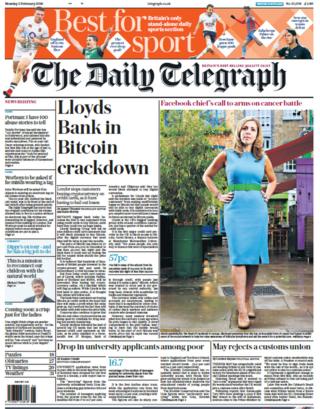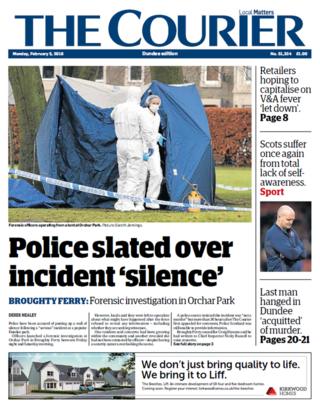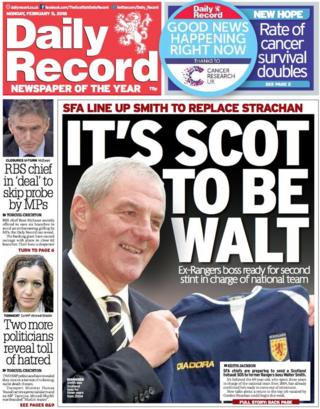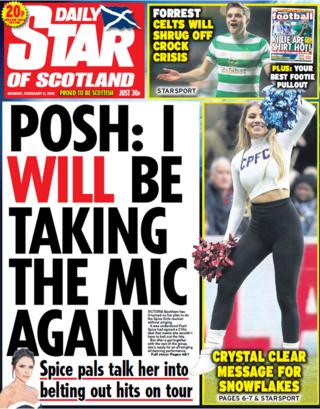 The online abuse received by Transport Minister Humza Yousaf is highlighted in the Scottish Sun, which reports that he now carries a panic alarm.
The Glasgow-born MSP said he is regularly the target of racist threats on social media and he worries about the safety of his family.
A Scottish government campaign to highlight the dangers of sepsis is the focus of the Scottish Daily Mail's front page.
It says the "silent killer" claims the lives of one Scot every four hours but nearly half of those living north of the border would not know how to identify its symptoms.
The Press and Journal reports that a senior SNP MSP has suggested that RBS may be prepared make a "partial U-turn" on its controversial plans to close a number of rural branches.
Cancer charities are warning that NHS staff shortages are preventing early detection of the disease, according to the Scottish Daily Express.
The Herald reports that the UK government has vowed to crack down on the abuse of Scottish shell firms by international criminals.
Theresa May has reassured hardline Brexiteers in her party that the UK will not join any kind of customs union with the EU, the i newspaper reports.
The same topic makes the front page of the Scotland edition of The Times, which reports that ministers are preparing a "Brexit compromise" aimed at ending the increasingly acrimonious row within the Conservative party.
Meanwhile, The Scotsman reports on the brewing row over suggestions that the UK government is planning to ban all live exports of animals for slaughter after the UK leaves the EU. Scotland's Rural Economy Secretary Fergus Ewing said the ban would do "substantial harm" to Scottish hill farmers.
The National reports that the contest to succeed Angus Roberston as SNP deputy leader will focus on winning the case for Scottish independence.
Customers of Lloyds Banking Group - which includes Bank of Scotland - have been banned from using their credit cards to buy virtual currency like Bitcoin, according to the Scottish edition of the Daily Telegraph.
Police Scotland is facing criticism on the front page of The Courier after it refused to reveal details of a "serious incident" at a park in Broughty Ferry at the weekend.
Walter Smith could replace Gordon Strachan as Scotland manager, according to the Daily Record, which reports that the SFA is preparing to send an "SOS" to the former Rangers boss.
And The Daily Star of Scotland reports that Victoria Beckham is ready for "all-singing, all-dancing" performances as part of the re-united Spice Girls.