The papers: Armed police 'tiger' swoop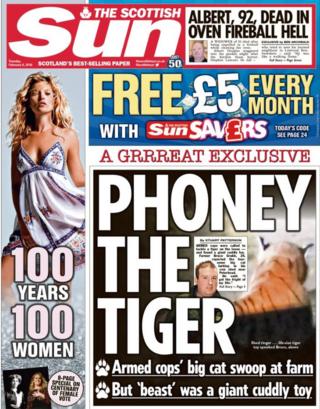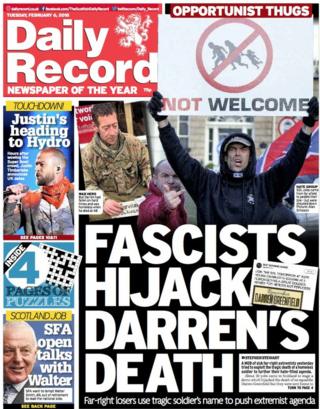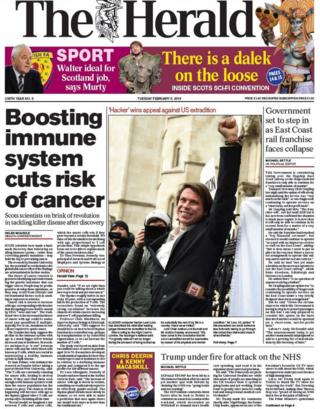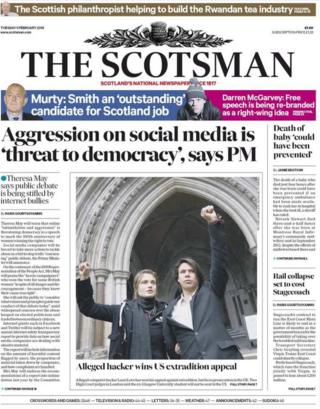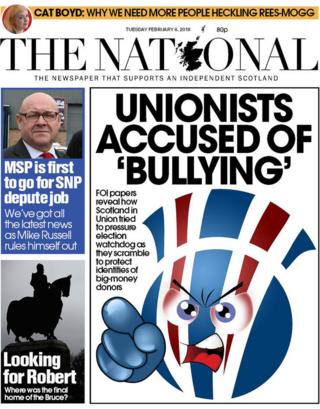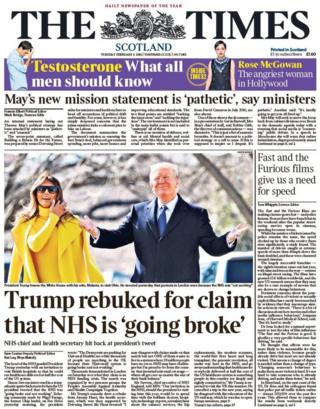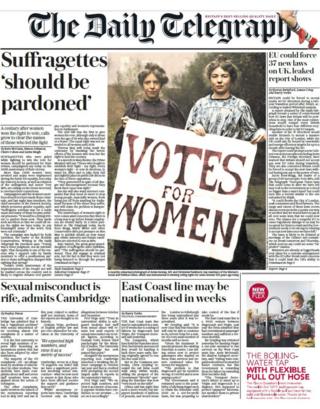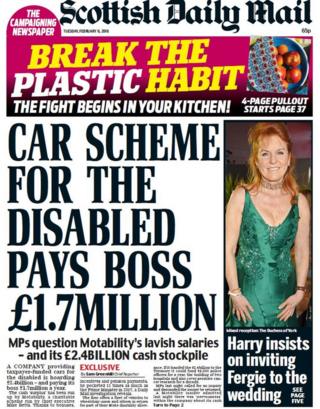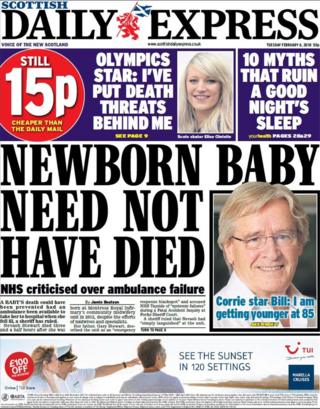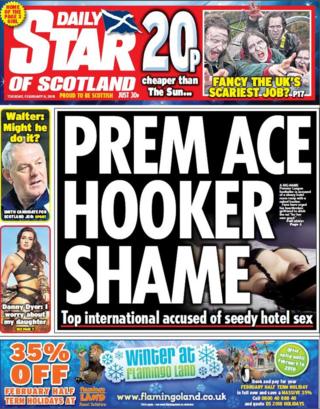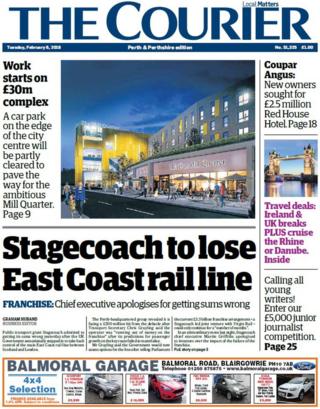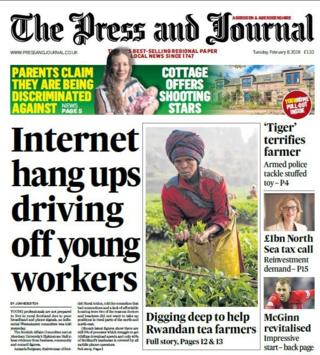 The Scottish Sun reveals how armed police were sent to Peterhead after a local farmer spotted a fully grown tiger sitting outside one of his animal barns. However, the giant cat was later found to be a huge cuddly toy.
There will be no room for wheelchairs in brand new Scottish homes, claims the i newspaper, which says many of the affordable properties currently being build will be unsuitable for many elderly and disabled people.
The Scottish Defence League staged a demo in Edinburgh in a bid to exploit the death of homeless former soldier Darren Greenfield, who died shortly before Christmas, reports the Daily Record.
Scots scientists have made a landmark discovery that bolstering an ailing immune system - rather than correcting genetic mutations - may hold the key to preventing cancer, says The Herald.
Under the headline Aggression On Social Media Is "Threat To Democracy", The Scotsman leads with the words of Theresa May, who is due to make a speech marking the 100th anniversary of ­women winning the right to vote.
The anti-independence group Scotland in Union has been accused of attempting to "bully" the Electoral Commission over a probe into its finances, as it desperately tries to keep the names of its big-money donors secret, according to The National.
The Times writes that the head of the NHS in England has "goaded" US President Donald Trump with an invitation to visit British hospitals so that he could see healthcare delivered at half the cost of the US system.
Suffragettes who were jailed while fighting to win the vote for women should be pardoned for their crimes, campaigners have told The Telegraph on the 100th anniversary of their victory.
A company providing taxpayer-funded cars for disabled people is "hoarding" £2.4bn - and paying its boss £1.7m a year, according to the Daily Mail.
The Scottish Daily Express leads with a sheriff's ruling that a baby's death could have been prevented if an ambulance was available to take her to hospital when she took ill.
The Daily Star devotes its front page to the news that the girlfriend of a premier league footballer has been urged to ditch him after he allegedly spent time in a hotel room with a prostitute.
Public transport giant Stagecoach has admitted getting its sums wrong after the UK government "sensationally" stepped in to take control of the main East Coast rail line between Scotland and London, says The Courier.
Young professionals are not prepared to live in rural Scotland, according to the Press and Journal, because of poor broadband and phone signals.