Scottish offenders complete six million unpaid hours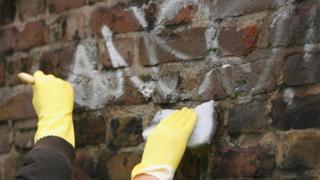 Almost six million hours of unpaid work have been carried out by offenders in the past six years, government figures have revealed.
In 2016 - 2017, more than three quarters of community payback orders included a requirement for unpaid work.
Community Payback Orders include snow clearing, graffiti removal and redecoration of community facilities.
Justice Secretary Michael Matheson said the policy had helped bring Scotland's reconviction rate to an 18-year low.
The Criminal Justice Social Work Statistics in Scotland report shows that older people were more likely to successfully complete their orders, with completion rates of 77% for those aged over 40 and 60% for under 18s.
Those in employment (81%) were also substantially more likely to complete than those unemployed (62%).
Introduced in 2011, Community Payback Orders were part of a drive to reduce the number of short prison sentences.