Scotland's papers: RBS 'olive branch'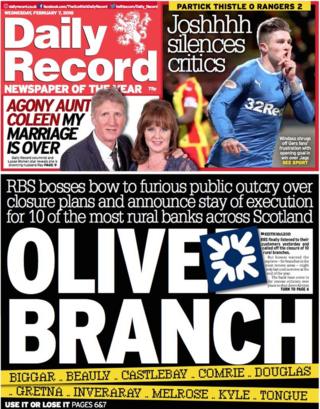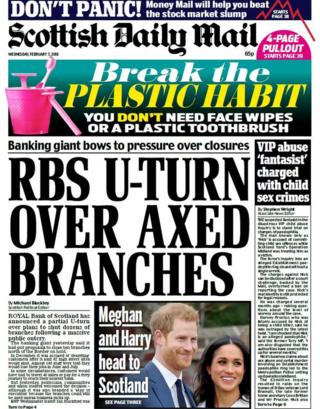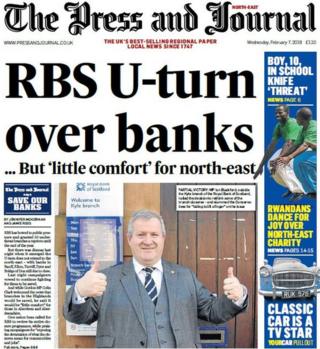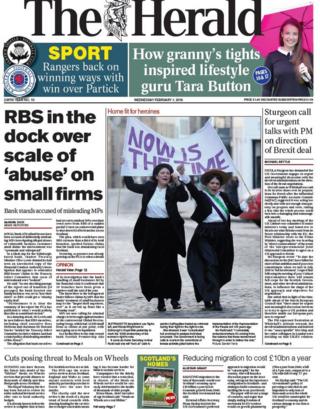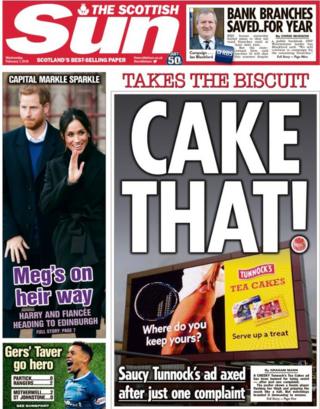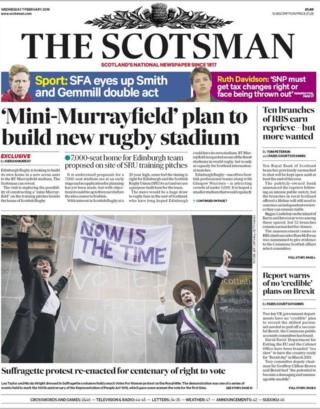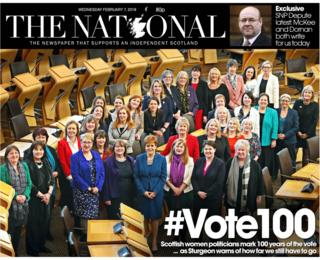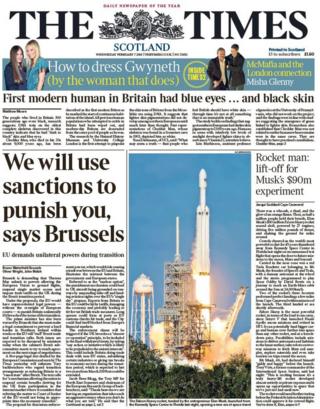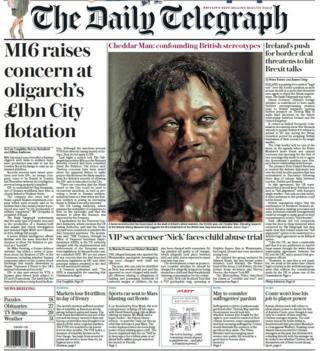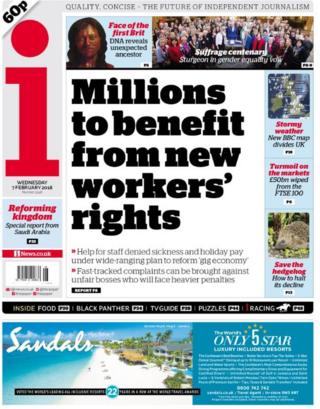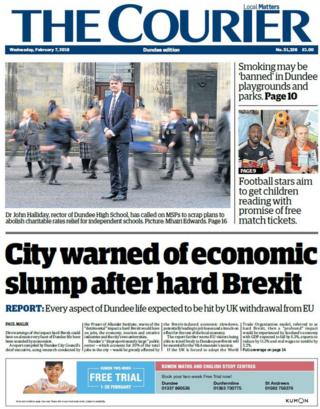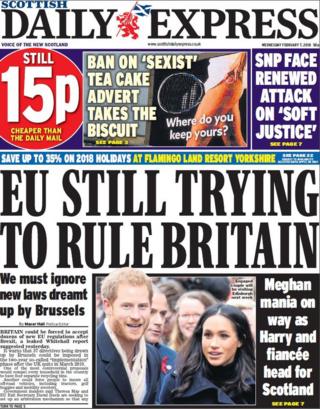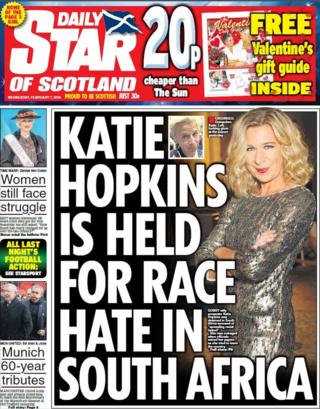 The Royal Bank of Scotland has "finally listened" to its customers and called off the closure of 10 rural branches after announcing in December that 62 of its banks would close, writes the Daily Record.
The Scottish Daily Mail said the decision was welcomed by politicians, communities and union leaders but cautioned that it could be merely a "stay of execution" after the bank warned the branches would only remain open if business picked up.
The Press and Journal, which had launched its Save Our Banks campaign, hails the decision to keep 10 branches open, but adds it is little comfort to those in the north-east of Scotland, where branch closures will go ahead as planned.
Meanwhile, Royal Bank of Scotland executives have been accused of misleading the Westminster Parliament over the lender's mistreatment of small businesses at the hands of its controversial restructuring unit, according to The Herald. The paper says the claims are contained in an unredacted copy of the Financial Conduct Authority's investigation into RBS that describes the bank's behaviour as "systemic and widespread".
In other news, The Scottish Sun headlines its top story Cake That and reports that a "cheeky" Tunnock's Tea Cake advert has been banned for being sexist - after just one complaint.
Edinburgh Rugby is looking to build its own home in a new arena next to the BT Murrayfield stadium, The Scotsman reveals.
The National devotes its front page to the photograph of Scotland's female MSPs, who stood together to mark 100 years since the first women won the right to vote.
Brussels is demanding that Theresa May submit to powers allowing the European Union to ground flights, suspend single market access and impose trade tariffs on the UK during the Brexit transition period, according to The Times.
Britain could be forced to accept nearly 40 new controversial laws imposed by the European Union during a Brexit transition period - and the nation would be powerless to stop it, writes the Daily Express.
MI6 has raised concerns after a Russian oligarch with links to military hardware production was able to use the London Stock Exchange to raise an estimated £1bn, according to claims in The Daily Telegraph.
Millions of workers are being promised new protections against unscrupulous employers who deny them sickness and holiday pay in a package of measures designed to modernise employment laws, says the i newspaper.
The Courier claims that dire warnings over the impact of a hard Brexit on almost every facet of Dundee life have been sounded by economists.
The Star reports that TV personality Katie Hopkins has been let go after being detained in a South African airport where authorities allegedly accused her of "spreading racial hatred".