The papers: Top cop bully probe dropped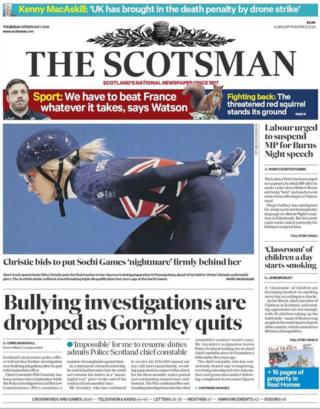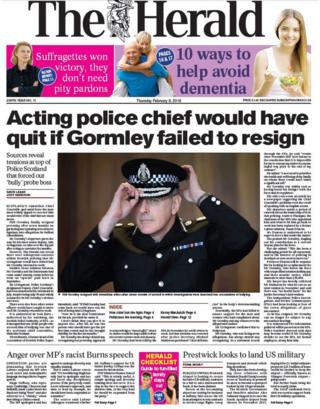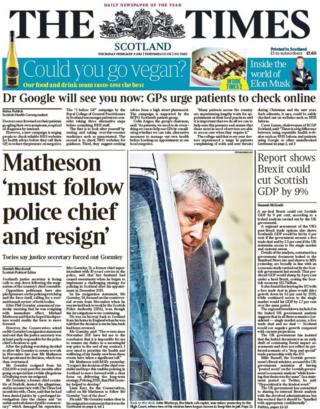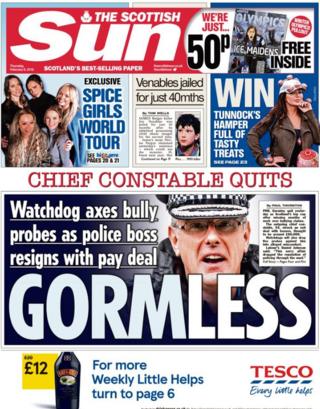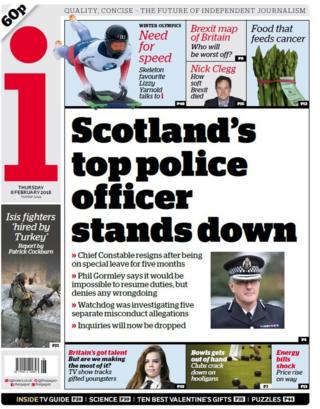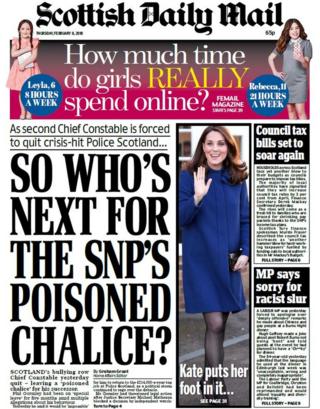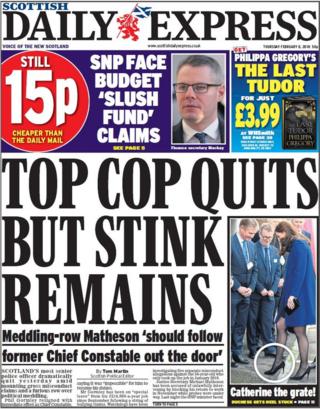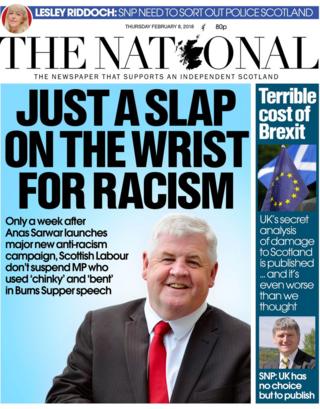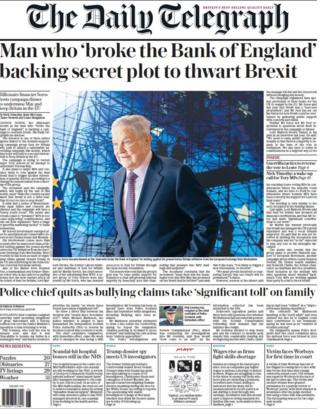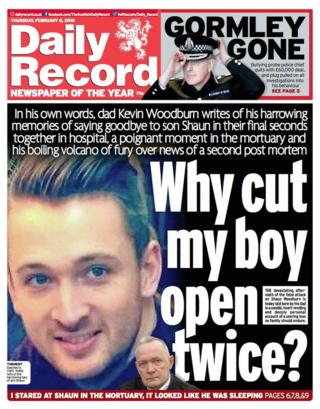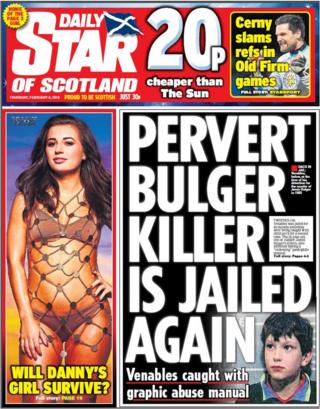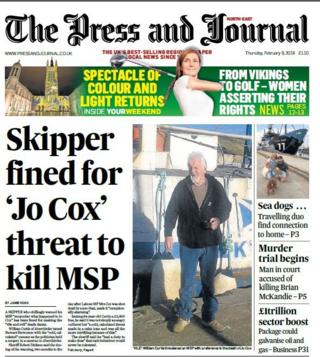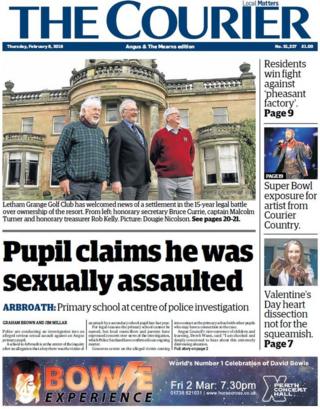 One story dominates Scotland's front pages, the resignation of Phil Gormley as chief constable of Police Scotland.
Scotland's most senior police officer will not face further investigation over bullying allegations after he quit with immediate effect, reports The Scotsman.
The Herald claims that the embattled chief constable stood down amid fears that the man most widely tipped to succeed him would quit if he failed to resign.
The Times adds that Scotland's Justice Secretary Michael Matheson is also facing calls to step down following the departure of Mr Gormley over the scandal at Police Scotland.
Mr Gormley will receive three months worth of his salary - around £53,000, says The Scottish Sun, and an unspecified amount of paid holiday time after leaving his £214,000 a year role.
The i newspaper quotes Mr Gormley as saying it would have been impossible for him to resume his duties given the controversy surrounding the investigation.
Under the headline So Who's Next For The SNP's Poisoned Chalice, the Scottish Daily Mail points out that Mr Gormley is the second chief constable to quit the force since its inception in 2013.
The Scottish Daily Express claims that "meddling" Justice Secretary Michael Matheson should also resign and follow Mr Gormley.
In other news, Scottish Labour politician, Hugh Gaffney, has been urged to step down as an MP after he admitted using offensive terms that mocked the LGBT and Chinese communities, says The National.
George Soros, the billionaire known as the man who "broke the Bank of England", is backing a campaign to overturn Brexit, The Daily Telegraph claims.
The Daily Record gives a harrowing account from the father of Shaun Woodburn - who was killed by a teenager on New Year's Day - of the brutal post-mortem process and his anger at being asked if a second post-mortem could be carried out on his dead son.
James Bulger killer Jon Venables,has pleaded guilty to possessing indecent images of children for a second time - resulting in a prison sentence of 40 months, reports the Daily Star.
The Press and Journal leads with the story of a north-east fisherman who has been fined after threatening to kill his MSP.
The Courier says police have launched an investigation following allegations that an Arbroath primary school pupil was raped.