The papers: Police station rifle drama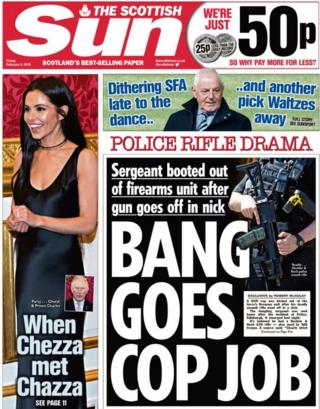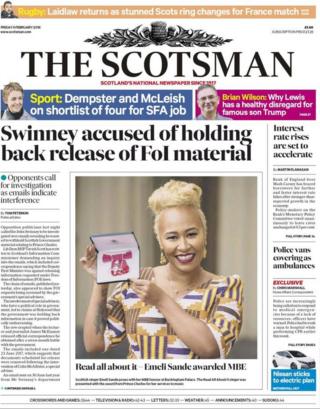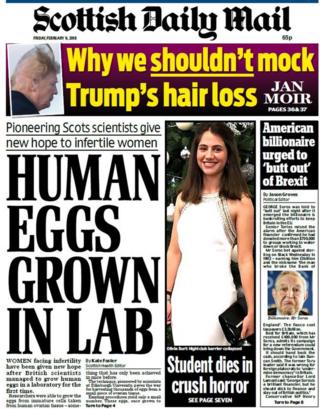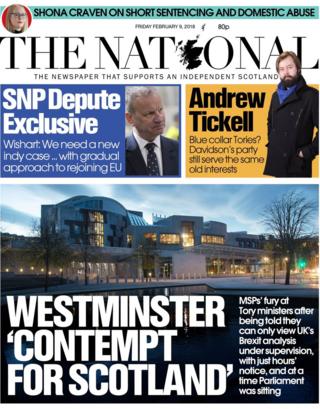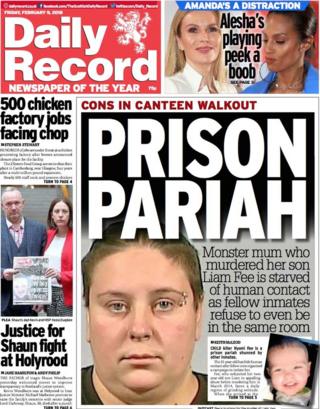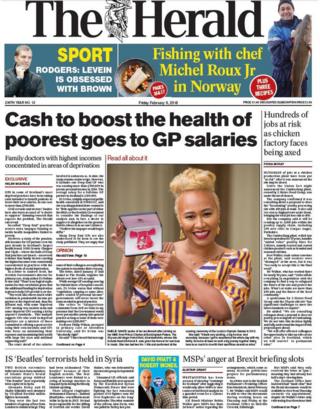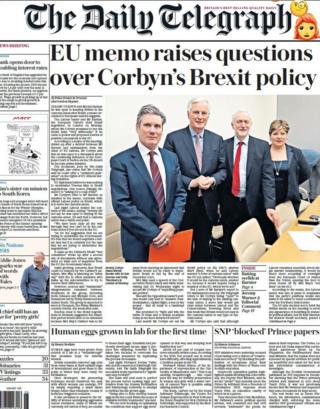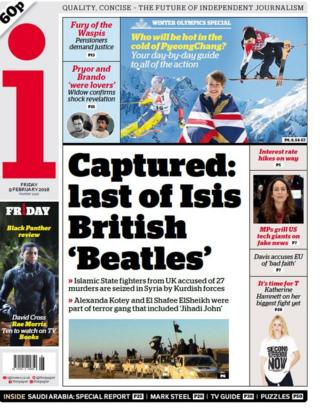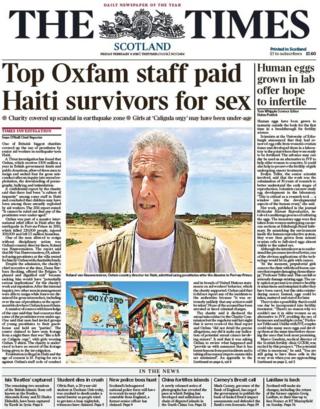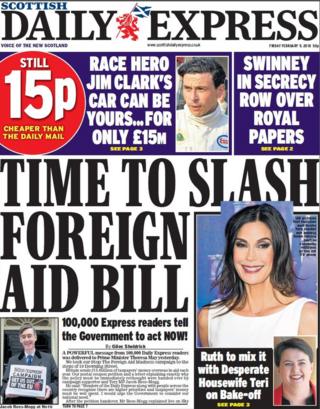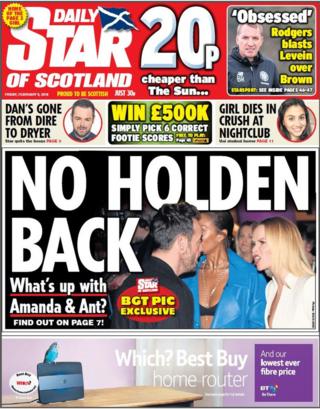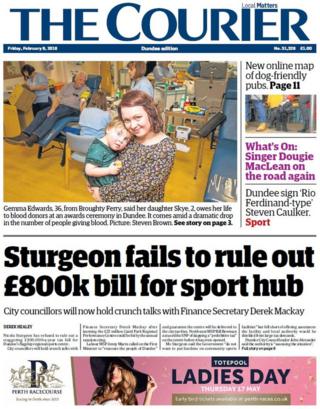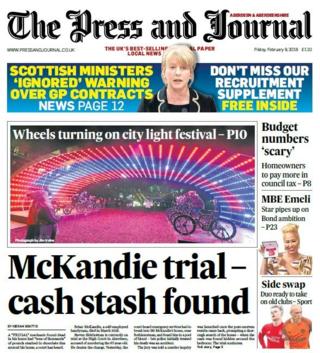 A firearms officer was "kicked out" of the Police Scotland gun unit after his assault rifle went off in an Edinburgh police station. The Scottish Sun exclusive says the "bungling sergeant" was sent home after the incident at Fettes last weekend.
Opposition politicians have called for John Swinney to be investigated over emails revealing that he wanted to withhold material requested from the Scottish government under freedom of information laws, says The Scotsman.
The Scottish Daily Mail devotes its front page to the news that women facing infertility have been given new hope after scientists at the University of Edinburgh managed to grow human eggs in a laboratory for the first time.
Tory ministers have been accused of treating Scotland with "contempt" after MSPs were given access to the UK government's Brexit assessments - but only if they "dropped everything they were doing, and rushed to the other side of town", writes The National.
The Daily Record claims that Nyomi Fee, convicted of subjecting her two-year-old son Liam to abuse before murdering him in 2014, is a "prison pariah" who is shunned by other inmates at HMP Greenock.
GPs in some of Scotland's most deprived practices have been taking cash intended to benefit patients in order to hike up their own salaries - in some cases to more than £300,000, according to claims in The Herald.
Jeremy Corbyn told Michel Barnier that he was open to keeping Britain in the customs union after Brexit, a memo circulated to European nations suggests, says The Daily Telegraph.
The i newspaper reports how two British men accused of being part of an Isis execution squad that beheaded aid workers David Haines and Alan Henning have been captured alive.
A Times investigation claims to have uncovered evidence that one of Britain's biggest charities covered up the use of prostitutes by senior aid workers in earthquake-torn Haiti.
Conservative MP Jacob Rees-Mogg has delivered a "powerful message" from 100,000 Daily Express readers to Prime Minister Theresa May, telling her that it is "time to slash the foreign aid budget", writes the paper.
The Daily Star leads with a picture of Amanda Holden and Ant McPartlin, who the tabloid claims were spotted "sharing a tense moment" backstage at Britain's Got Talent auditions in Manchester.
Nicola Sturgeon has refused to rule out a "staggering" £800,000 a year tax bill for Dundee's flagship regional sports centre, says The Courier.
A mechanic found dead in his home had "tens of thousands" of pounds hidden in biscuit tins in his cottage, writes The Press and Journal, as it reports on the Brian McKandie murder trial.