Scottish restaurants caught employing 'illegal workers'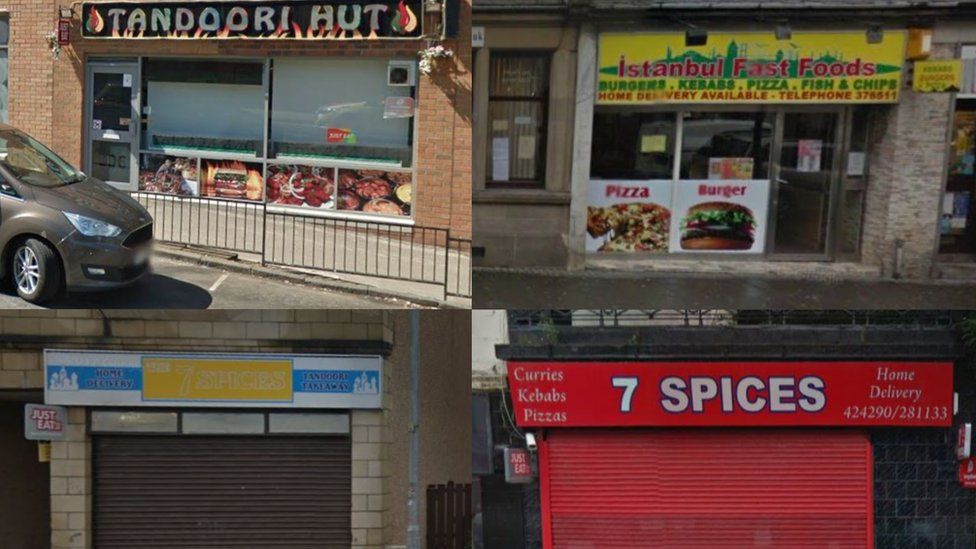 Four Scottish businesses have been caught employing alleged illegal immigrants.
Immigration enforcement officers conducted spot checks on restaurants and takeaways on Thursday and found eight workers not eligible to work.
The employers face fines totalling £160,000 if they cannot prove they carried out the right checks before employing them.
All eight men have been detained pending deportation from the UK.
In intelligence led operations, officers visited Tandoori Hut in Low Waters Road, Hamilton, Istanbul Fast Foods in Oliver Place, Hawick, Seven Spices in Cadzow Street, Hamilton and Seven Spices in London Street, Larkhall.
Each business was served a referral notice in relation to illegal workers.
The notices warn that a financial penalty of up to £20,000 per illegal worker found will be imposed unless the employers can demonstrate that appropriate right-to-work document checks were carried out, such as seeing a passport or Home Office document confirming permission to work.
If proof is not provided, this is a potential fine of up to £60,000 for Istanbul Fast Foods, £40,000 each for Tandoori Hut, and Seven Spices, Larkhall, and £20,000 for Seven Spices, Hamilton.
At Tandoori Hut, officers arrested two Indian men - a 26-year-old who they said had overstayed his student visa and a 30-year-old who had illegally entered the UK.
At Istanbul Fast Foods three Indian men were alleged to be working illegally and arrested.
A 25-year-old and a 32-year-old who had overstayed their student visas and a 32-year-old man was in the UK illegally.
At Seven Spices, Larkhall, a 38-year-old Indian man who had overstayed his student visa and a 42-year-old Pakistani man who had overstayed his visit visa were arrested.
At Seven Spices in Hamilton, a 30-year-old Pakistani man who had overstayed his student visa was arrested.
Ian Tyldesley, from Immigration Enforcement in Scotland, said: "We are happy to work with businesses to explain the simple pre-employment checks needed to establish a person's right to work in the UK, but to those who choose to ignore the rules the message is clear - we will find you and you will face a heavy financial penalty.
"Illegal working is not victimless;.
"It undercuts honest employers, cheats legitimate job seekers out of employment opportunities and defrauds the public purse.
"I urge anyone with specific and detailed information about suspected immigration abuse to get in touch."
All the men are now in immigration detention pending their removal from the UK.
Related Internet Links
The BBC is not responsible for the content of external sites.