The papers: Questions over death probe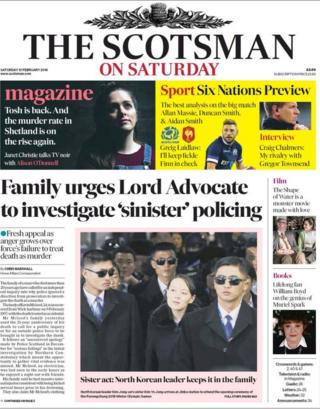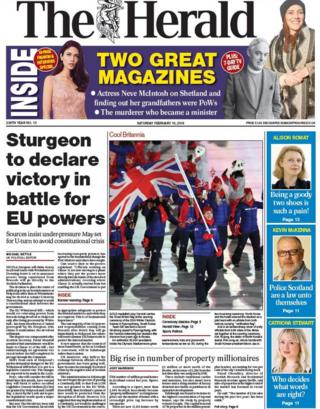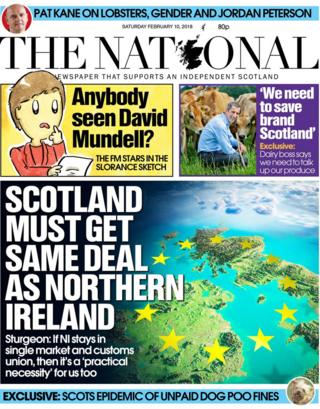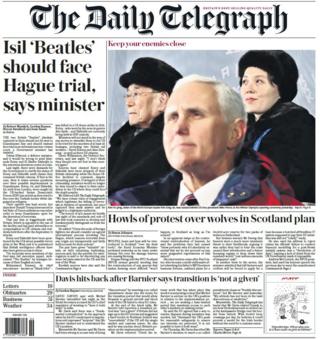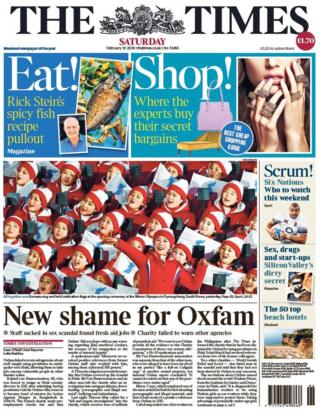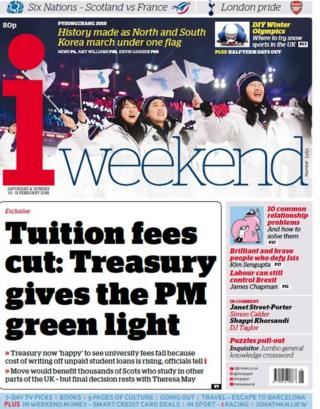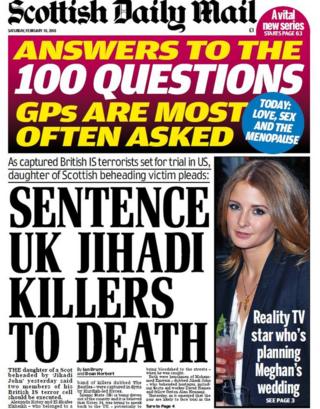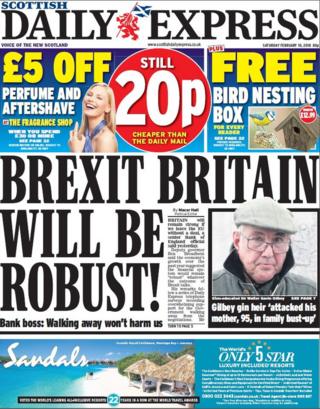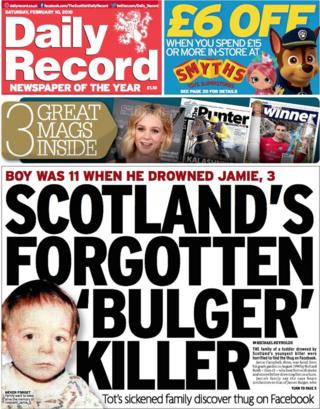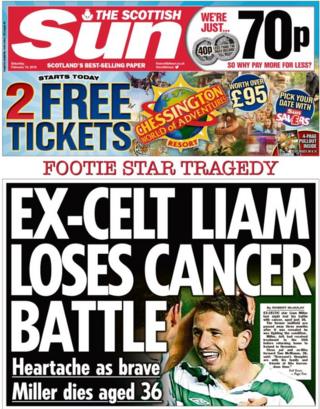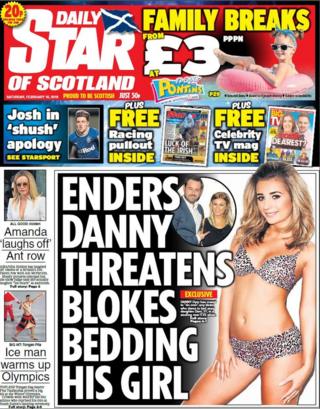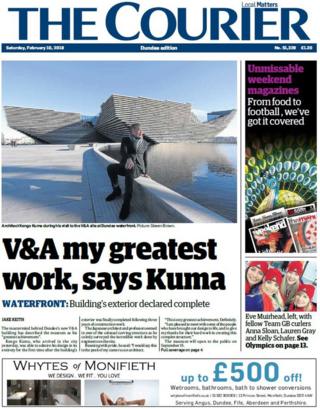 The family of a man who died more than 20 years ago have called for an independent inquiry into why police "ignored" a direction from prosecutors to investigate the death as a murder, writes The Scotsman, on the case of Kevin Mcleod, who was found dead in Wick harbour in 1997.
Nicola Sturgeon will claim victory in a Brexit tussle with Westminster as Downing Street is set to announce powers being repatriated from Brussels will go directly to the Scottish Parliament, according to The Herald.
Also on Brexit, The National quotes Ms Sturgeon as asserting that if Northern Ireland stays in the single market and customs union after Brexit, then it would be "a practical necessity" that Scotland did too.
The Daily Telegraph writes that Scotland's Rural Economy Minister Fergus Ewing has said wolves, bears and lynx will be reintroduced to Scotland "over my dead body". He made the comments as he attended the annual general meeting of the National Union of Farmers.
The Times continues its coverage of the scandal engulfing Oxfam and reports that the charity failed to warn other aid agencies about the staff caught using prostitutes in earthquake-torn Haiti.
The UK Treasury has cleared the way for Theresa May to slash tuition fees in England by as much as a third as part of Downing Street's push to broaden the Conservatives' appeal among voters, the i newspaper says.
The daughter of a Scottish aid worker, murdered after being held captive by the extremist group dubbed "The Beatles", has spoken of her relief that two of its members have been captured, reports the Scottish Daily Mail.
Britain will remain strong if we leave the EU without a deal, according to a "senior Bank of England official" quoted in the Daily Express.
The Daily Record says that the family of a toddler who was drowned by Scotland's youngest killer aged 11, have been left horrified to discover that he is on Facebook.
The Scottish Sun devotes its front page to the news that ex-Celtic midfielder Liam Miller has died from cancer aged just 36.
Actor Danny Dyer has apparently pledged to "do over" anyone who attempts to take advantage of his daughter, who is currently appearing on a new ITV2 show, claims the Daily Star.
The Japanese design "mastermind" responsible for the new £80m V&A museum in Dundee has declared that the building is his "greatest achievement", writes The Courier.