The papers: Time for school phone ban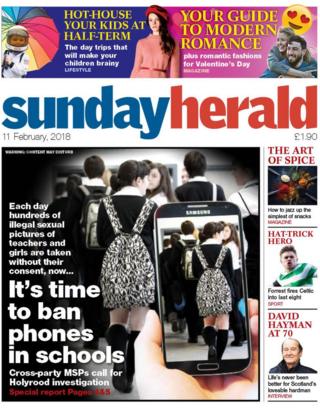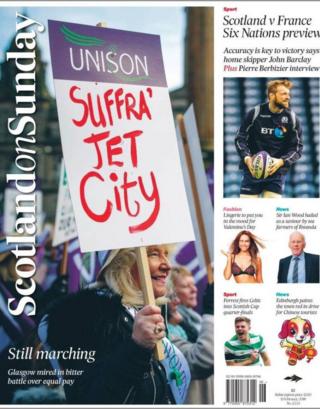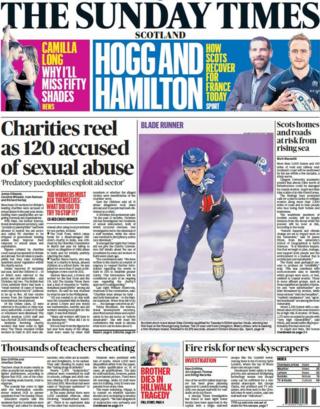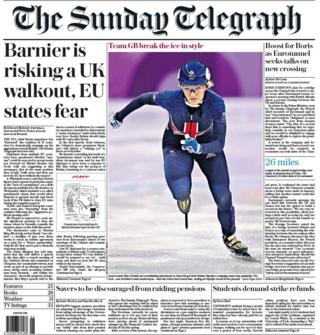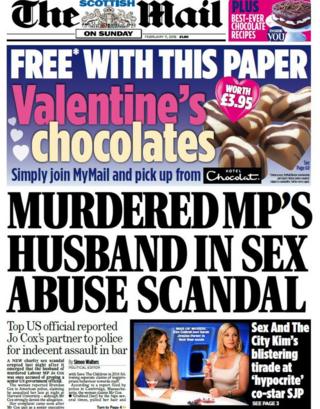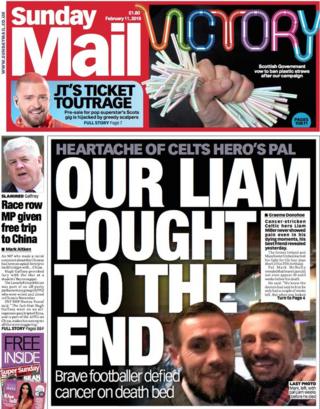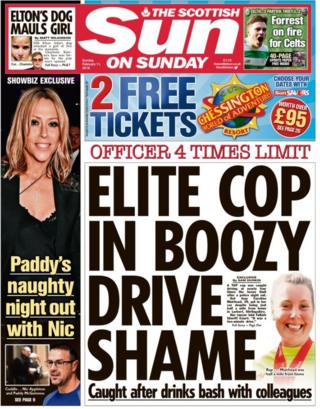 Senior MSPs want the Scottish Parliament to investigate banning the use of mobile phones in schools as the only way to tackle the "epidemic" of boys taking sexual pictures of women teachers and schoolgirls without their knowledge or consent, says the Herald on Sunday.
The Scotland on Sunday devotes its front page to the demonstration in Glasgow on Saturday by hundreds of women protesting at the city council's failure to pay them equally to their male colleagues. The paper features an image of a woman holding up a placard which reads Suffra' Jet City.
More than 120 workers for Britain's leading charities were accused of sexual abuse in the past year alone, fuelling fears that paedophiles are targeting overseas aid organisations, according to the latest feature on the issue published by The Scottish Sunday Times.
The EU's chief Brexit negotiator has "fractured" the coalition of 27 countries by dramatically stepping up his "aggression" towards Britain, writes the Sunday Telegraph.
The Scottish Mail on Sunday leads with a claim that Brendan Cox - the husband of murdered MP Jo Cox - was accused of groping by a senior US official in 2015, shortly after he left his job with Save the Children. Lawyers for Brendan Cox strongly deny the allegations, calling them "spurious".
Cancer-stricken Celtic hero Liam Miller never showed pain even in his dying moments, his best friend has revealed to the Sunday Mail, after the former Ireland and Manchester United star lost his fight for life four days short of his 37th birthday.
The Scottish Sun on Sunday leads with the case of a police officer who was caught driving at nearly four times the drink drive limit after a police night out.