Woman brings civil case against man cleared of raping her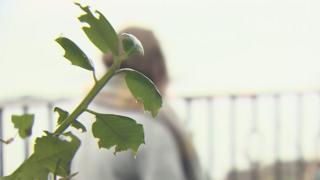 A former St Andrews University student is suing a man who was cleared of raping her following a High Court trial two years ago.
The landmark case is thought to be the first time in almost a century a woman has mounted a civil action in Scotland after an unsuccessful rape prosecution.
Last year, another woman Denise Clair won a civil case against footballers David Goodwillie and David Robertson.
But she took the action after the Crown had decided against prosecuting them.
In the latest case, the woman, known as Miss M, has brought a civil case against Stephen Coxen for personal injury.
Mr Coxen had been charged with raping the student at her flat while she was drunk during freshers' week in 2013.
In November 2015, a jury found the case against him not proven, a verdict which has the same effect in law as not guilty.
Miss M has now mounted an action through the civil courts, seeking just under £100,000 in damages and financial losses.
She has been granted funding to cover her costs by the Scottish Legal Aid Board and the case will begin in March. She says she has been supported throughout the case by the University of St Andrews.
In the previous case, Ms Clair, who had waived her anonymity, took her action against Goodwillie and Robertson after the Crown Office chose not to prosecute the footballers.
The judge in the civil court found the rapes had happened and awarded Ms Clair £100,000 damages from the men.
Miss M told BBC Scotland she had decided to mount her civil case in 2016, before Ms Clair's case became public knowledge.
She said: "After the criminal case I sought legal advice and that's when I realised that taking a rape case to a civil court was possible."
Miss M said she had received funding from the Scottish Legal Aid Board and also from the Scottish Women's Rights Centre and Rape Crisis Scotland.
"I feel that the criminal case did fail me and I hope that through this a spotlight will be shone on the process," she said.
"Hopefully the civil route will get some justice for me and my family."
She said she was not bringing the case to make money.
"It is highly unlikely I will see any of the money," she said, as the legal aid board will take back its costs.
"For me it has never been about the money. It is the only route I have left."
"It is an extremely difficult process to go through.
"I did think after the criminal trial that I wouldn't be able to continue and carry on into another avenue of legal proceedings but I wasn't ready to give up.
"I don't want to look back in 20 years and realise I could have gone down a different route.
"I want to do all I can do at the moment."
Mr Coxen's lawyers, Thorley Stephenson in Edinburgh, confirmed he would be defending the action but declined to comment further.
The burden of proof required in civil cases is lower than criminal cases.
In a civil action, the case must be proved "on the balance of probabilities" whereas in criminal cases it must be "beyond reasonable doubt".
The chief executive of Rape Crisis Scotland, Sandy Brindley, said that since last year's Denise Clair case a number of women had spoken to her about the possibility of a civil action.
She said: "People are saying to us they are desperate for some sort of validation or justice after rape. The civil route is not easy but it does give some possibility of justice."
Ms Brindley added: "I think there are a lot of barriers to a civil rape cases, not least how to fund it.
"It is also not people's first choice. What they want is justice through the criminal justice system.
"If you listen to the words of Denise Clair, she was always really clear this was not the justice she was looking for.
"We really need to concentrate on the criminal justice system and why it feels like it has let down so many rape complainers."