The Papers: A Royal touch of tartan from Meghan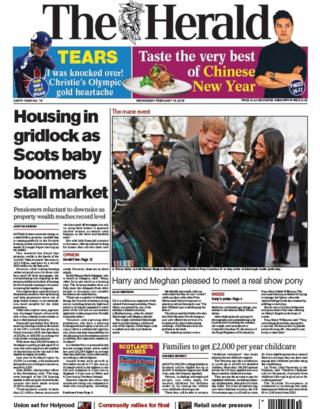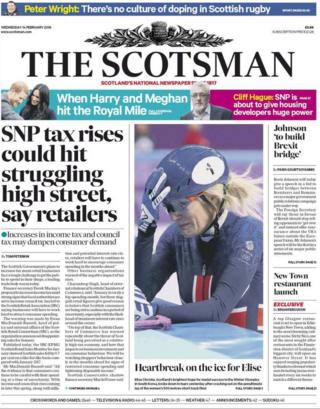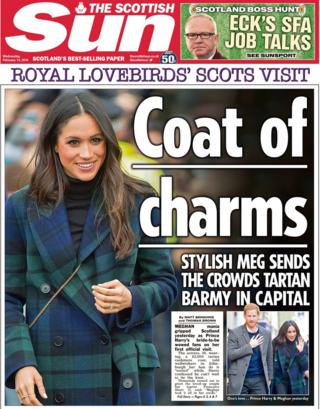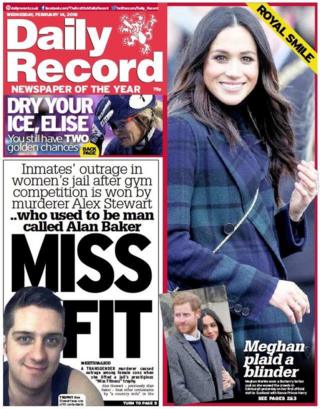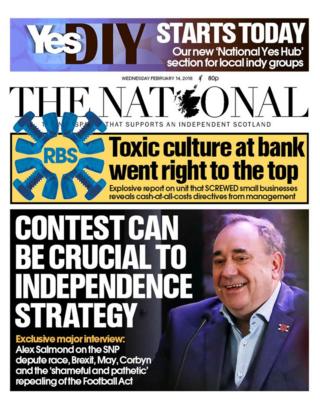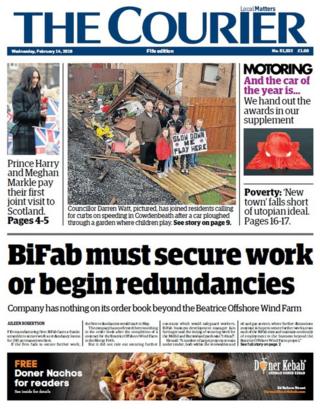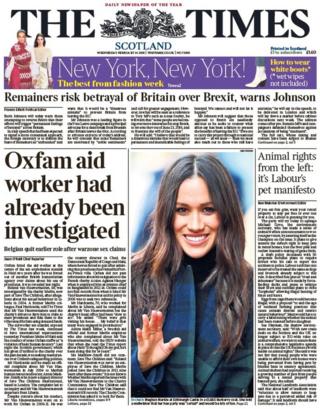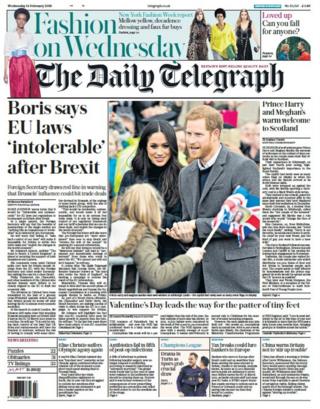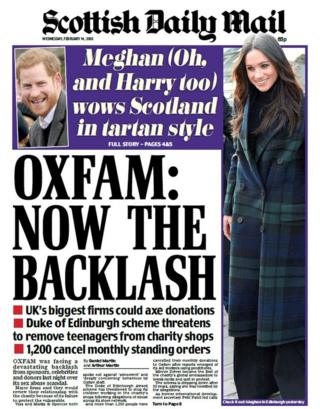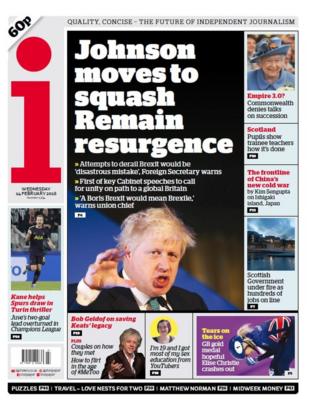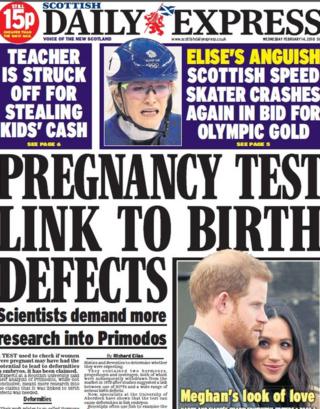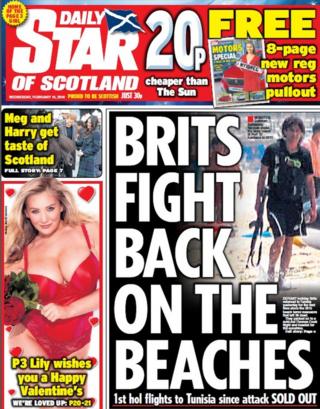 Pictures from the Royal visit to Edinburgh dominate the front pages. However, The Herald also has room for a story suggesting that the housing market is being distorted by older people reluctant to downsize and make space for young families.
The Scotsman keeps its Royal coverage on the inside pages and leads with a claim that retailers could suffer because of tax changes made by the Scottish government.
Meghan Markle's tartan coat gets the full front-page treatment from the Scottish Sun, which calls it a "Coat of Charms".
There is a similar image on the Daily Record, which has its own pun that "Meghan plaid a blinder".
The National omits the Royal visit from its front page, leading instead with a report about the depute leadership contest in the SNP and features a picture of Alex Salmond.
The future of the BiFab marine engineering yard at Burntisland is the main story in the Fife edition of The Courier - although there is also space on the front page for a picture of Meghan in tartan surrounded by Union flags.
Meghan is also pictured in The Times, but it leads with the scandal surrounding sexual exploitation by Oxfam employees.
The Scottish edition of the Daily Telegraph manages to squeeze Harry into its Meghan picture, and leads on the thoughts of Foreign Secretary Boris Johnson on how Brexit might work out.
"Meghan (Oh and Harry too) wows Scotland in "tartan style" claims the Scottish Daily Mail.
The i newspaper is looking at the tactics of the foreign secretary, saying he is fighting attempts to "derail" Brexit.
The Scottish Daily Express has the Royal couple, of course, but its lead report is on concerns that a drug used on pregnant women may have caused birth defects.
The return of British tourists to Tunisia is the main story for the Daily Star.