Major sites rated 'poor' on environment protection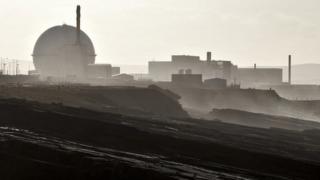 Some of Scotland's biggest industrial sites are failing to comply with environmental protection measures, BBC Scotland can reveal.
Petroineos at Grangemouth and BP's Kinneil Terminal were each rated 'poor' along with two sites at Dounreay.
Another 51 fish farming sites are also rated as at risk, poor or very poor.
The Scottish Environment Protection Agency (Sepa), which produced the figures, said environmental compliance is "non-negotiable".
The figures are a measure of how much sites are sticking to the terms of their operating licence.
It shows that compliance in the waste sector has risen to 90.35% in 2016 compared with 72.48% in 2009.
Among food and drink manufacturers compliance has fallen from 90.94% in 2010 to 88.28 percent in 2016.
Scotland Food and Drink said it wants to go "beyond compliance and embrace world class standards" as a sector and insisted that companies which do not comply "have little future in our sector".
Sepa chief executive Terry A'Hearn said it was rolling out new tools to ensure sites abide by the regulations.
"We're clear, environmental compliance is non-negotiable," he said.
"Every Scottish business will comply with the law, and we'll work to ensure as many as possible will go even further.
"This latest report card on the environmental performance of Scottish regulated businesses is encouraging, with significant outcomes achieved for Scottish communities. It's a reminder that we'll work positively with those who want to do the right thing by Scotland's environment, and a wake-up call to those that don't.
"It's also an indicator of where we next need to focus our attention and why we're changing, creating a world-class environment protection agency fit for the challenges of tomorrow."
Penalties
Last year the agency was given a new suite of powers to enable it to tackle firms which are not complying with their environmental obligations.
It led to the contractors who are building the Aberdeen bypass agreeing to pay a £280,000 penalty for polluting the River Don and the River Dee.
For the first time, the Sepa Enforcement Report details the number of penalties it has issued throughout the year.
Twelve organisations were referred to the Crown Office to consider for prosecution with £92,575 of fines handed out by the courts.
There were statutory notices served for non-compliance, along with 113 final warning letters.
Upgrading facilities
BP sold its Kinneil terminal at Grangemouth last year to Ineos as part of the Forties Pipeline System.
A spokesman for BP said: "Sepa's assessment of Grangemouth for 2016 was a result of some minor non-compliances that did not lead to any significant environmental impact and which were addressed prior to our divestment in 2017 of the Forties Pipeline System."
Dounreay Site Restoration Limited said it has spent more than £1m in the last year upgrading facilities at the former nuclear power project, to ensure continued compliance with environmental regulations.
A spokesman added: "Decommissioning of the site is recognised as one of the most complex in Europe as we maintain and ultimately dismantle a large number of facilities that date back several decades.
"We welcome recent comments from Sepa recognising the considerable effort and priority given to undertake improvements since 2016 which we expect to see reflected in the 2017 assessment."
Petroineos said the rating was determined by a single event which was resolved within a day.
A spokesman added: "Everyone at the Grangemouth site is committed to ensuring high standards in our operations and our environmental performance."