Scotland's Papers: Toilet inventor snubbed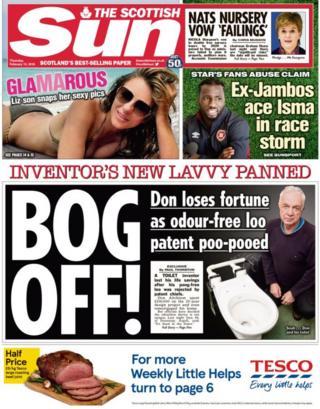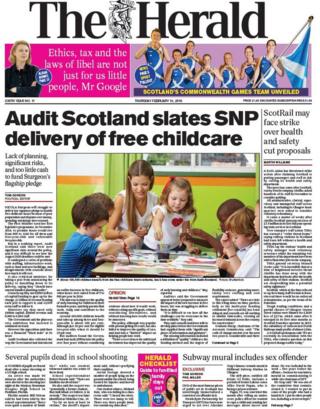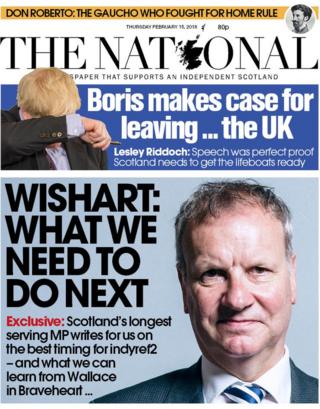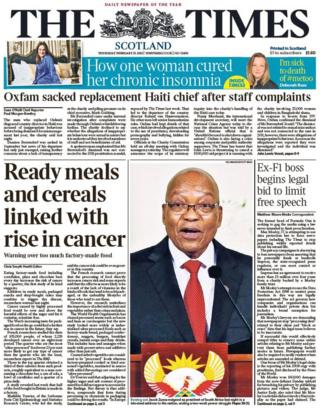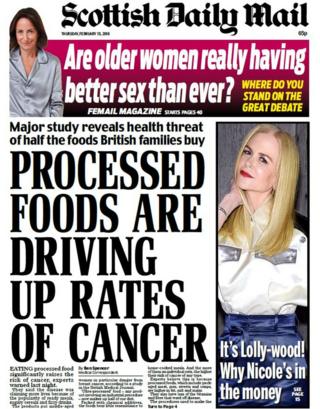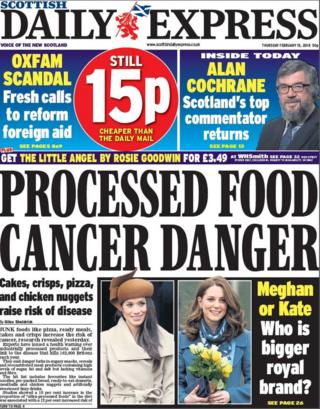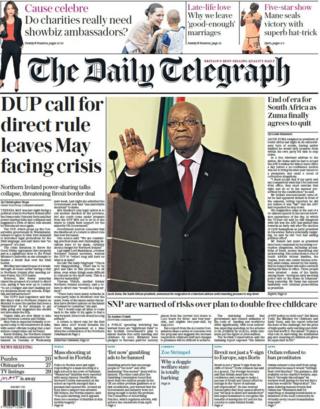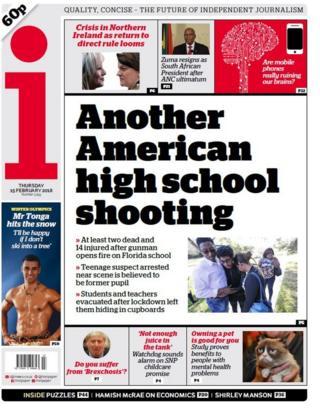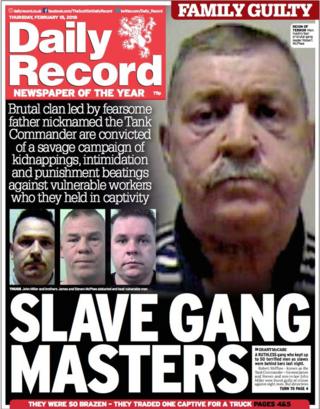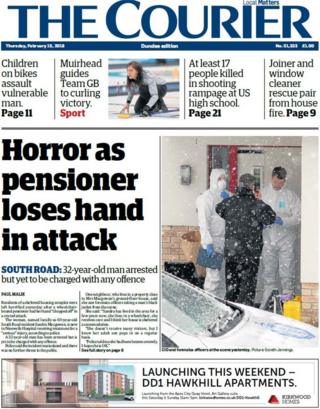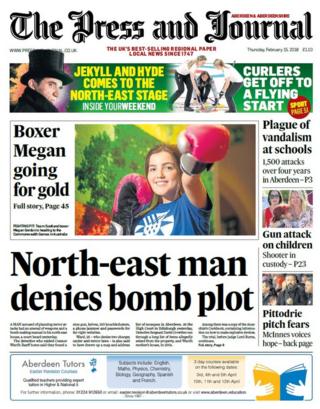 A "desperate" toilet inventor lost his life savings after his hi-tech "pong-free" loo was rejected by patent chiefs, writes The Scottish Sun. The paper reveals how Don Aitchison from Argyll spent £100,000 on the 20-year design project and even remortgaged his home to fund the "stink-free" loo.
The Herald leads with a spending watchdog's warning that Nicola Sturgeon will struggle to deliver her signature pledge to double free childcare hours because of poor preparation and disputes over money.
The National devotes its front page to a picture of Pete Wishart and quotes Scotland's longest serving MP on the timing of a second independence referendum and what Scotland can learn from Mel Gibson's Braveheart.
Eating factory-made food, including cornflakes, pizza and chocolate bars every day increases the risk of cancer by a quarter, The Times warns.
The Express has the same story and writes that experts have issued a health warning over the industrially-produced foods because of the associated increased risk of developing cancer.
The Scottish Daily Mail says that, according to the study published in the British Medical Journal, the products put middle-aged women in particular danger from breast cancer.
Theresa May is facing a political crisis in Northern Ireland after the Democratic Unionist Party said that power-sharing talks had collapsed and suggested that a form of direct rule should be introduced once again, according to reports in the Daily Telegraph.
A shooting at a high school in the US has left at least 17 people dead and many with serious injuries, reports the i newspaper, which says the incident is the 19th school shooting in the US in 2018.
A victim of a brutal gang was warned he would be "skinned alive" if he did not reveal his location after escaping their clutches, writes the Daily Record on the story of a group of men who were convicted at the High Court in Glasgow of charges involving kidnapping, violence and intimidation against terrified workers over a 24-year period.
Residents at a sheltered housing complex were left "horrified" on Wednesday after a wheelchair-bound pensioner had her hand "chopped off in a crazed attack", says The Courier.
A man accused of planning terror attacks allegedly had an arsenal of weapons and a bomb-making manual in his north-east house, writes the Press and Journal, as it follows the case of Connor Ward at the High Court in Edinburgh.