The papers: Outcry over 'golden goodbye'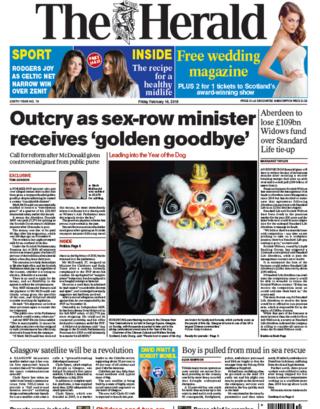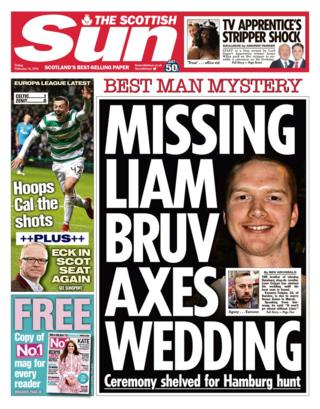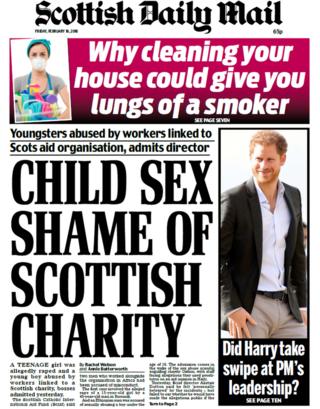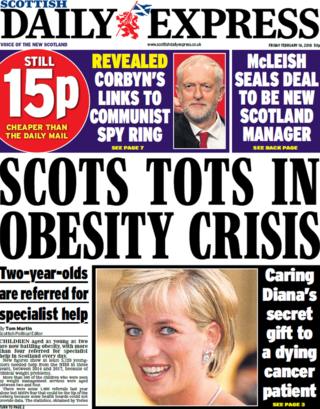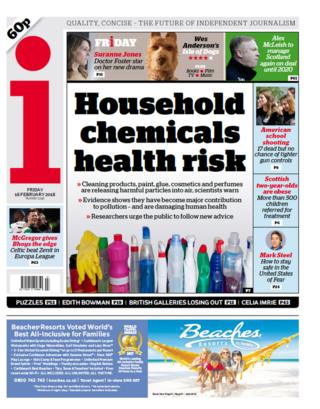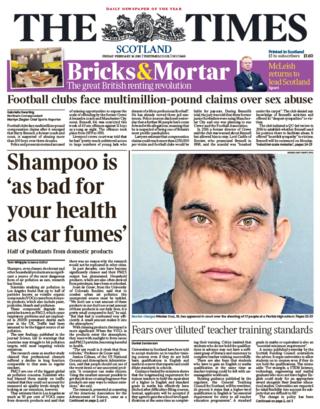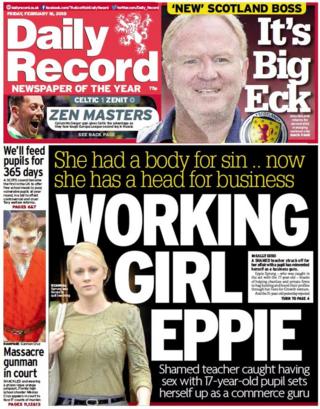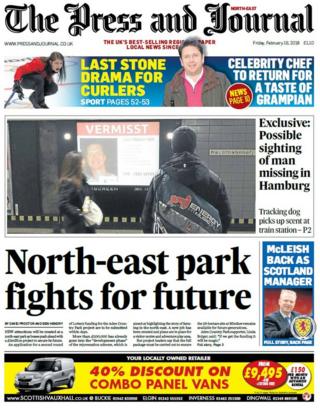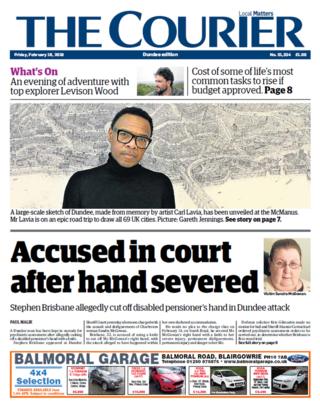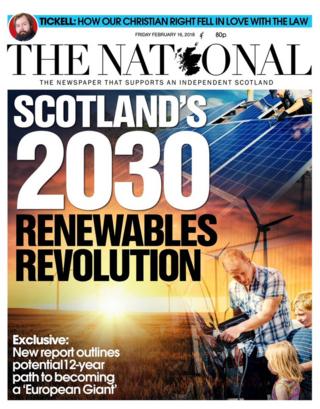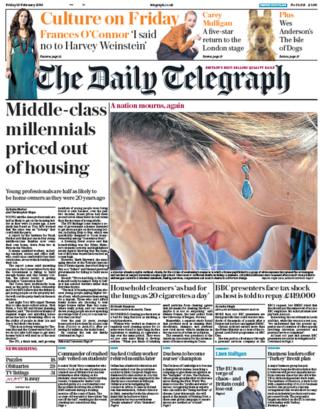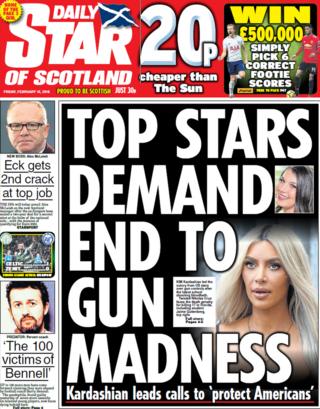 Mark McDonald received a taxpayer-funded "golden goodbye" after he quit as childcare minister, despite admitting causing a woman "considerable distress", according to The Herald.
The paper reports that the Aberdeen Donside MSP was entitled to receive a "resettlement grant" of about £7,000 earlier this month - and the news has prompted calls for the law to be changed.
The brother of Liam Colgan, who is missing following a stag do in Hamburg, has postponed his wedding until his best man is found, according to The Scottish Sun.
Two men who worked alongside the Scottish Catholic International Aid Fund (Sciaf) have been accused of sexual misconduct in the wake of the Oxfam abuse scandal, reports the Scottish Daily Mail.
Childhood obesity leads the Scottish Daily Express, which reports that Scots children as young as two have been referred for specialist help for serious weight problems.
Products like paint and perfume are a major source of air pollution and release almost as many harmful chemicals as traffic, according to the front page of the i newspaper.
There is a similar story in the Scotland edition of The Times, which adds that countries may struggle to hit pollution targets, with most tackling vehicle emissions.
The Daily Record reports that a former teacher who had an affair with a 17-year-old pupil has "reinvented herself as a business guru".
New attractions will be created at a north-east park as bosses push ahead with a £2m plan to secure its future, says The Press and Journal.
The Courier leads with a report that a man has appeared in court accused of severing the hand of a disabled woman in Dundee.
Renewable energy is the focus of The National's front page, following the publication of a think-tank's paper which says Scotland needs powers on energy policies to set up a "world-leading energy industry".
The Scottish edition of The Daily Telegraph reports concerns that young, middle-class professionals are being priced out of the housing market. They are half as likely to get on the housing ladder as they were 20 years ago, a study has found.
Kim Kardashian is leading calls for gun controls in the US, following the death of 17 people at Marjory Stoneman Douglas High School in Parkland on Wednesday, reports the Daily Star of Scotland.