Census highlights problems facing live music venues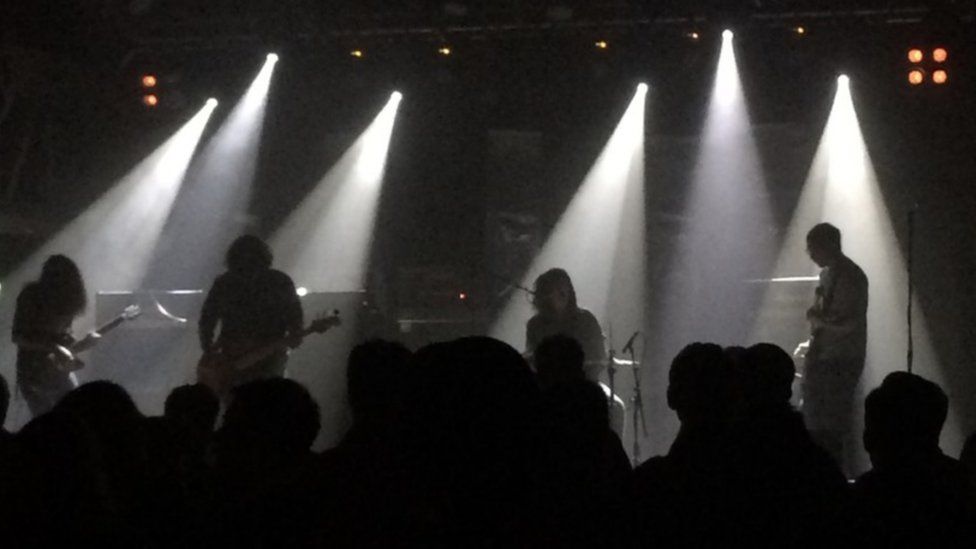 Small music venues are at risk due to rate rises and complaints, according to the UK's first live music census.
The Edinburgh University survey suggested a third of small venues had issues with property development and complaints over noise pollution.
The music census also found that a third of venues felt increases in business rates had a negative impact.
The Scottish government said new planning guidance should help tackle the issue of noise disturbance.
The census found live music contributed £78.8m to Glasgow's economy.
Live music supports 2,500 jobs in Glasgow but venue bosses said they believed new legislation was needed to protect the jobs and the venues.
Unlike in England and Wales, there is currently no legislation in Scotland to make developers include sound proofing in homes and properties built near music venues. This can often lead to noise complaints from neighbours.
DF Concerts chief executive, Geoff Ellis, has been fronting the "Agent of Change" campaign calling for the Scottish government to protect small venues from being put under pressure by developers.
On Friday, the Scottish government said it was writing to planning authorities to outline new guidance on the issue.
Scottish Housing Minister Kevin Stewart said venues "should not have to make high cost changes or deal with expensive disputes" due to complaints from new housing developments.
The letter asked planning officials to ensure decisions reflect the principle from now on and it will be formally included in a new version of the national planning framework which is expected to be adopted in 2020.
Mr Stewart said: "The Scottish government recognises the significant cultural and economic contribution of our music industry.
"It is only right we do what we can to protect the established and emerging musical talent and that is why we are embedding the Agent of Change principle in our planning guidance."
Mr Ellis welcomed the Scottish government's announcement saying it removed "a crippling threat that loomed over our music venues for too long".
He added: "Today's news that the Agent of Change principle will be adopted into Scottish planning policy is a huge step in protecting Scotland's live music scene."
An event manager in Glasgow told BBC Scotland: "Government legislation should certainly help prevent attacks on grassroots venues such as the noise complaints.
"Glasgow has one of the best music scenes in the UK. Small venues are a crucial part of a bigger picture ensuring local talent has a place to grow, and intra-and-international acts see the city as an obvious touring destination."
Although a third of venues said that business rates had a negative impact this event manager said they were acceptable, as long as services were not diminished as well.
In the last year, Edinburgh venues such as Studio 24 and Electric Circus have closed because of new developments and noise pollution complaints.
The survey also found that nearly half of Edinburgh's musicians had been impacted by noise restrictions, leading to issues with future booking or gigs being cut short.
Edinburgh's live music scene is worth £40m to the area.
The study found that people are now spending more money on live music events than on recorded music.
Half of the 4,400 people surveyed said they spend more than £20 on live music events per month, a quarter spent the same on recorded music.
Dr Matt Brennan from the University of Edinburgh's Reid School of Music said: "Festival and concert attendance continue to grow.
"This report not only shows the cultural and economic value of live music but also the challenges it faces.
"This survey is the largest of its kind in the UK. We hope it can influence the valuable contribution live music makes to wider society and help support the protection of the live music ecology."
Related Internet Links
The BBC is not responsible for the content of external sites.