Council nurseries 'not open long enough' for working parents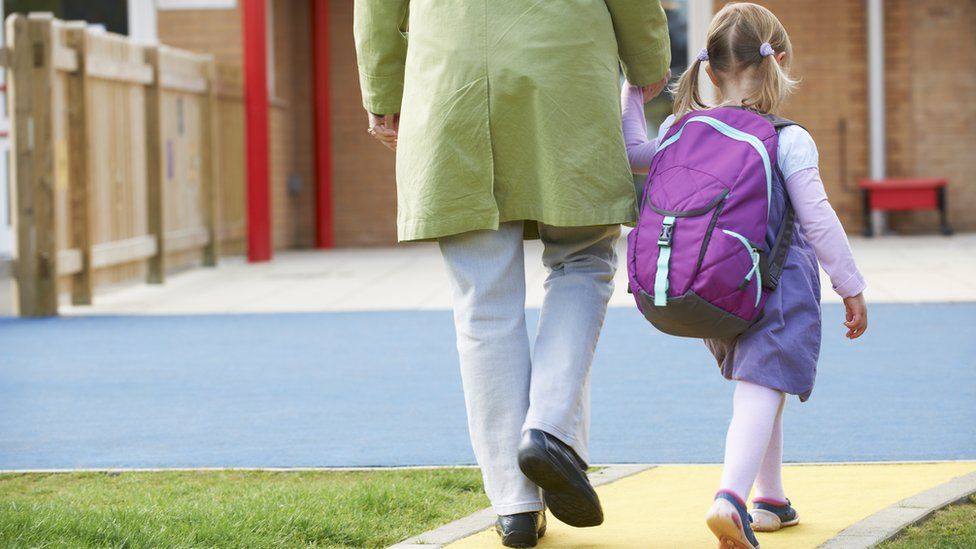 Council nurseries do not open long enough to support full time working parents, a campaign group has claimed.
Fair Funding For Our Kids said only one in ten council-run centres provides the length of care to cover a full working day.
The childcare group requested details on nursery opening hours from all of Scotland's 32 local authorities.
Of 1,369 such centres, only 139 are open from 08:00 to 18:00 or longer, the Freedom of Information figures showed.
In East Renfrewshire all 17 of the council-run nurseries were open, with 67% in East Dunbartonshire also operating these hours.
But 19 councils, including City of Edinburgh Council, have no nurseries which are open for business between 08:00 to 18:00.
Glasgow City Council, Scotland's largest local authority, has almost two fifths (39%) of council nurseries open between 08:00 to 18:00.
Fair Funding for Our Kids was set up in 2014 to campaign for parents to receive their legal entitlement to free childcare.
Carolyn Lochhead, a parent volunteer with the group, said: "Our research shows that the system is just not set up for working parents - the very people the Scottish government say they want to help.
"If you don't have grandparents nearby who can help with drop-off and pick-up, then it's almost impossible to make use of a council nursery place."
The Scottish government has made a high profile pledge to increase paid-for nursery places from the current 600 hours to 1,140 for three and four-year-olds, and eligible two-year-olds, by August 2020, equivalent to about 30 hours a week in term time.
Speaking on the BBC's Good Morning Scotland radio programme, Kathrine Sangster from Fair Funding for Our Kids , added: "What we need now is the ability for parents to access those 600 funded hours, within a partnership nursery of their choice.
"And that's one that offers the hours that they need, in the location that they need. At the moment, funding to those nurseries is capped and restricted."
A Scottish government spokeswoman said: "Ensuring children get a high quality learning experience is at the heart of our plans to expand provision to 1,140 hours, but we also know that flexibility is really important for many families.
"While most local authorities are consulting with families and increasing flexible options, we know that some places offered to parents are not where and when they need them.
"That is why we are committed to introducing an approach where funding will follow the child to give parents genuine choice of provision across sectors."
Labour education spokesman Iain Gray accused to government of focusing on total hours offered, rather than the usability of the service.
He said: "The SNP obsession with the total number of hours available, rather than whether those hours are accessible to families, simply is not working.
"Increasing the availability and flexibility of childcare would make a huge difference, not just in terms of tackling poverty and the cost of living crisis but also in terms of fuelling economic growth."
Scottish Conservative shadow education secretary Liz Smith said: "It's clear that, right across Scotland, childcare just isn't flexible enough.
"If this issue isn't addressed now, parents will continue to struggle to get back into work and the economy will suffer as a result."
Liberal Democrat education spokesperson Tavish Scott MSP added: "Working mums and dads need childcare to suit their lives. So the hours that nurseries are available have to reflect working life."
Related Internet Links
The BBC is not responsible for the content of external sites.