Scotland's papers: Heavy snow warning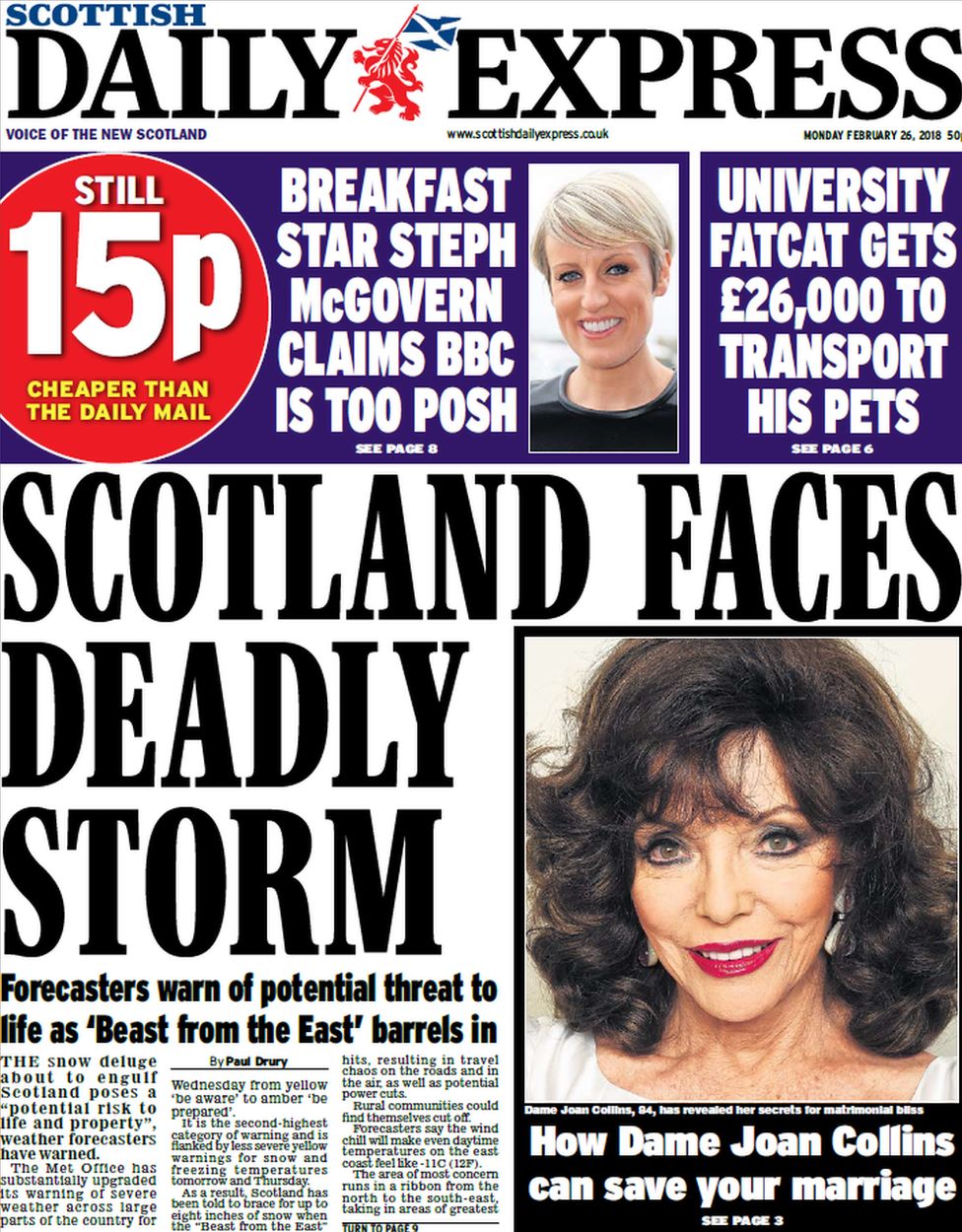 A warning of heavy snow in parts of Scotland later this week features on a number of front pages, where it has been nicknamed "the beast from the east".
The figures have provoked a backlash, with Scottish Labour's Iain Gray describing them as "completely disproportionate".
The Scottish Daily Mail reports on an increase in the number of criminals who are reoffending while on community service.
The Press and Journal leads with tributes to a father-to-be who died after his car collided with a bus in Aberdeenshire on Friday.
The burden placed on parents by the fancy dress requirements of World Book Day is the focus of The Courier.
Related Internet Links
The BBC is not responsible for the content of external sites.