Scotland's papers: Heavy snow warning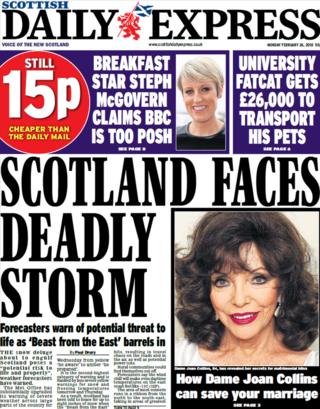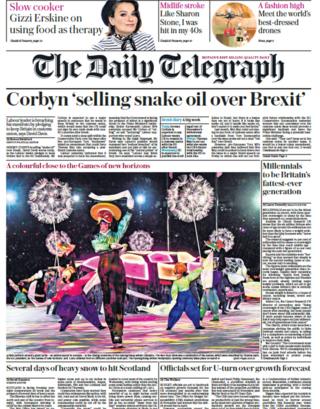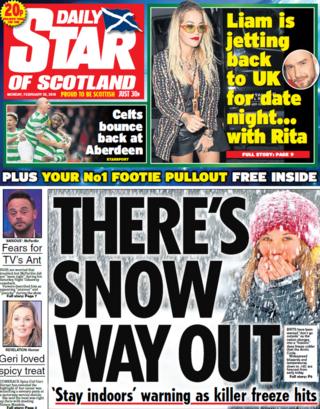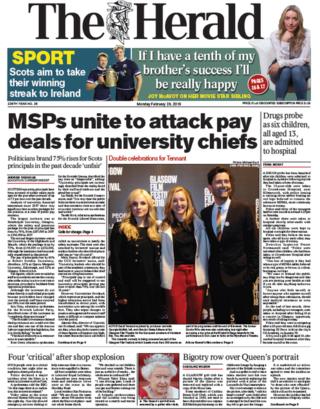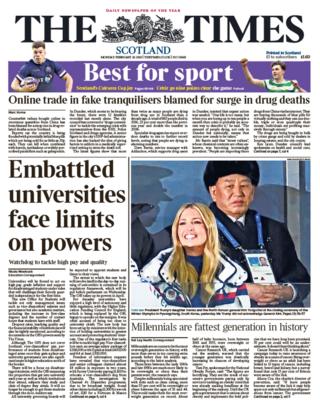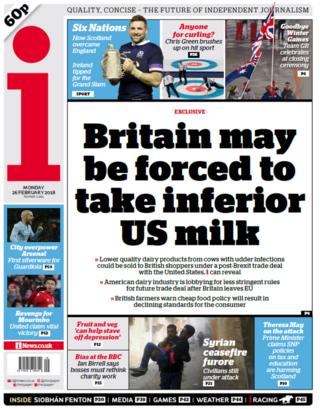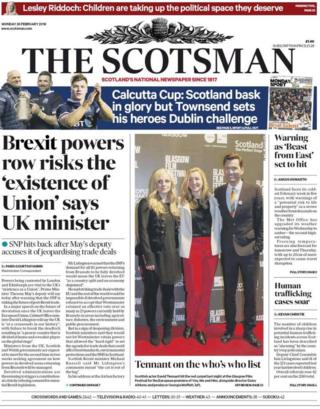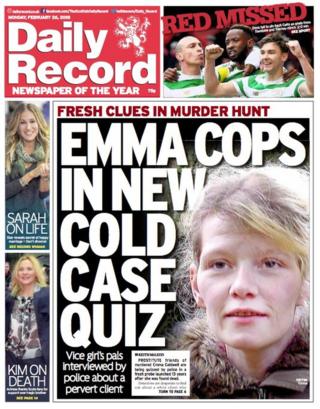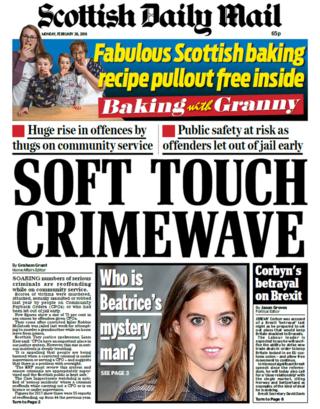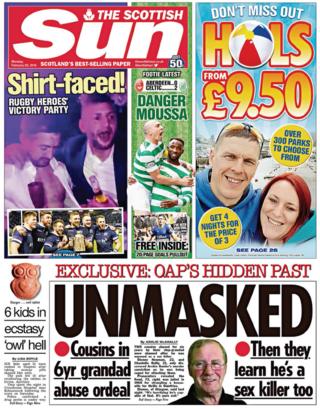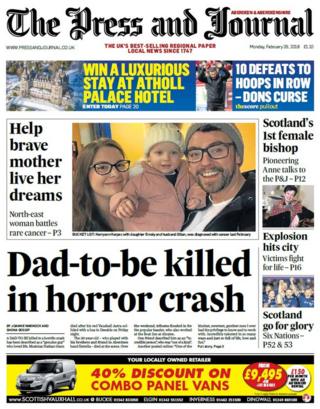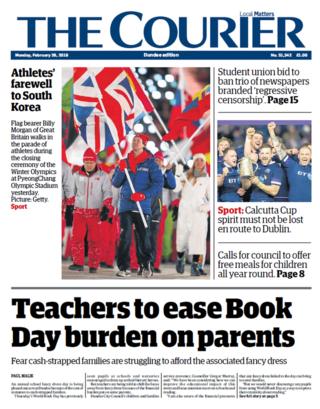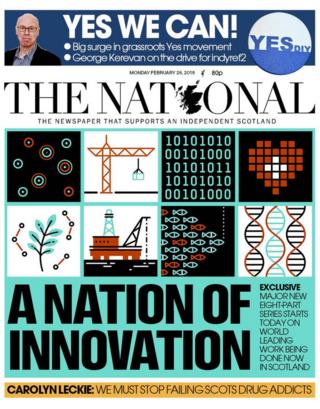 A warning of heavy snow in parts of Scotland later this week features on a number of front pages, where it has been nicknamed "the beast from the east".
The severe wintry weather - including up to eight inches of snow - poses a "potential risk to life and property", according to the Scottish Daily Express.
The worst of the conditions will move north of the border on Wednesday, says the Scotland edition of the Daily Telegraph.
And the Daily Star of Scotland warns that rural communities are likely to be cut off, power supplies disrupted and there could be "mayhem" on roads and railways.
Meanwhile The Herald uses its front page to highlight pay rises of up to 75% awarded to Scottish university principals over the last 10 years.
The figures have provoked a backlash, with Scottish Labour's Iain Gray describing them as "completely disproportionate".
In England, the large salaries of university vice-chancellors will be one of the focuses of a new Office for Students, according to The Times Scotland.
Lower quality American milk could be sold to British consumers after Brexit, says the i newspaper, which raises concerns that Britain will be put under pressure by the US to accept less stringent regulations.
The Scotsman looks ahead to a speech by Cabinet Office minister David Lidington, who will say that powers being contested by London and Edinburgh are vital to the UK's "existence as a union".
Friends of murdered Emma Caldwell have been questioned by police as part of a fresh investigation into her death 13 years ago, The Daily Record reports.
The Scottish Daily Mail reports on an increase in the number of criminals who are reoffending while on community service.
Two cousins abused by their step-grandfather only found out that he was a convicted murder as he was jailed for attacking them, according to The Scottish Sun.
The Press and Journal leads with tributes to a father-to-be who died after his car collided with a bus in Aberdeenshire on Friday.
The burden placed on parents by the fancy dress requirements of World Book Day is the focus of The Courier.
And The National reports on the work of the £120m Innovation Centre Programme, which was launched in 2012, to help businesses increase their rate of innovation.