Online magazine tackles mental health stigma among young women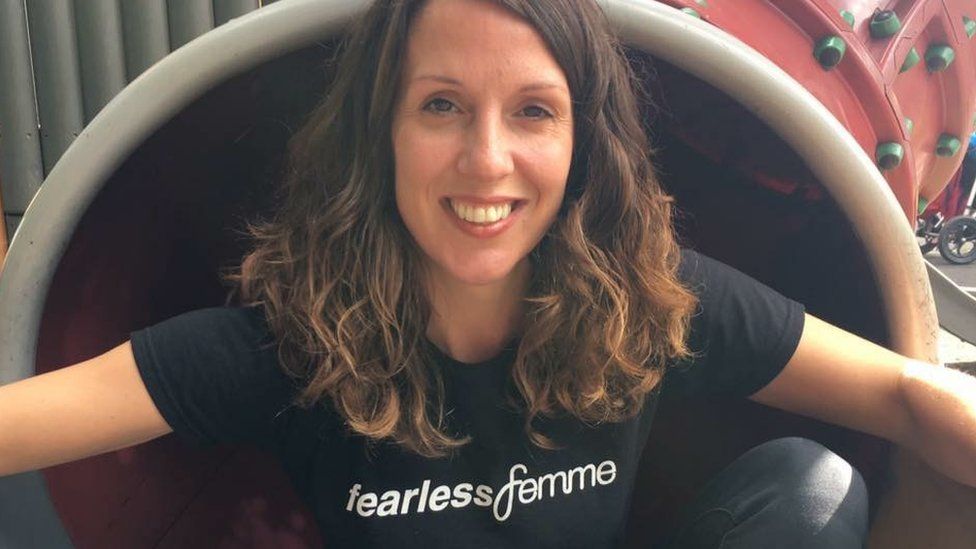 When Eve Hepburn's boyfriend died in her arms when she was just 19, she felt she had nobody to speak to about her suicidal thoughts.
It was the first in a series of traumatic events that took their toll on the mental health of the former politics lecturer.
But now she hopes a new online magazine will help young women struggling with their own mental health problems.
Fearless Femme aims to challenge sexism and the stigma of mental ill health.
"Firstly, when I was 19 my boyfriend died in my arms from a sudden heart attack," she said.
"I was very suicidal after that but I felt that I had nobody to speak to, nowhere to go.
"Then a few years ago I had a mental breakdown after suffering a couple of years of bullying. And then my step brother committed suicide two years ago as well.
"So all of these different events in my life have had a huge effect on my mental health."
As an academic at the University of Edinburgh, she was also seeing an increase in the number of young women approaching her with mental health problems.
"I realised that something really had to change and that's when I came up with the idea of Fearless Femme," she said.
Dr Hepburn said she wanted the online publication to boost the self esteem and share the stories of young women across the country.
It is to be an "antidote" to traditional glossy women's magazines, she added.
"A lot of research has shown that lifestyle and beauty magazines tend to have quite a negative impact on readers with regard to their own self image and their own mental health," she said.
"They feel inadequate - they're not beautiful enough, they're not thin enough.
"We're trying to create a safe online space for young women to really be honest and open about how they're feeling."
She said more than 120 people have contributed articles, poetry, short stories and illustrations about their mental health to Fearless Femme.
As well as being a therapeutic outlet for them, it also provides a community which ensures they do not feel alone.
It has also helped Dr Hepburn address her own mental health problems.
"It's been wonderful for me," she said.
"If you speak to anyone about their mental health, if they're trying to recover from a struggle, I think helping others gives you a sense of purpose and gives you a sense of clarity as well for what you want to do with your life.
"So it's just a dream coming true for me at the moment to be in a position now where I can try and help other people struggling with their own mental health."
Related Internet Links
The BBC is not responsible for the content of external sites.