The papers: Shamed MSP's Holyrood return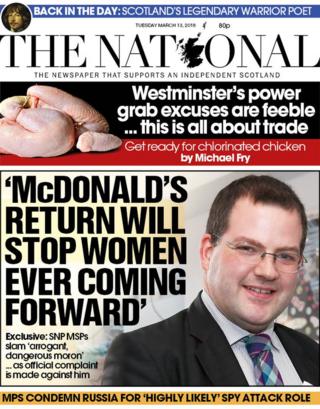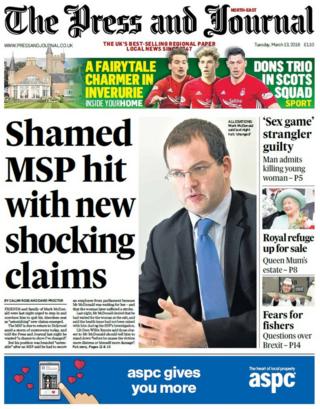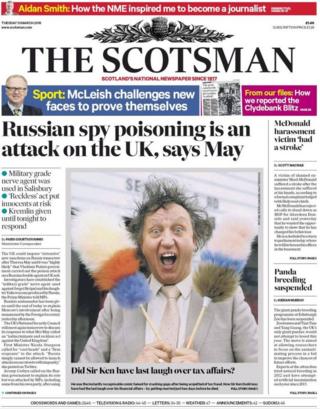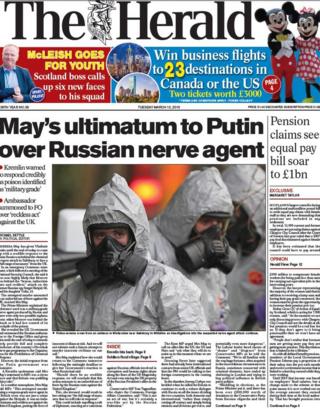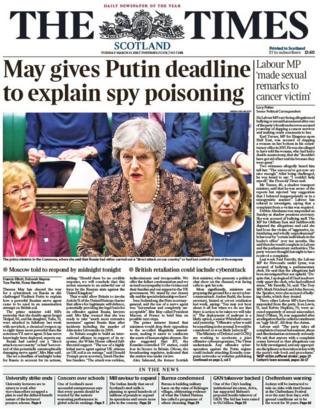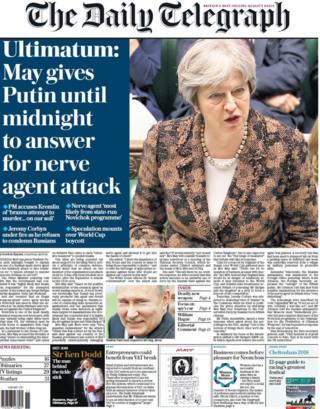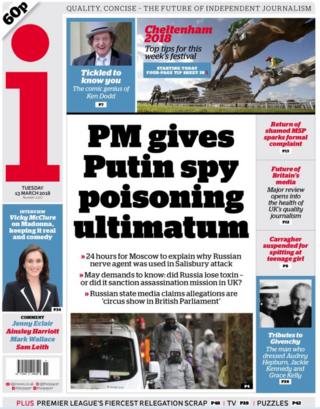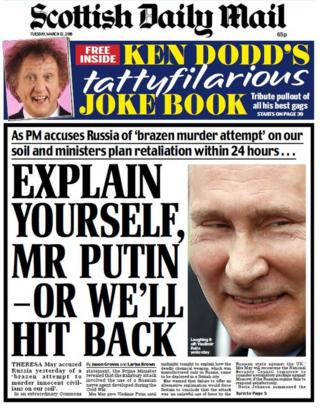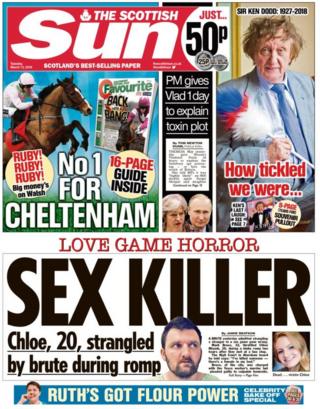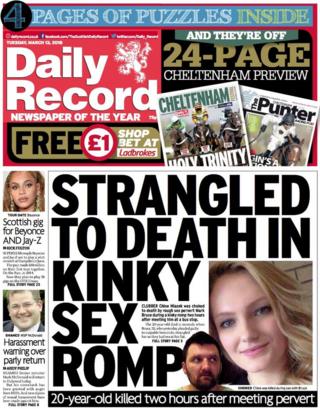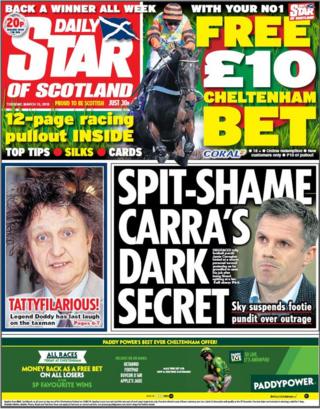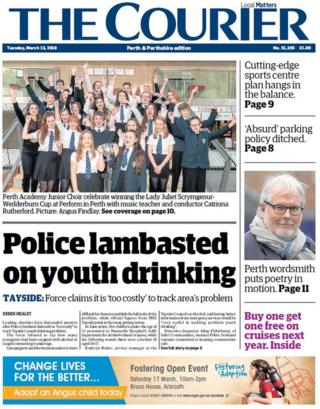 Former SNP MSP Mark McDonald's decision to return to Holyrood after an inquiry into his conduct found that he had acted inappropriately towards women continues to preoccupy Scotland's front pages.
The National writes that Mr McDonald's return will stop women coming forward to report sexual harassment. The paper quotes an SNP MSP criticising the politician ahead of his first day back in the Scottish Parliament in four months.
Mr McDonald's friends and family are being urged to step in and convince him to quit his Aberdeen seat as "astonishing" new claims emerge, according to The Press and Journal.
The other story dominating Scotland's front pages is Theresa May's assertion that it is "highly likely" Vladimir Putin's government carried out the poison attack on a Kremlin double agent in Salisbury. The Scotsman says that the UK could impose "extensive" new sanctions on Russia.
The Herald writes that Mrs May has given Vladimir Putin until the end of today to come up with a "credible response" to the claim that Russia was behind the chemical weapon attack or face a "full range of measures" from the UK.
The prime minister has cleared the way for a cyber attack on Russia as she challenged President Putin to explain how a powerful Russian nerve agent came to be used in an assassination attempt on British soil, claims The Times.
Theresa May has given Vladimir Putin until midnight on Tuesday to explain the use of a Russian-made nerve agent in the Salisbury attack or face retaliation for "a brazen attempt to murder innocent civilians on our soil", says The Telegraph.
Likewise, the i newspaper writes that Russia has been given until midnight to either admit responsibility for a state-sanctioned assassination attack on British soil, or to explain how it "lost control" of its stocks of the deadly Novichok nerve agent.
The Scottish Daily Mail said Russia's foreign ministry has showed little sign of readiness to explain itself, and instead immediately derided Mrs May's remarks as a "circus show".
Meanwhile, the Scottish Daily Express claims that Russia has sent a stark warning to Theresa May that has triggered World War 3 fears following the UK's promise to take action towards Vladimir Putin after the attack on Sergei Skripal and his daughter.
Away from international brinksmanship, the Daily Record leads with the case of a 32-year-old man who has been convicted of strangling a woman while they had sex in Aberdeen.
The Scottish Sun also leads with the story and writes that hours before the killing, Mark Bruce had met 20-year-old Chloe Miazek at a bus stop after both had left separate nights out in the city on 3 November.
Disgraced TV star Jamie Carragher has hinted at a secret personal hell after being caught spitting at a teenage girl, according to the Daily Star.
Leading charities have demanded answers, says The Courier, after Police Scotland claimed it was too costly to track Tayside's youth drinking problems.